Thoughtfully curated premium quality Easter gifts from the #1, award-winning Easter gift basket company. Easter Shopping Online made simple, for all your last-minute online Easter gifts. We are your leading source for impressive gifts for Easter. With Easter gift delivery options, gifting Easter baskets or Easter gift boxes is simplified! The best Easter gifts Delivered Across Canada & USA.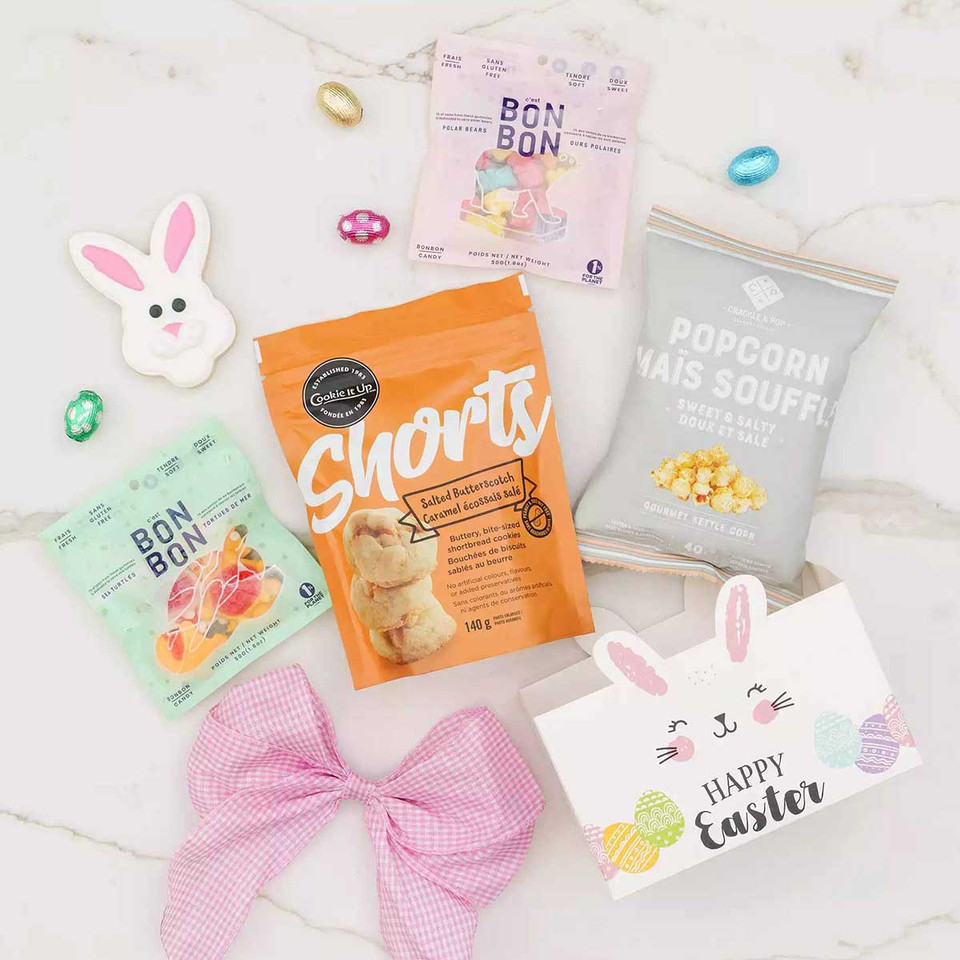 And you thought there were only Easter baskets for kids! Our gourmet Easter baskets include the finest treats. We also make it easy to get your Easter baskets delivered! Simply choose the delivery date, and we ensure your Easter basket is shipped to be delivered on that day, fresh and ready to be enjoyed! Sending Easter baskets has never been easier, and you can rest easy knowing that your Easter gifts will be enjoyed as soon as they hit the doorstep.
Hunting for the right Easter gifts can be hard. Whether you're looking for Easter baskets for kids or kids at heart, we offer a wide variety of Easter gift baskets for all ages and tastes! Our gourmet Easter baskets range from the classic assortment of candies and bunnies all the way to a more sophisticated assortment of decadent chocolates, artisan cheeses, and even quality wines! Take a look at our Easter gift basket ideas to start finding the best gifts for your family and friends.
No matter how old we get, we still like sweet things, though sometimes with a bit more elegance than you get at the checkout aisle. That's why our Easter food gifts are perfect to send. All our ingredients are gourmet, delicious and fresh. For the kids, or the ultimate sweet tooth, we also offer classic Easter baskets, filled with their favorite sweet candies, gummies, and chocolate bunnies. You'll brighten anyone's day when you send them one of our Easter gift baskets!
Here are some of our favourite Easter Gift Baskets that are great for sharing: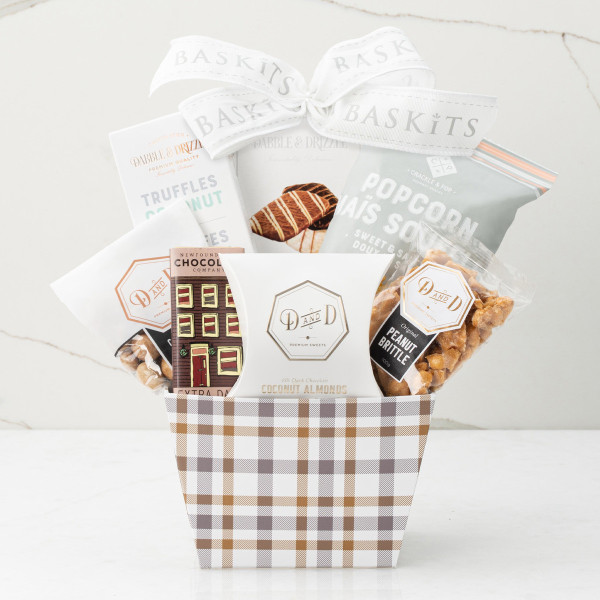 Richmond: Business connections and friends alike will love this array of delicious and shareable gourmet treats. Richmond features Dabble & Drizzle's mouth-watering Coconut Chocolate Truffles, Cafe Latte Almonds, Original Peanut Brittle and more. Send this tasty Easter gift across Canada and USA!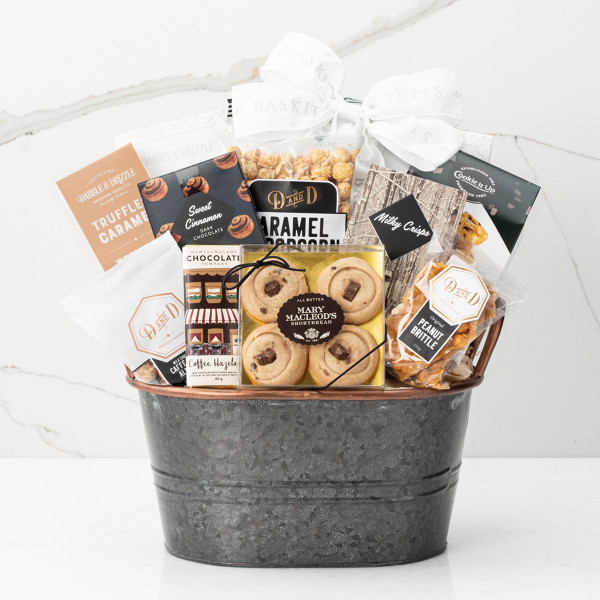 Champlain L: This gorgeous gift is filled with an assortment of premium goodies! Showcased in a beautiful reusable oval base, The Champlain L features incredible products like handmade shortbread, mouth-watering Dabble & Drizzle Peanut Brittle, indulgent Mimi and Liloo chocolates and much more.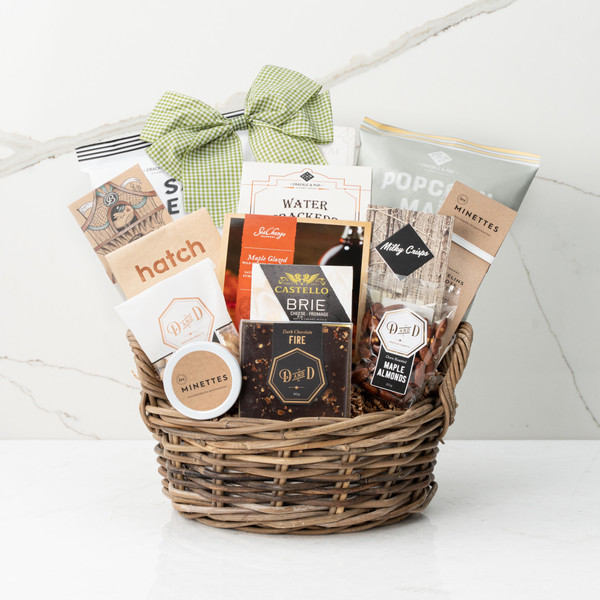 Forest Hill: Forest Hill is an elegant gift basket that will leave a warm and welcoming impression. Presented in a hand woven rattan basket, this savory gift basket has a wonderful selection of handpicked items including the finest selection of brie cheese, maple glazed smoked salmon, coffee, delicious crackers, chocolates and yummy treats. Send the gift that is sure to bring joy and delight.
Easter treats aren't just for kids! Our Easter baskets for adults are stocked full of gourmet snacks, and sweets. Whether you're sending something special to a loved one, or you want something extra delicious to share at a gathering, our Easter baskets for adults give them something to sink their teeth into. Our collection offers a number of delicious, gourmet Easter basket options, no matter their tastes. Or grab wine basket with snack pairings for an extra festive Easter gift!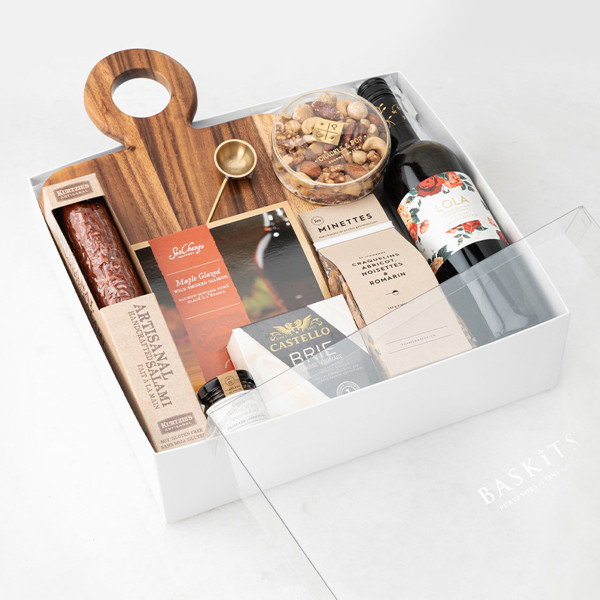 Gift our Not Too Sweet gift box! A sophisticated and thoughtfully curated wine and cheese gift box that will wow and delight family and friends. From artisan meat and cheeses to healthy snacks for Easter brunch, we have the perfect assortment that they'll love. The ultimate charcuterie board gift includes LOLA cabernet sauvignon wine, gorgeous exclusive Empress & Co. acacia wood cutting board and brass spoon, maple glazed smoked salmon, gourmet cheese, artisanal salami and more. *Delivery in Ontario Only.
Get Your Easter Basket Delivered
We also make it easy to get your Easter baskets delivered! Easter can be a wonderful time to spend with friends and family, especially those you don't often get to visit. Whether you're out of town over that weekend or you're unable to visit all of your friends and family in other cities, you can still send them a thoughtful gift for Easter. We have a wide variety of Easter-inspired gift baskets for kids and adults that can be delivered on-time, right to their doorstep. Simply choose the delivery date, and we ensure your Easter basket is shipped to be delivered on that day, fresh and ready to be enjoyed! Sending Easter baskets has never been easier, and you can rest easy knowing that your Easter gifts will be enjoyed as soon as they hit the doorstep.
Looking for a unique Easter gift idea? Gift one of our beautiful faux flower bouquets! Maintenance free and always looks beautiful, our collection of faux florals will add colour and character to any space. From stunning orchid arrangements, to a gorgeous bouquet of roses or Casablanca lilies, you'll find the perfect arrangement to celebrate Easter.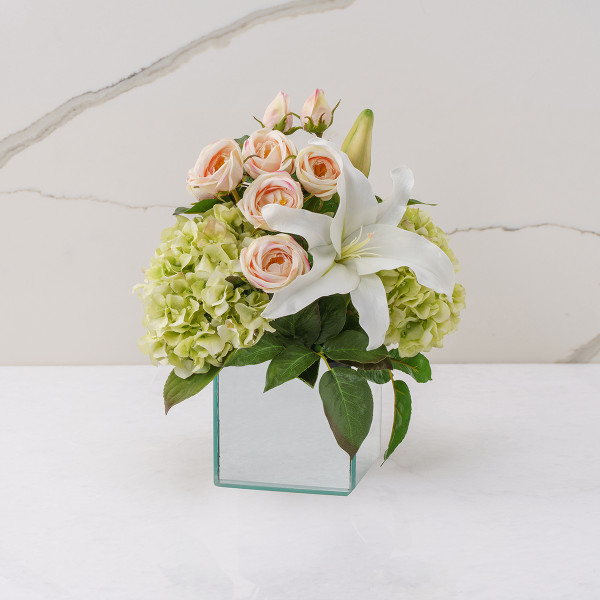 Amelia: Our take on the traditional Easter lily, this faux floral arrangement will brighten any room or space with its beauty. A classic beauty, our faux arrangement Amelia features a collection of blush Heritage roses, large hydrangeas and stunning Stargazer lilies in different stages of bloom. This gorgeous selection comes in a mirrored vase and is a beautiful gift to welcome the arrival of spring.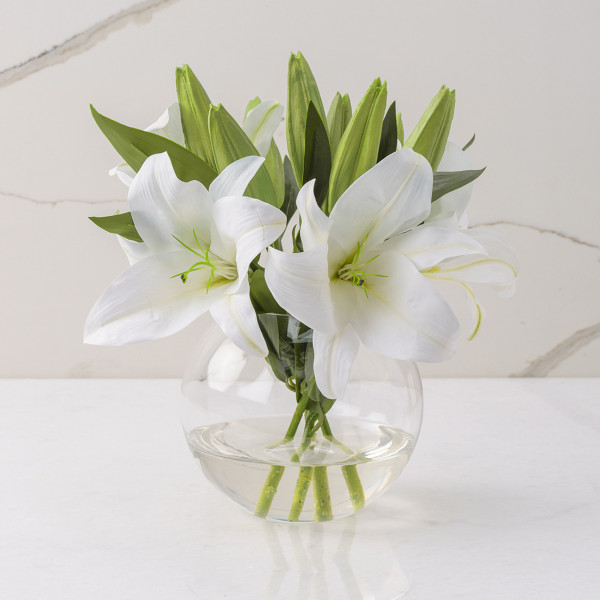 Jacinda: Have everyone thinking these were freshy pulled from your garden! A beautiful array of Casablanca Lilies in a stunning Fish Bowl Vase, Jacinda will be the topic of conversation during Easter festivities
To send Easter gifts, it's easy as viewing and selecting from our above products. Send best Easter gift baskets with a little bit of everything, from sweet Easter treats to cuddly Easter stuffed animals. If you're not sure which Easter gifts to send, check out our favorite Easter gift baskets. Easter gift boxes filled with delicious Easter food gifts are a great way to spread joy this Easter. We also have great Easter gifts for families, sure to make every member of your household joyful this year.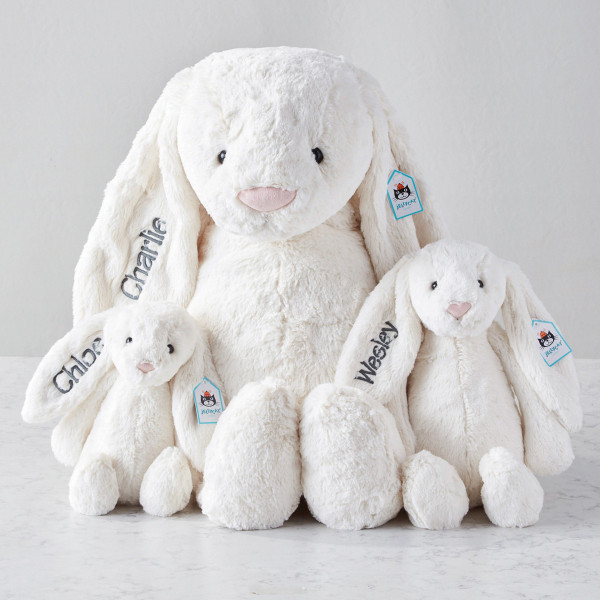 Looking for a personalized Easter gift for kids? Our Bashful bunnies are the softest and most cuddly Easter gift idea! Jellycat's personalized "Bashful Bunny" makes for a beautiful keepsake and a very special Easter companion. Personalize the bunny's ear to make this gift an extra special keepsake
Everything you need for an effortless and elegant Easter is available for delivery, and many items are available for expedited shipping, so you can relax knowing your Easter food and gifts will arrive on time and in perfect condition. Shop our impressive Easter gifts to add elegance to your own celebration.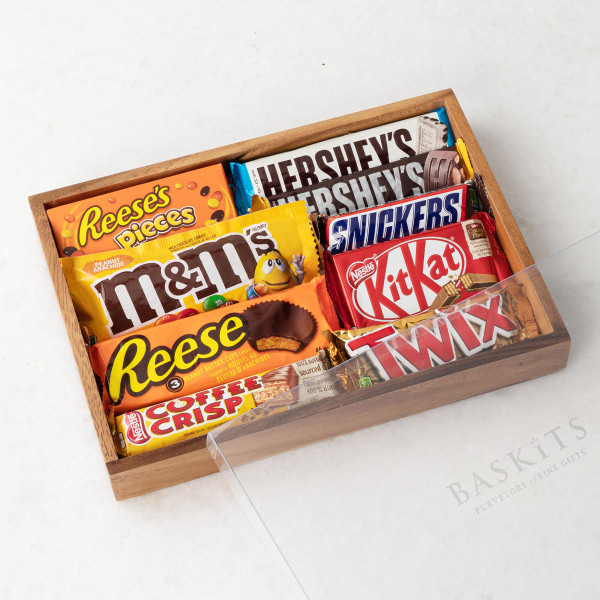 Check out our Sweet Treats Tray! No matter what age you're gifting for, this tray is packed full of classic candies and chocolates that is sure to delight! Packaged in a reusable wooden tray, we've carefully selected all the favourites such as Hershey's, Snickers, Reese's and more!
Send Easter delivery gifts by shopping for Easter baskets online as a meaningful gesture to friends and loved ones. Easter treats delivered from Baskits are the best!