Baskits Inc is a Canadian Business, founded in 1985, with a purpose of designing unique gift baskets with high quality gifts in each gift. As a Canadian business, Baskits Inc is a proud supporter of local Canadian businesses! We love sourcing products for our gift baskits from fantastic Canadian companies from coast to coast and from leading brands around the world who are innovative, on trend and premium in every way.
Fraktals
We are proud supporters of local companies like Fraktals, which just so happens to be located right here in Ontario, Canada! One bite of this handmade Belgian chocolate butter-crunch and you'll know why we include it in almost every one of our gourmet gift baskits. On top of that, Fraktals is proud to be non-GMO and gluten-free with no preservatives.
Here are a few of our favourite gift baskets and gift boxes that has delicious Fraktals products: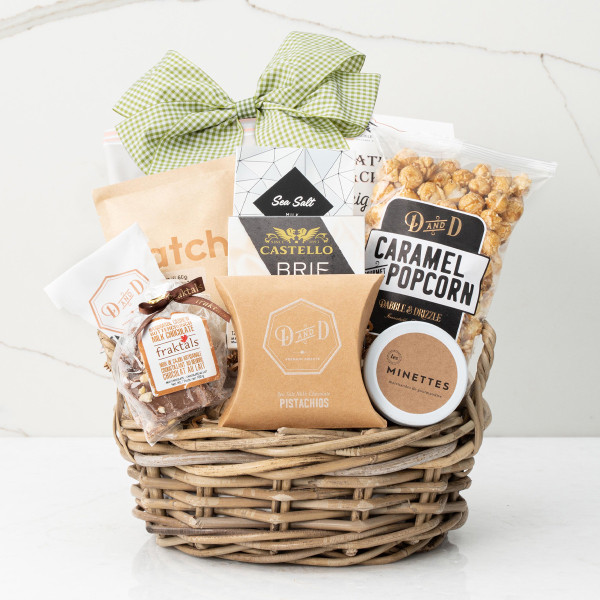 Featuring Canadian Fraktals' handmade Milk Chocolate Buttercrunch and other gourmet treats from our in-house Canadian brands, this gift basket is perfect to celebrate any occasion.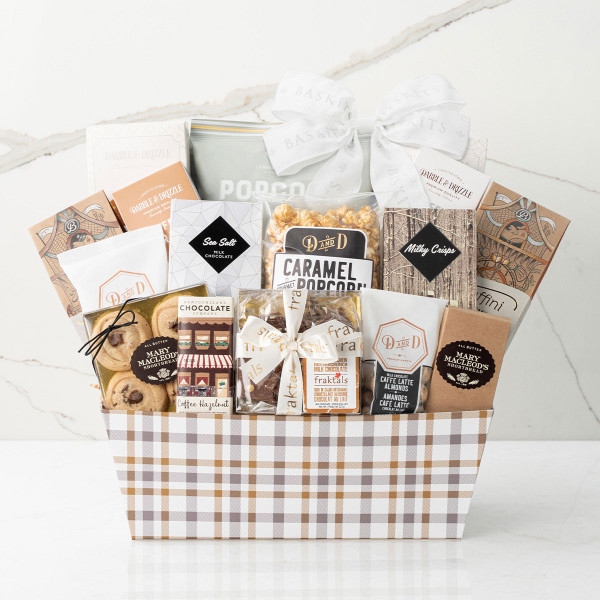 From Canada's own Fraktals Milk chocolate buttercrunch to Mary Macleod's shortbread cookies, Champlain XL is sure to leave a lasting impression.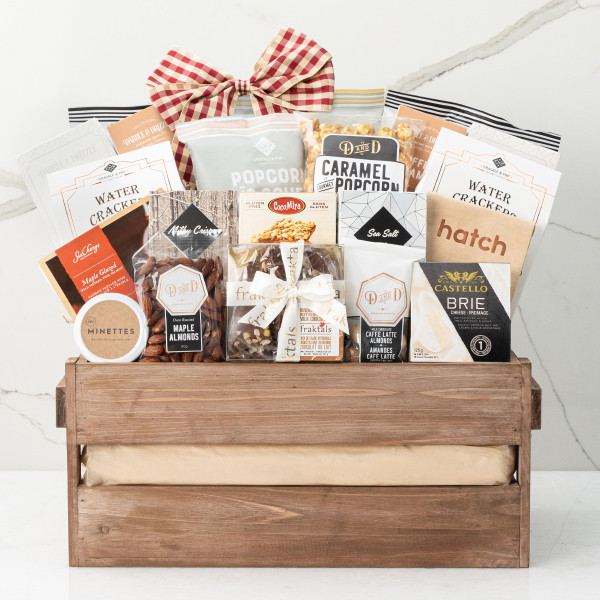 This gorgeous handmade wooden crate is filled with an abundance of indulgent and delectable treats. Including delicious sweet and savoury treats such as Fraktals Milk Chocolate, Maple Almonds, Smoked Salmon and more!
Mary Macleod's
Another of our local stars is Mary Macleod's Shortbread. Founded by Mary Macleod herself in the spring of 1981 out of a tiny shop under the marquee of the Capitol Theatre in Toronto, Mary Macleod's was the first bakery in Canada devoted to the sale of small-batch artisanal shortbread. With the unwavering belief that high-quality shortbread must be hand-made using only the best ingredients, it makes perfect sense as to why you can find these mouth-watering shortbread cookies in many of our Gourmet Gifts!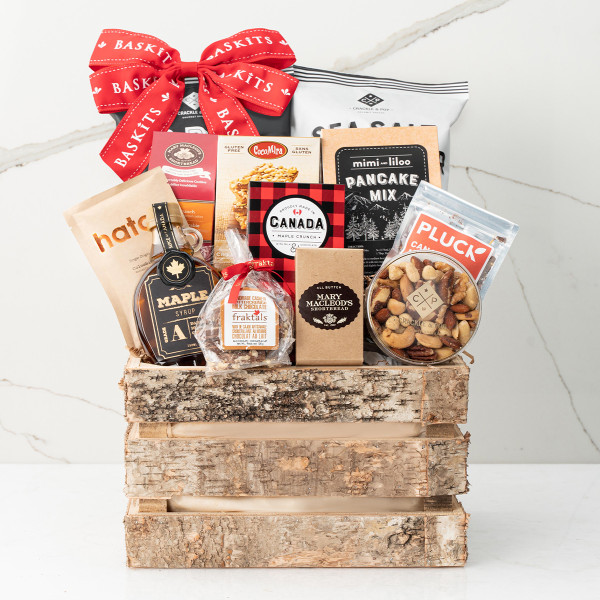 Elegant and eye-catching, the Canadiana XL includes the very best of gourmet Canada Featuring Mary Macleod's All-Butter Shortbread cookies.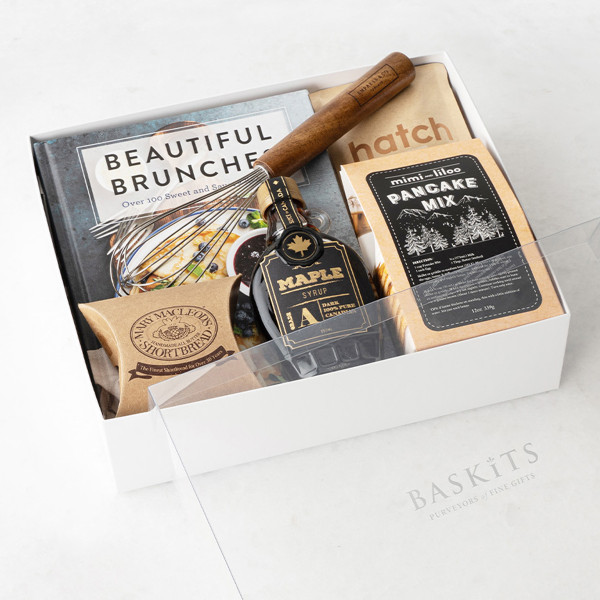 Perfect for breakfast lovers, camping, housewarming gift and more! Pair the buttery shortbreads with Toronto's own Hatch Coffee and 100% Canadian Maple Syrup.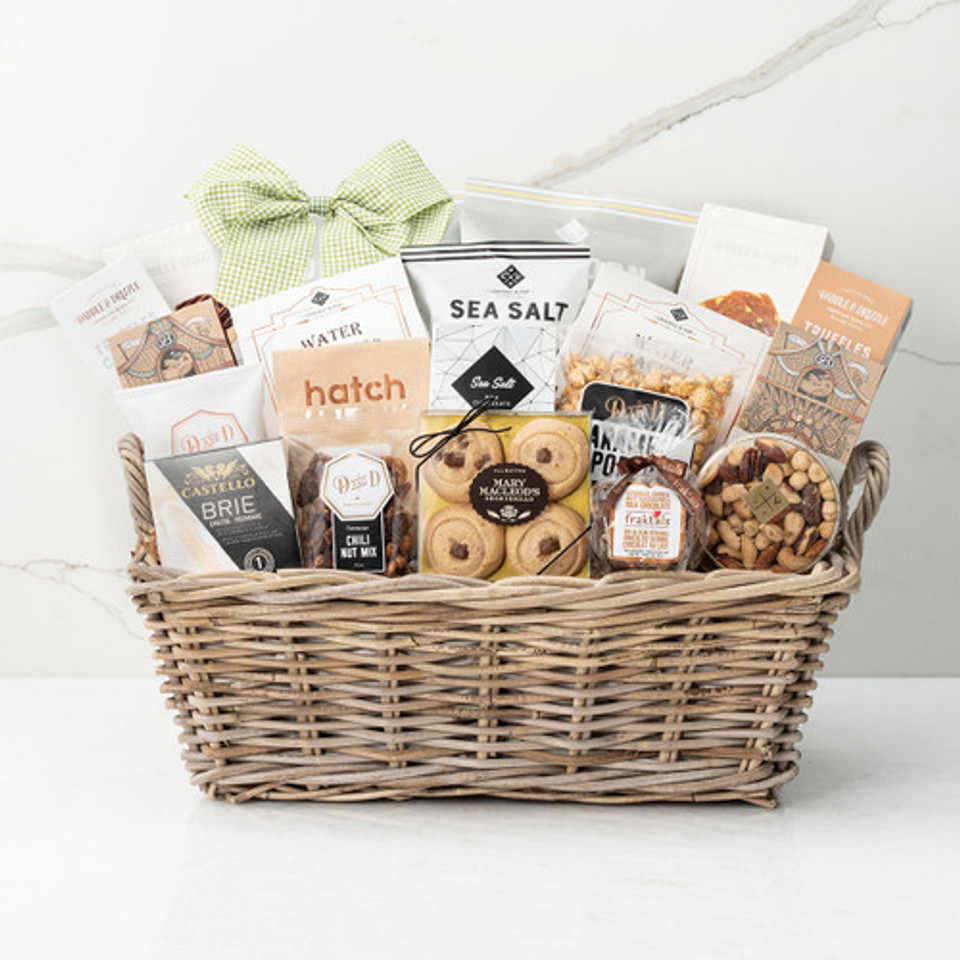 University includes exclusive sweet and savoury treats like all-butter shortbread cookies, delicious chocolate truffles, premium nut mixes, gourmet cheese, crackers and more.


Laura Slack
We proudly support local companies such as Laura Slack! Their exquisite, hand-painted chocolate bars by local Toronto artesian can be found in many of our gourmet and spa gift baskets. Laura has developed and perfected her passion for chocolate confections through a combination of formal education and practical work experience. She now operates out of her own shop in the historic Distillery District and proudly support other local food artisans - another reason why Baskits loves offering the adorable Laura Slack bars in our gifts!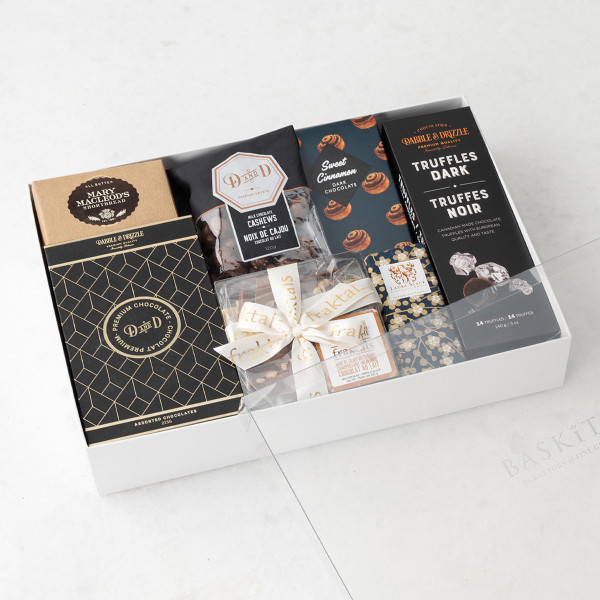 Art of Chocolate giftbox includes some of the best Canadian chocolatiers. Featuring our signature Dabble & Drizzle Dark Chocolate Truffles, Toronto based artisan chocolatier Laura Slack's Pure Dark Chocolate Bar and Fraktals Non GMO Milk Chocolate Buttercrunch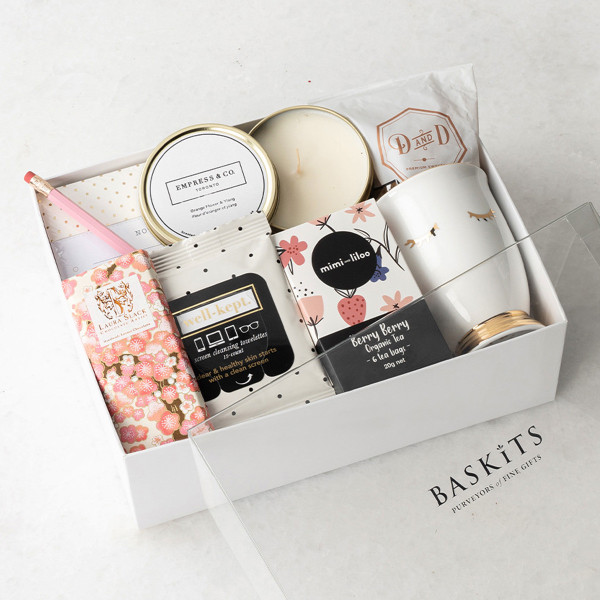 Featuring Laura Slack Pure Milk Chocolate bar, our #BOSS giftbox includes a stylish mug for your morning brew, a notepad and pencil to capture your moments of inspiration, delicious snacks and more.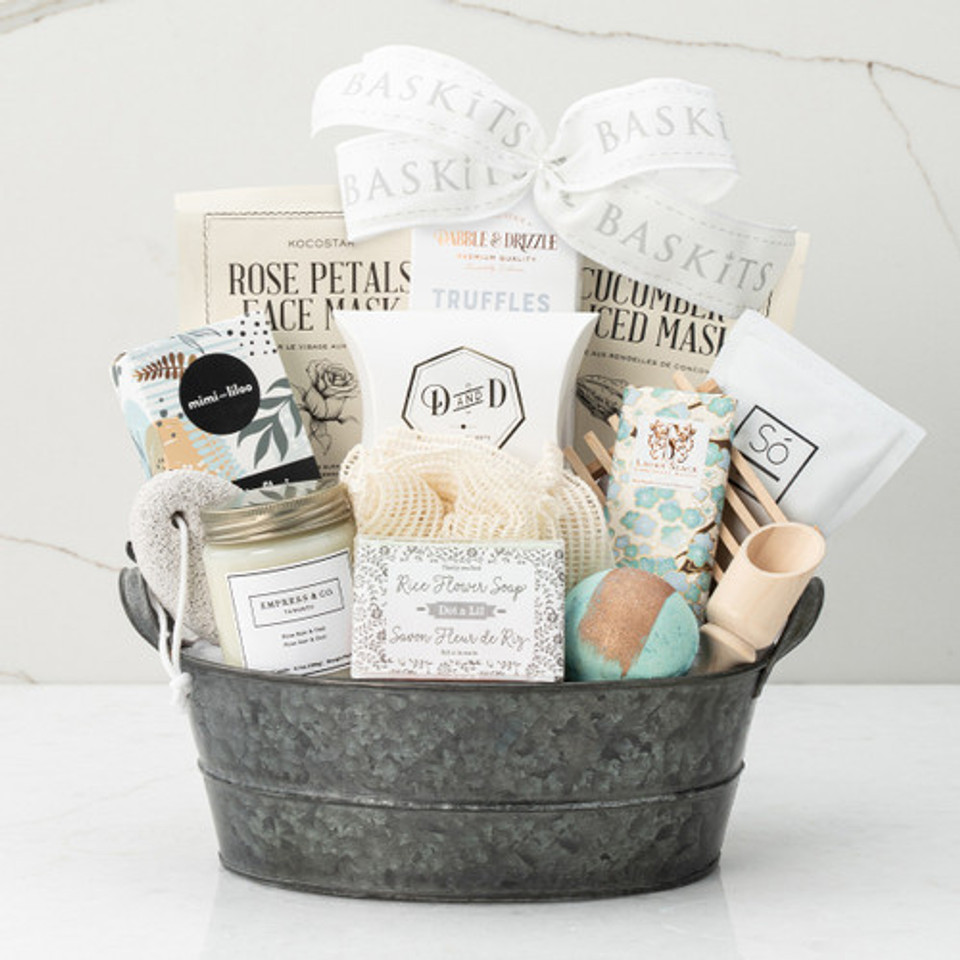 Featuring Laura Slack Maldon Salt Chocolate bar, Me Time is a luxurious spa gift basket perfect for anyone deserving of some serious pampering.
For more great gifts featuring the very best Canadian companies, visit Baskits.com