Happy 1st Day of Summer!
Summer Sizzling BBQ's, picnics, beach days, hanging by the pool or celebrating a special occasion, whatever your plans for the summer, take Baskits exclusive products and gifts to share and celebrate! Summer snacking and gifting made easy with our Cottage and Summer Collection.
Looking for the perfect summer gift basket? Look no further! We have curated a list of the best summer gift baskets that are perfect for any occasion. From outdoor adventures to relaxing at home, these baskets have everything you need to make this summer unforgettable. Need a Summer Birthday Gift Idea? Our unique selection of gift baskets and gift boxes are the perfect choice. Have a wedding celebration to attend? Let us help celebrate with our luxury wedding gift boxes and that will surely impress the new couple.
As the weather gets warmer, shop for the hottest gifts online that are perfect for backyard BBQ's, a hostess gift, or for the kids to enjoy on a hot summer day! Our BBQ Sizzler gift basket is sure to impress!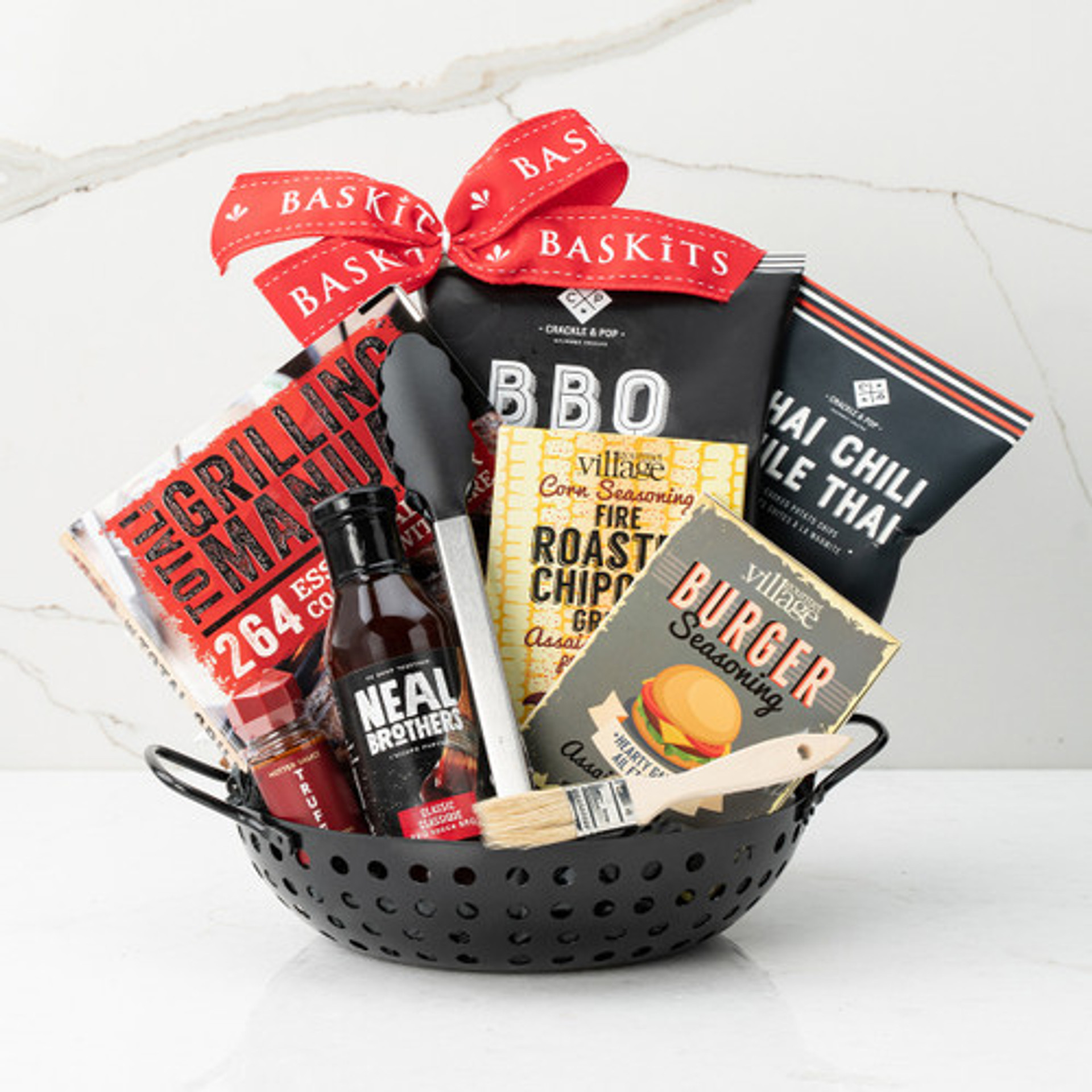 This best-selling BBQ gift basket comes loaded with flavour and the essentials needed for a mouth-watering meal. From BBQ sauces to Burger Seasoning and gourmet Ketchup, the BBQ Sizzler gift basket is a unique gift option for anyone who loves a good ole' cook out!
A perfect gift for anyone who enjoys the great big outdoors! A truly Northern-inspired gift Lumberjack features an Axe Multi-tool, coaster set, and Hatch coffee for those cold Canadian nights.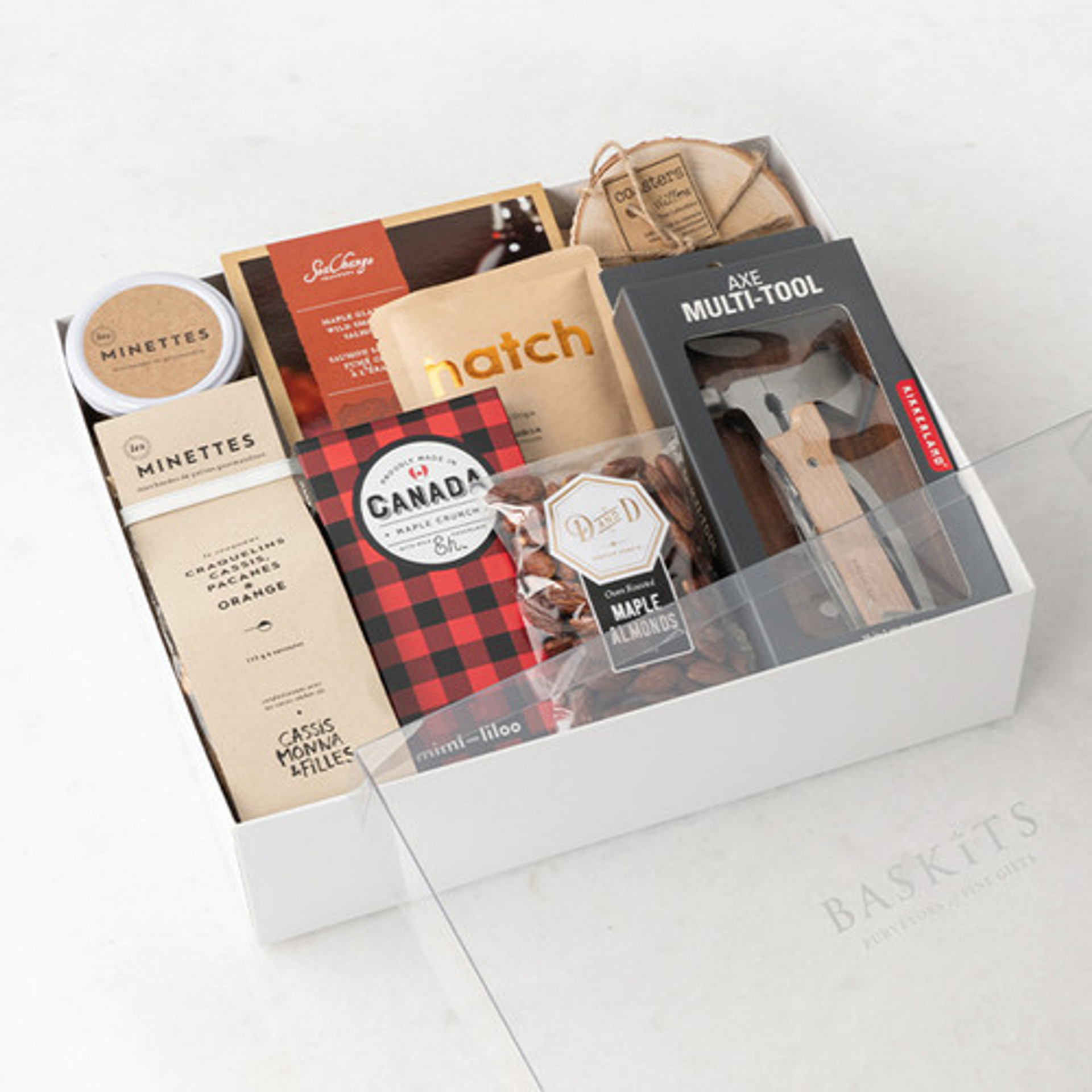 Chop up some maple glazed salmon with a side of crackers and marmalade and Baskits very own Maple Crunch Chocolate bar for dessert! Perfect to enjoy outside in the summer!
Gift our Muskoka Chair for the kids to sit on and enjoy in the backyard or outdoors at the cottage.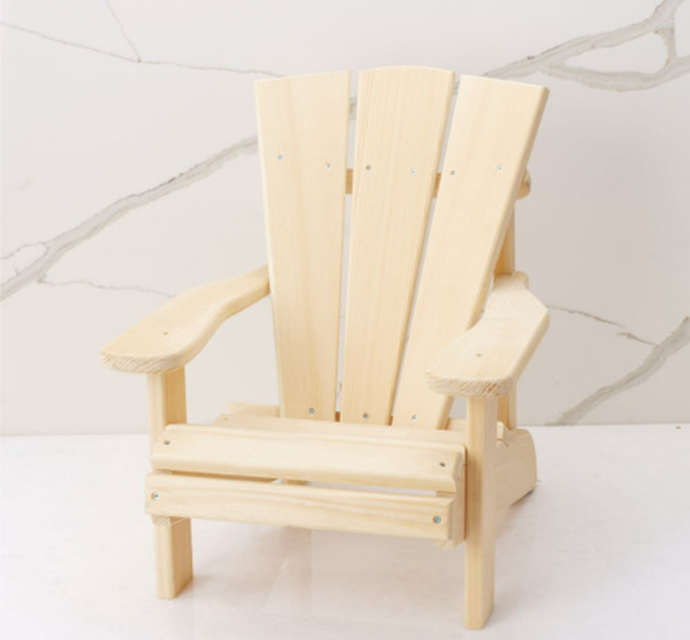 A beautiful gift for welcoming a little one with parents who are lovers of the great outdoors! This stunning miniature Muskoka chair is handmade with the highest quality Canadian pine and is sure to be cherished for years to come.
Searching for a summer housewarming gift idea? Our Not Too Sweet gift is an elegant wine and cheese gift box that will wow and delight family and friends.
Enjoy the cottage weekend with our Movie Night gift basket! The perfect gift to enjoy an outdoor movie night with the entire family.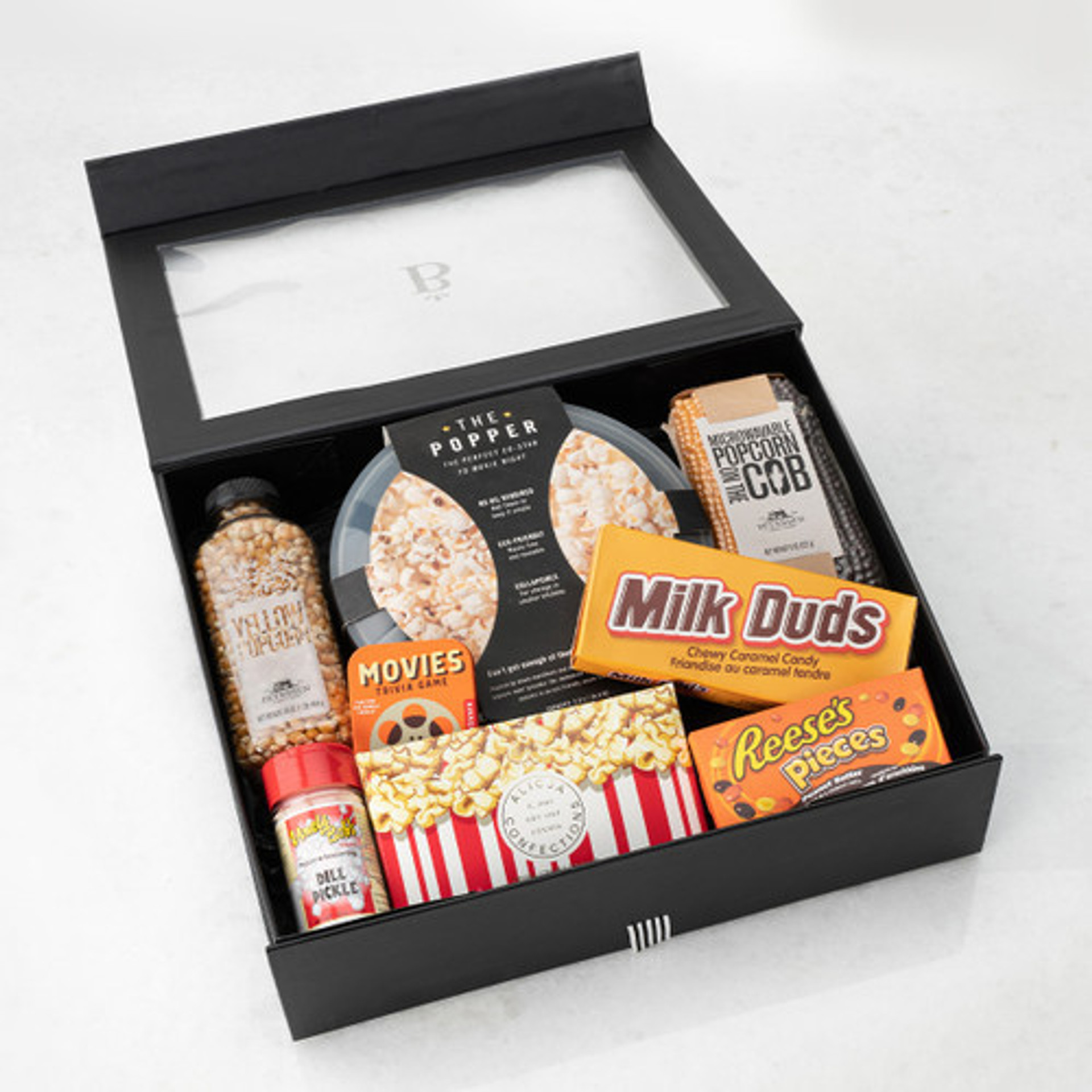 Looking for a cottage housewarming gift? Our Home At Last gift basket makes beautiful house warming gift idea!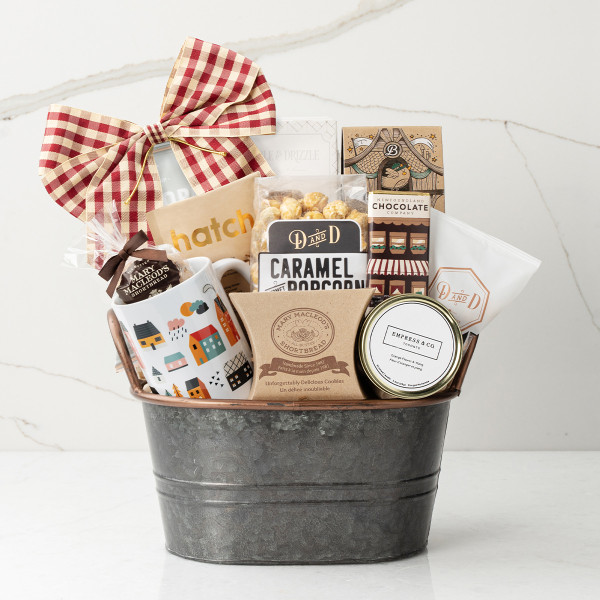 Featured in a rustic reusable storage container, nothing says 'Welcome to the Cottage' than this wonderful assortment of cookies, coffee and treats.
Or shop our exclusive brands for unique and tasty snacks and treats to fill your picnic basket to enjoy all summer long! Design a beautiful and unique summer gift they will love in three easy steps! Include our tasty Crackle & Pop BBQ flavour and Sea Salt chips to snack on at the park and include our Mimi and Liloo Berry Tea to enjoy a refreshing iced tea on a hot summer day. They will be sure to love their basket and use every item inside.
No matter the occasion, our gift baskets and gift boxes including our Cottage and Summer collection are the perfect way to celebrate and enjoy the summer season. Our gifts are filled with premium treats that are perfect to indulge while sitting at the beach or in the backyard. Have your gift baskets and gift boxes delivered all across Canada and USA. Soak in the summer sun knowing you can be rest assured that you have selected a gift service company that won't quit until you are satisfied.