The finest gifts for women are less about spending a lot of money and more about making a meaningful gesture when it comes to buying for the ladies in your life. Discover our unique gift collection for women which feature luxury spa gifts, Personalized gifts, gorgeous faux Flowers arrangements, Tea or Coffee gift box, premium chocolate assortments, specialty wine gift box and more. Shopping for the special women in your life has never been easier.
Whether you are looking to get self care gifts for her for the ultimate rest and relaxation or treat her to gourmet treats she will absolutely love - Baskits has got you covered! Either for your girlfriend, sister, aunt, mother, co-worker, or friend, find the best gift for her. Whether you are looking for a gift basket, gift box she will love or a gift set for her, you'll find some personalized and unique options.
We have created a Gifting Guide for Her to make your shopping a lot easier for any occasion and celebration!
Happy Birthday S - Celebrate her birthday with this birthday themed gift box filled with birthday treats she is sure to love!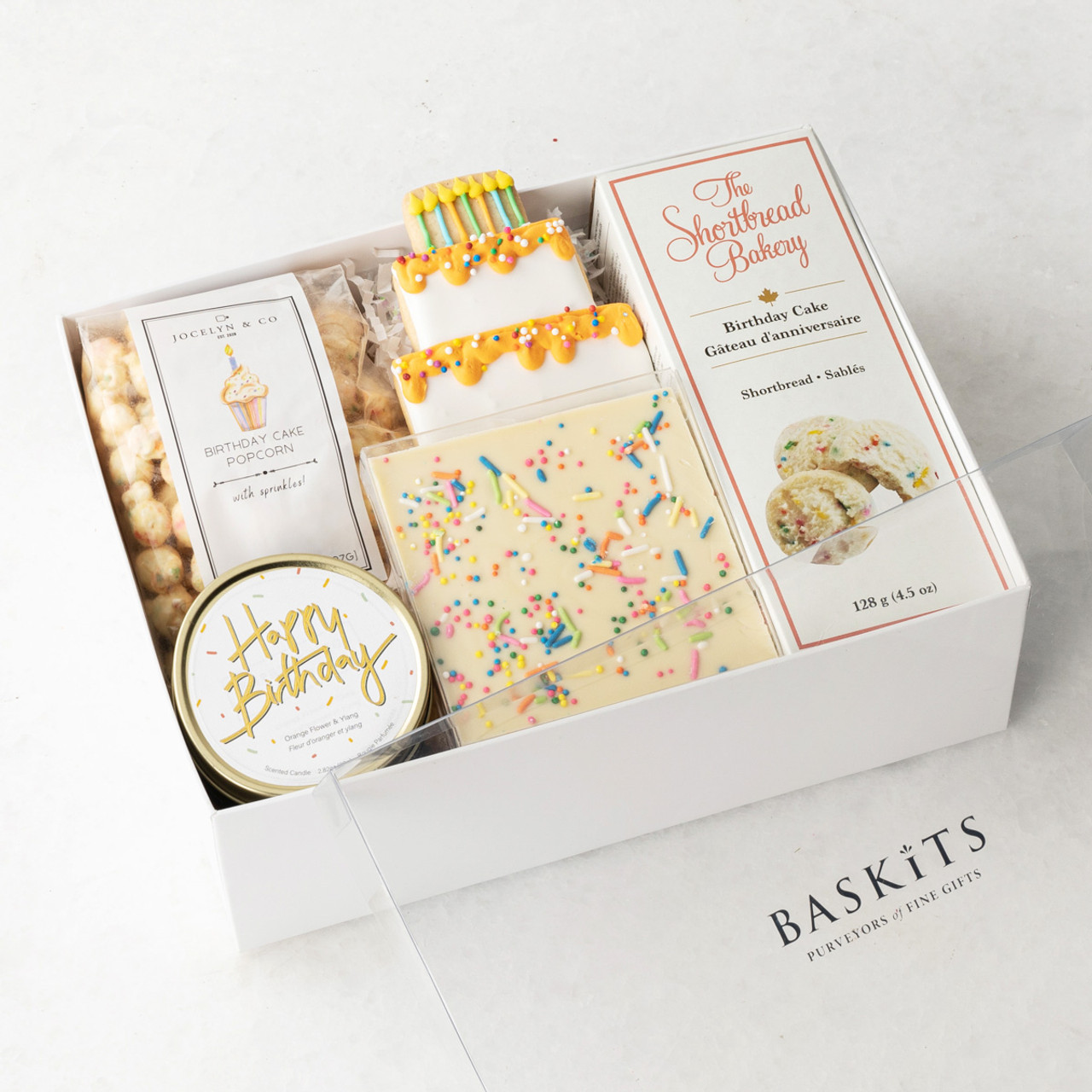 Belle Spa - A citrus themed blissful collection of elegant spa gifts that will make her birthday an extra special and relaxing day.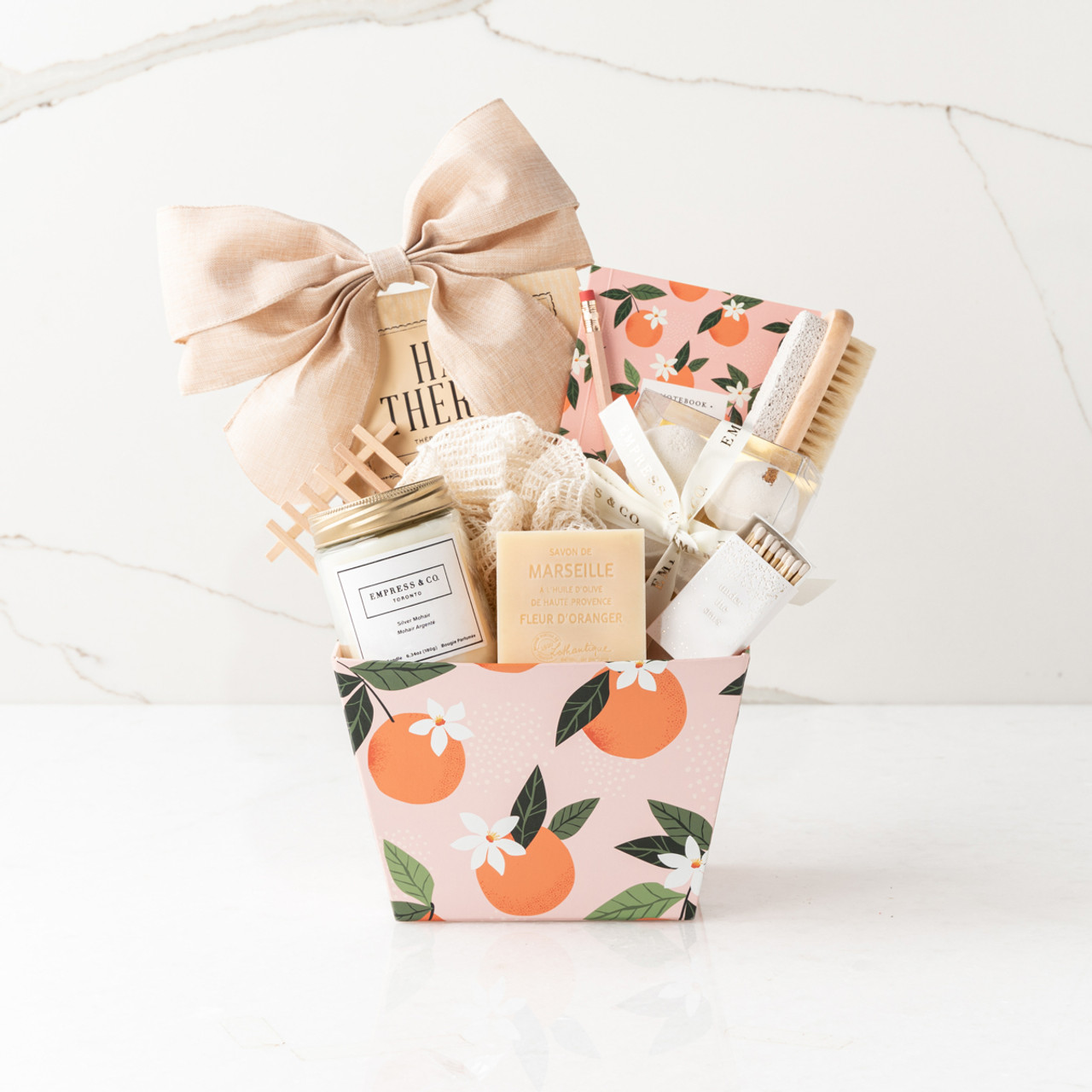 Coco - Say Happy Birthday to her in style with a beautiful bouquet of faux flowers! With a grand and eloquent triple-stem fuchsia Phalaenopsis Orchid in full bloom, this arrangement is as chic as they come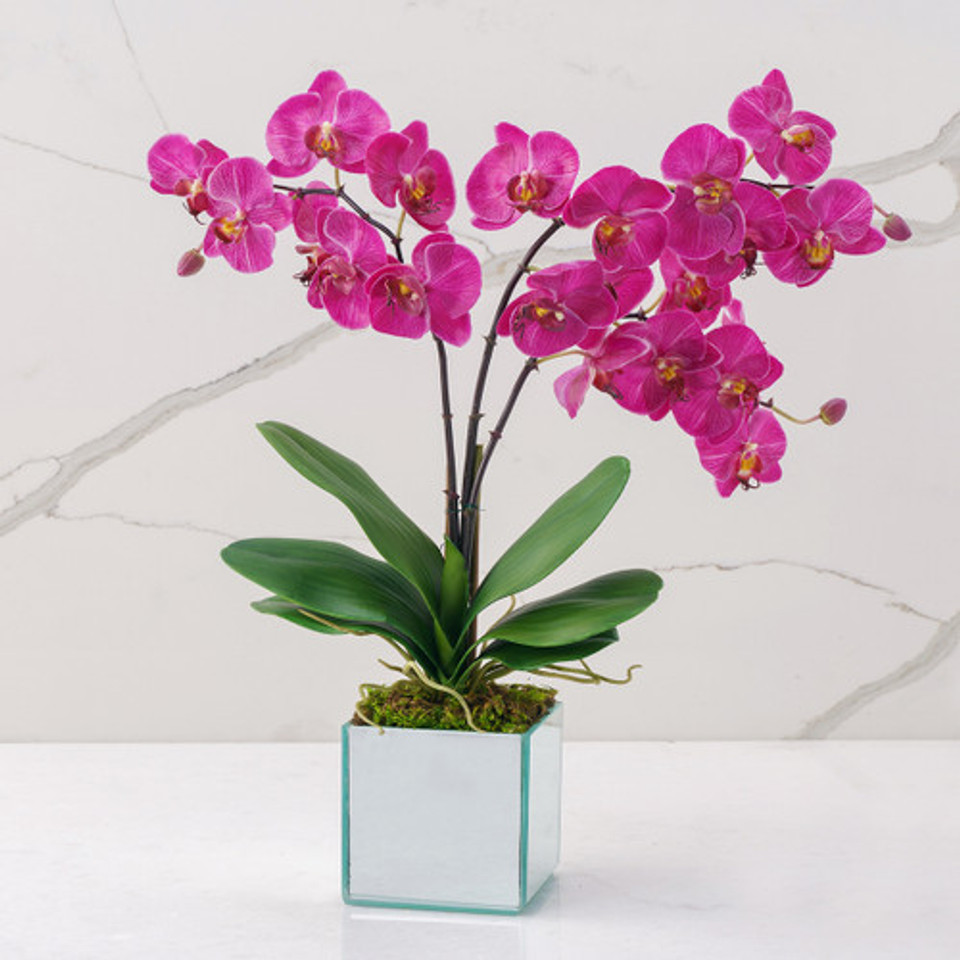 Spa Essentials- This beautiful Spa Essentials gift box is filled with quality self-care products that will have her relaxed from head to toe. A prefect spa gift for her.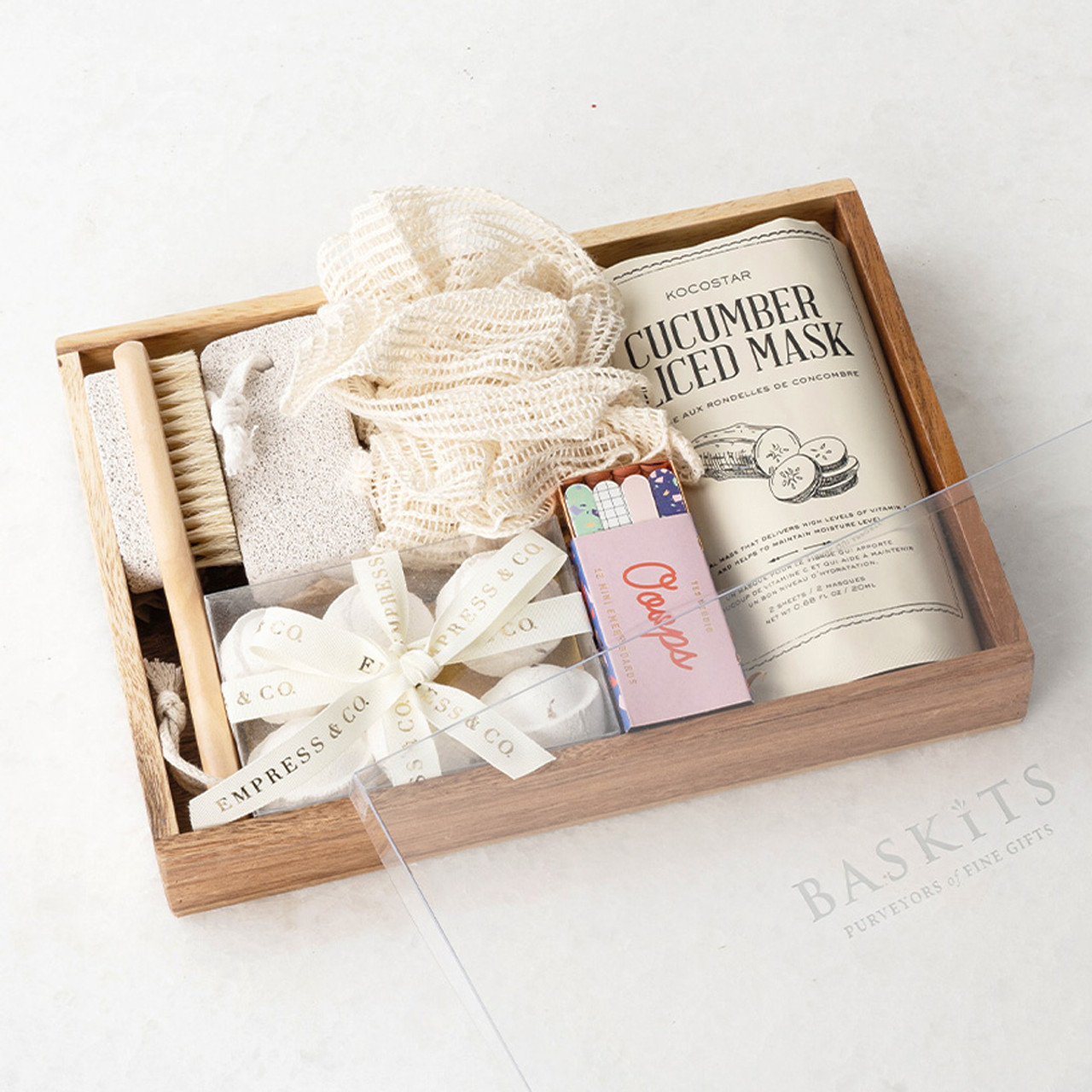 #BOSS - Let her know you recognize her achievements and hardwork with #BOSS, a sleek gift box including self care gifts such as tea, chocolates, a candle and more!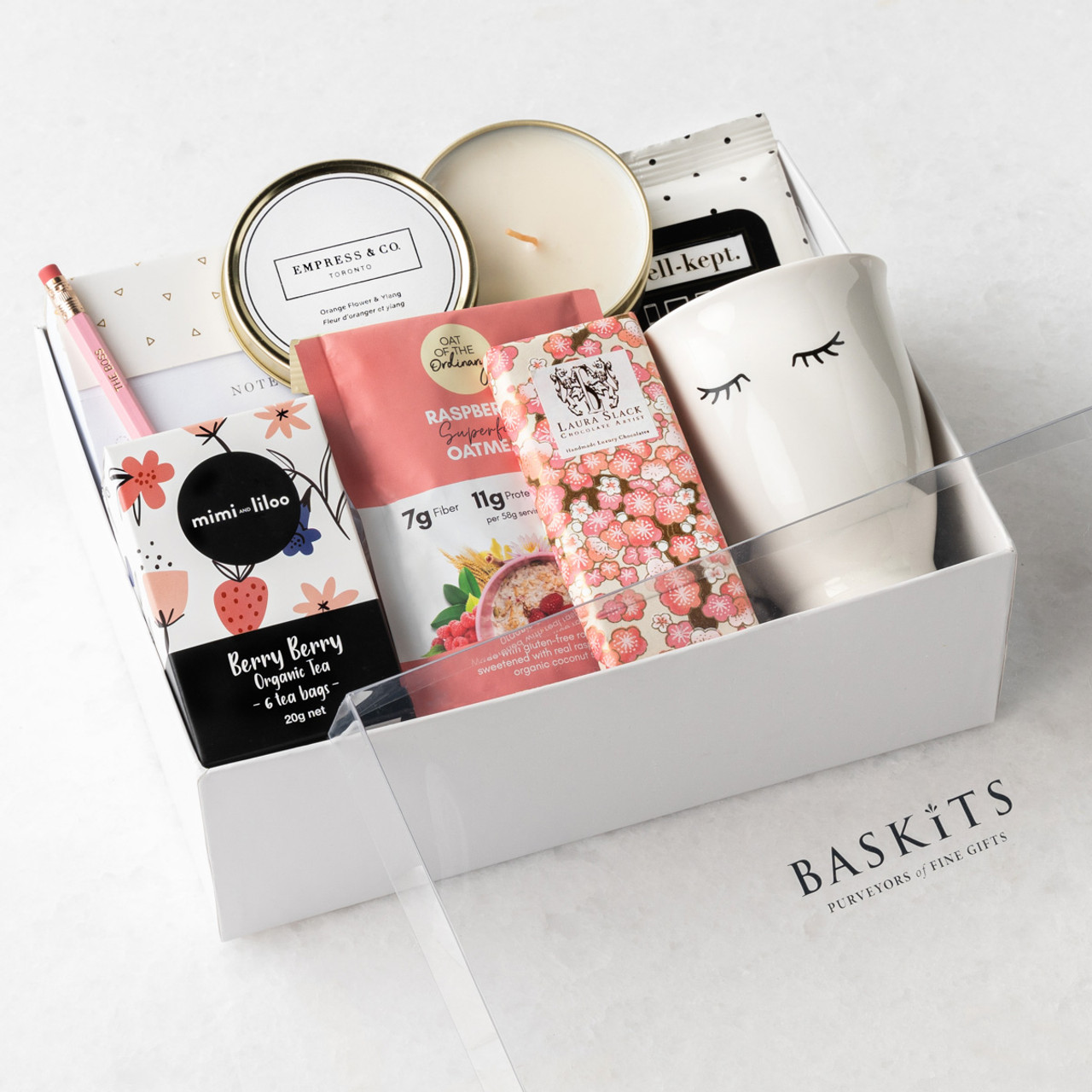 Me Time - Indulge in the ultimate 'Me Time' with a gift basket that is overflowing with fresh, rejuvenating products and treats, bringing relaxation right at home. A great spa gift idea for her!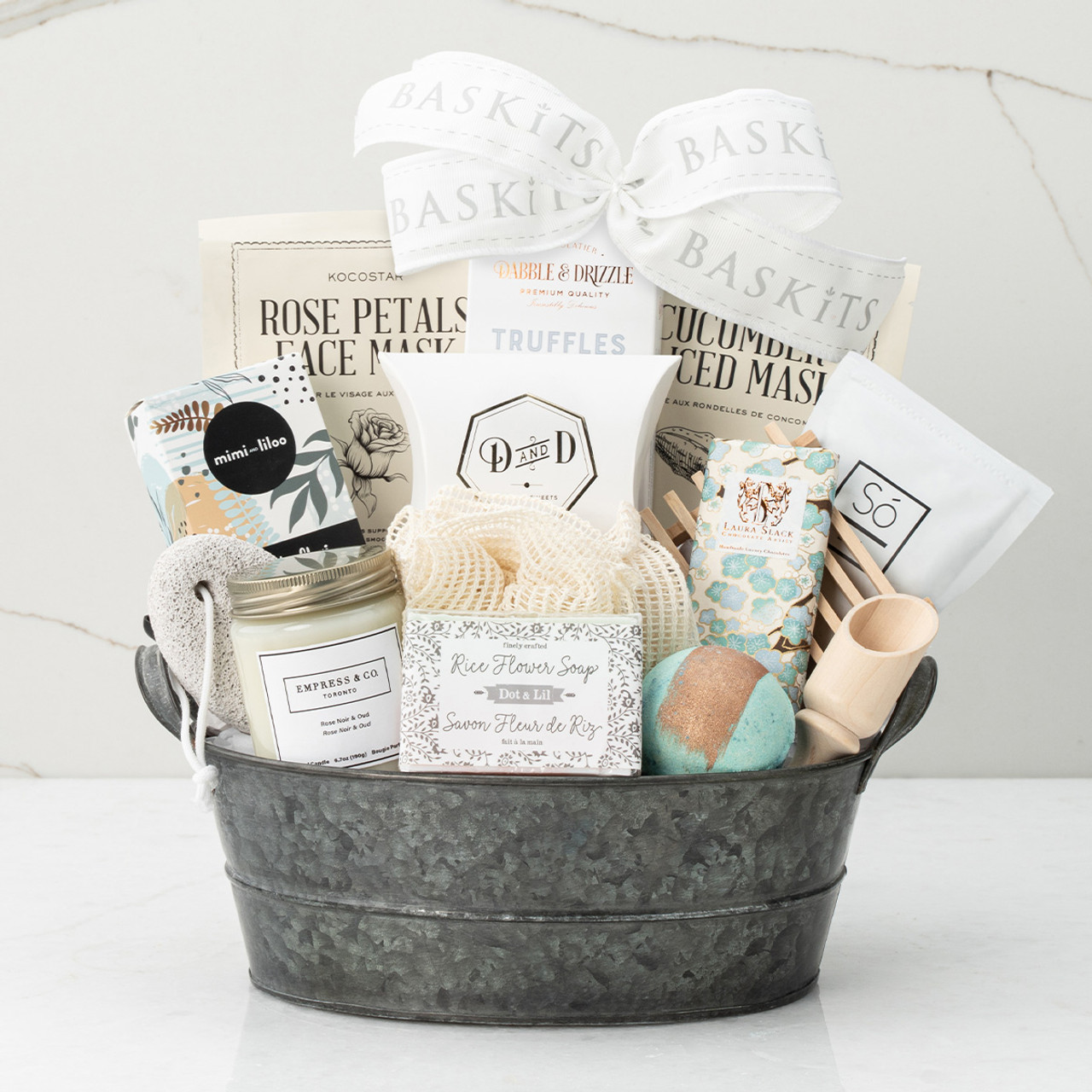 Just Because - Surprise her for Valentine's Day with an adorable spa gift box, perfect for a need of a little relaxation and indulgence.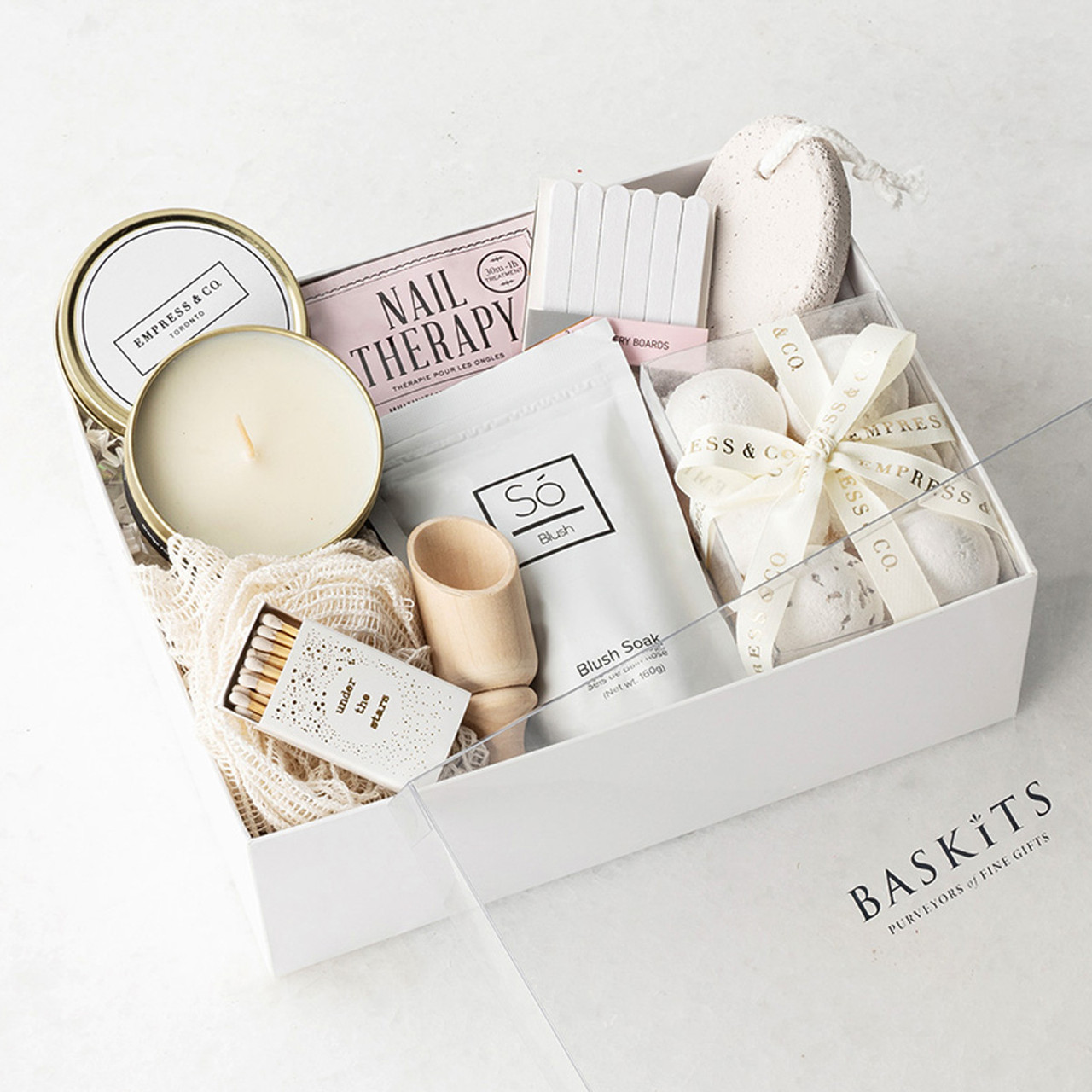 Celebrate Rose - Celebrate Valentine's Day with her featuring Rosé! Beautifully designed, this gift box features Squish Sparkling Gummies, Canada's Mary Macleod's Cookies, Jocelyn & Co. Champagne mug cake and more! Any pink sparking wine lovers dream! *Delivery in Ontario only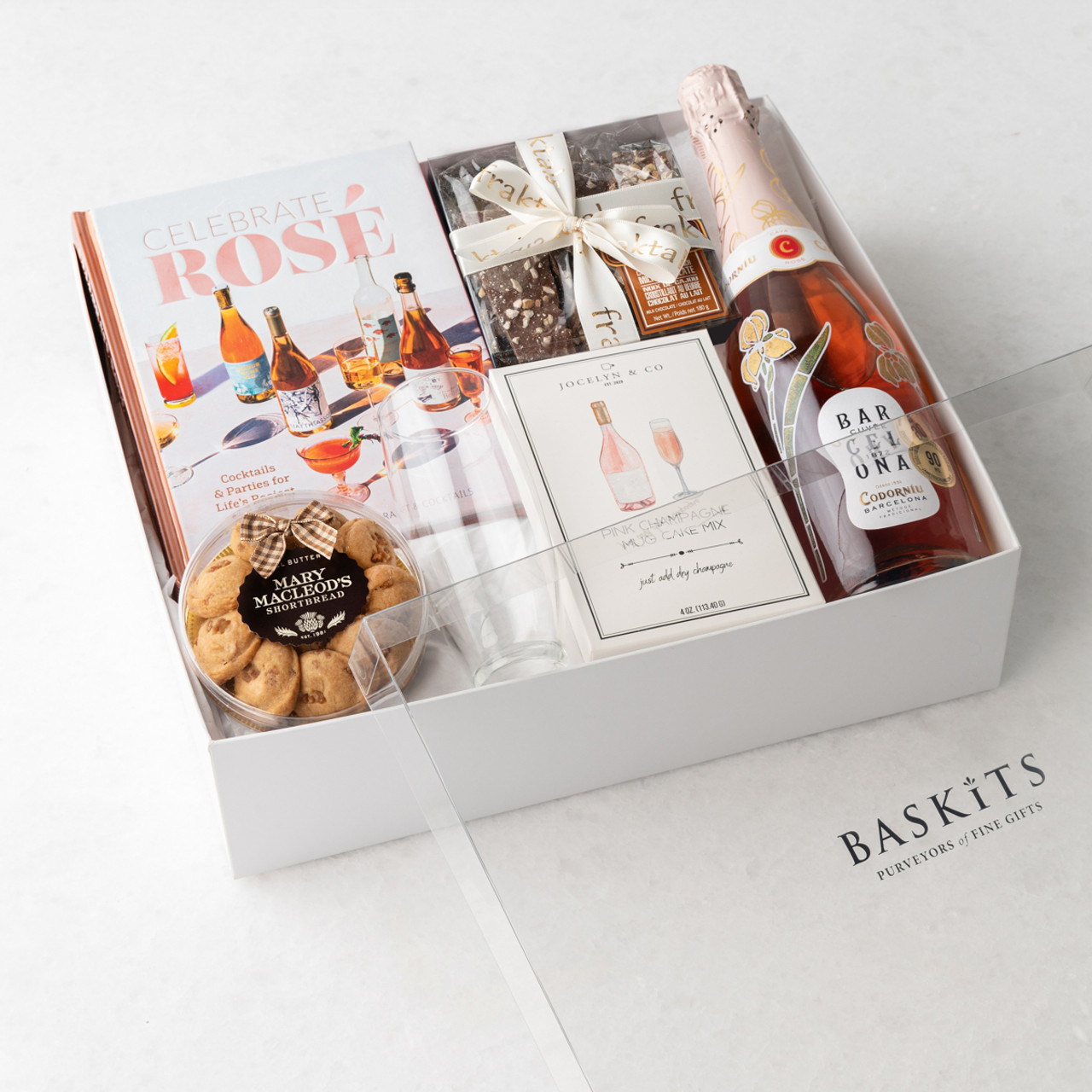 Art of Chocolate - Let them dive into the Art of Chocolate Gift Box, a must-have for all chocolate lovers! Presented in a beautiful keepsake box with a clear top, this delightful gift is perfect for her to enjoy on Valentine's Day!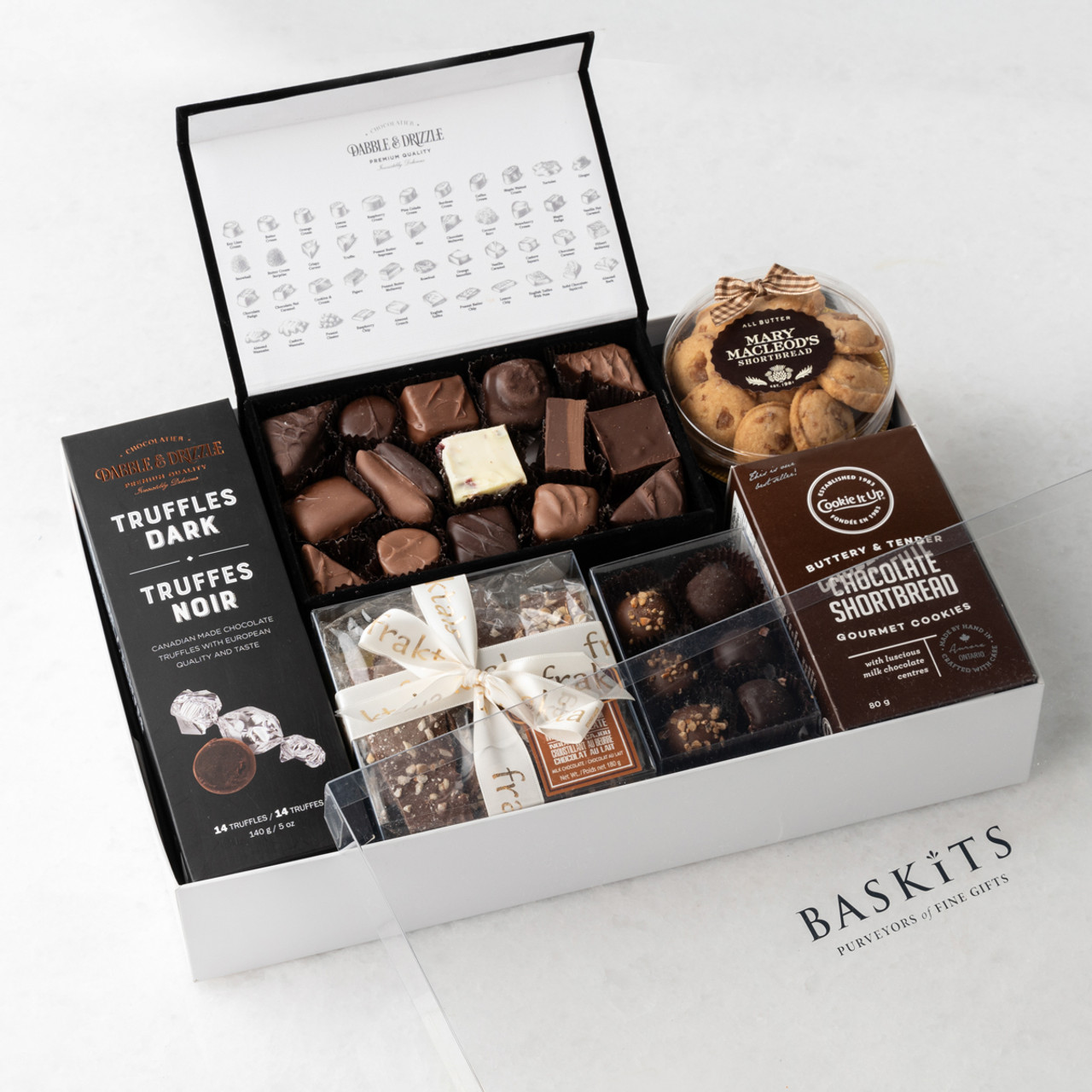 Heavenly Bites - Looking for an affordable and thoughtful gift idea for her? Send a box of Heavenly Bites! An assortment of our delectable chocolates presented in a beautiful velvet box.
Rosa Our faux arrangement, Rosa, is a striking Tamora rose in dual stages of bloom and the true essence of all things strong, bold and beautiful. This makes a thoughtful faux floral gift for her.
Just Tea & Me Inspire a moment of warmth and relaxation with this beautifully designed tea and treats gift box for the tea-lover in your life. A great tea gift box for her!
Baskits has the perfect gifts that are not only unique just like her, but also luxurious. Our Exclusive Empress & Co. Cashmere Blanket is one of a kind gift she will love.
Luxe Serenity Baskits most luxurious spa gift, Luxe Serenity is a stunning collection of self-care products to inspire moments of elevated pampering at home. The perfect gift if looking to wow the ladies in your life.
Cashmere Blanket This 100% cashmere blanket boasts a beautiful cable knit design that is an elegant home décor accent as well as making a gorgeous and luxurious gift idea for her.
Recognize the special woman in your life with a personalized gift just for her!
Personalized Blanket The perfect personalized gift for her, this beautiful 100% cotton cable knit blanket in creamy white is a thoughtful and perfect gift for keeping her warm and cozy at all times of the year. Personalize the blanket with her name to make this keepsake gift even more special.
Personalized Luxe Bathrobe Gift her a personalized cozy hooded bathrobe, with 100% cotton terry inner lining and outer soft hydro cotton fabric. Personalize the bathrobe with her name, or initials "to make this an extra special personalized gift for her. *Available in 4 sizes
Give her a gift as special as she is. Our collection of unique gifts for her includes indulgent sweets, exquisite wine, beautiful faux blooms, and more. Choose from a variety of baskets for her baskets brimming with all the goodies she loves and gift sets with pairings of her favorite treats. Discover all the wonderful gifts for her delivery ideas that are sure to make her day extra special. Shop Baskits.com to find the best gifts for her for any occasion!