Giving a bottle of alcohol is always a good idea, no matter the occasion. Finding a nice bottle of spirits while staying within your budget isn't as tough as you may think, whether it's a last-minute gift for your BFF who enjoys a good cocktail or a thoughtful present for the home cook. However, if you're buying alcohol presents for someone who already has a well-stocked bar, it's a good idea to get something unique rather than just a bottle of wine. These alcohol-themed presents will be much appreciated by the dedicated drinker in your life and include both traditional drinks and sizzling new types.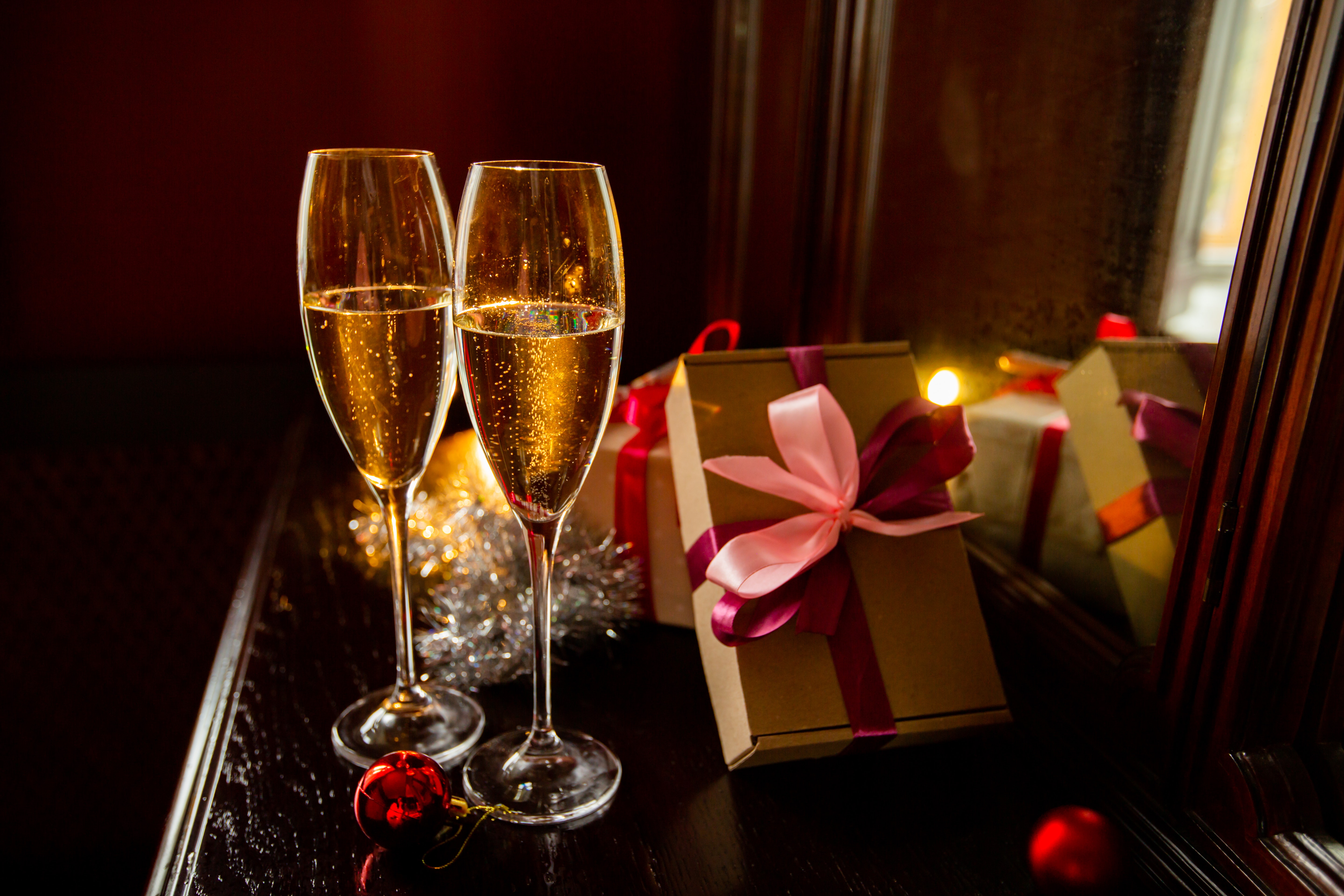 Our liquor gift baskets are made to celebrate all of life's special moments! Cheers to life's little moments and celebrate the big things with your favourite drink. When you don't know what to get, turn to our alcohol and wine gifts for a fast, easy, and substantial present. They are the best way to say thank you, congratulations, I'm sorry, or I love you! If you're short on time, skip the line at LCBO and order a basket straight to someone's door with just a few clicks!
There is one kind of gift that is always well received: alcohol and wine gifts! While picking out clothing can be challenging and gift cards fall short in the "thought that counts" department, a premium bottle of someone's preferred drink is always well-received.
Choose from a premium selection of gifts containing wine, champagne, rose and spirits to get the party started.
Wine and cheese are few of our greatest culinary pleasures, and finding the perfect match for a Wine & Cheese connoisseur can be difficult. With a selection of cheeses and premium Wines, Baskits is here to make the job of picking a gift for a Wine lover in your life easy. What better way to send a wine gift than presenting a delectable opportunity to assemble a summer-friendly wine and cheese selection with our Not Too Sweet Basket!
Gift the ultimate wine lover a gift box they cannot resist. Baskits has curated the perfect gift baskets for the wine lovers out there. Our Not Too Sweet, Red or White, gift boxes display the best products perfect for those who have a taste for the finer things. We are the top purveyor of alcoholic baskets including fine wines.
Offered with either Red or White wine, our Not Too Sweet basket has everything you need to elevate your Wine & Cheese Day. Pair the Castello Brie cheese with either our Lola Cabernet Sauvignon or Lola Pinot Grigio! Our Not Too Sweet gift box features brie cheese, wine, crackers, fig and walnut wine preserve, salami, and much more!
Looking for a Wine gift for any celebration? Celebrate with Rosé!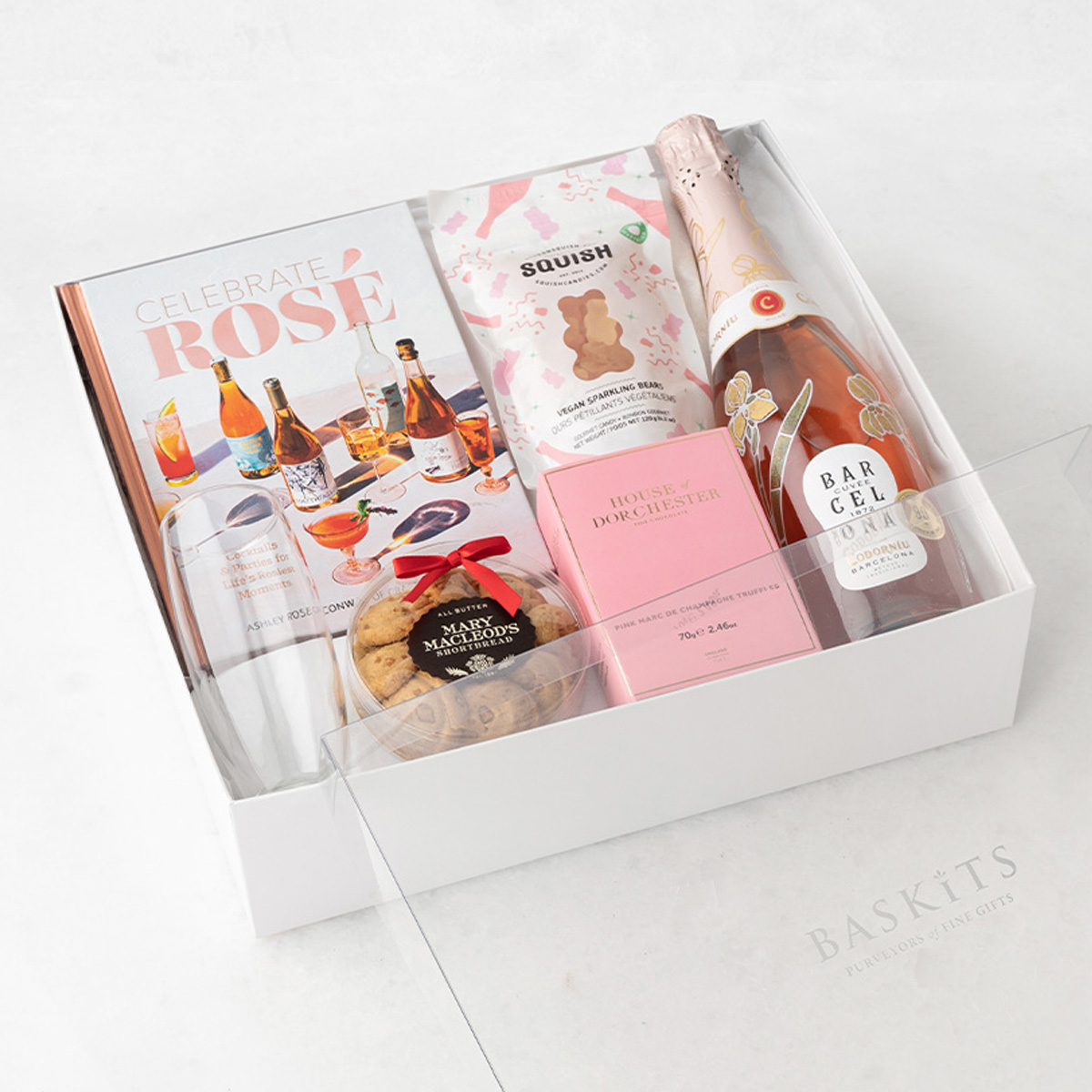 Beautifully designed to celebrate any occasion, perfect for a birthday, an engagement or just because. This wine gift box features Squish Sparkling Gummies, Canada's Mary Macleod's Cookies, House of Dorchester Champagne Truffles, and more!
Great for anniversaries, weddings or Valentine's Day, our Perfect Night In alcohol gift box includes a classy selection of treats and fun for the perfect night in.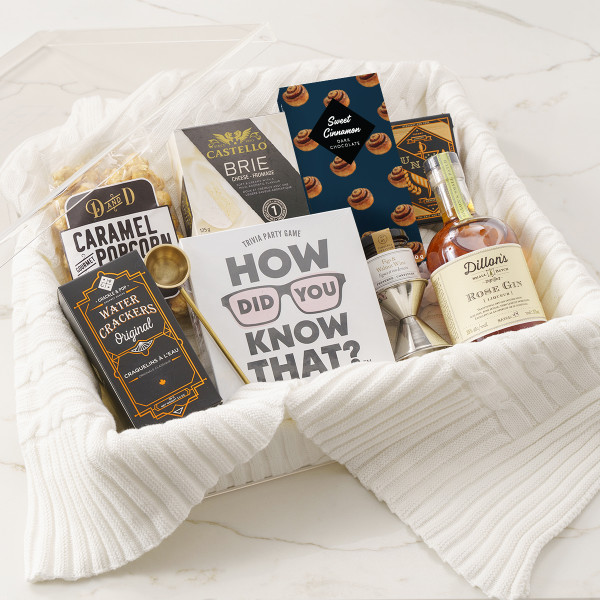 Featuring our signature Dabble & Drizzle caramel popcorn, how did you know that? Trivia, Dillan's Rose Gin, a cream cable knit blanket and much more, Perfect Night In will have you wanting to spend every night at home!
Looking for an alcohol gift idea? Give the gift of an easy recovery with Baskits Hangover Helper!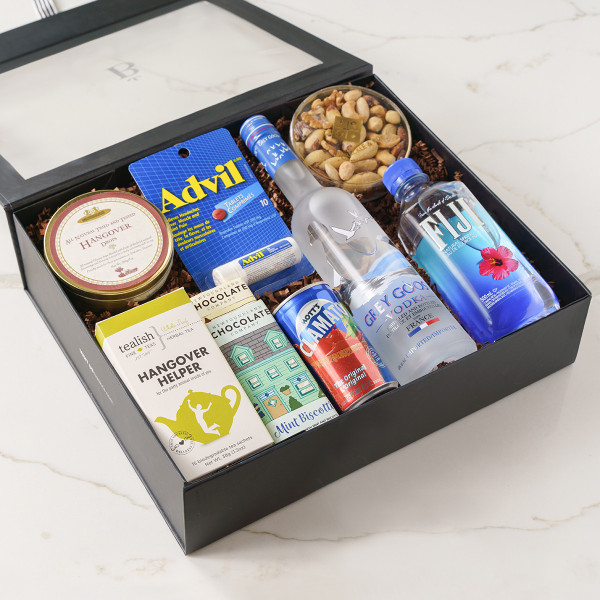 Let someone know you've got their back with a gift that is perfect for soothing the aftermath from the night before! Featuring Grey Goose Vodka, Fiji Water, Advil Tablets, Clamato Juice, Hangover Helper Tea and more, this is the essential gift for birthdays, weddings, bachelorettes or parties of any kind.
Shop Baskits.com for the best liquor gift baskets!
Wine Gifts | Gifts with Wine and Cheese | Wine Gift Box | Charcuterie Gift