Happy Friday! What are your weekend plans?
If you are looking for a fun date night or summer activity do to with your best buds this weekend, our "Not Too Sweet" Gourmet Gift Basket makes the perfect gift or picnic spread for some al-fresco appetizing! Wine pairings include Les Minettes Apricot, Hazelnut and Rosemary crackers, Brie Cheese and Maple Glazed Smoked Salmon, just to name but a few!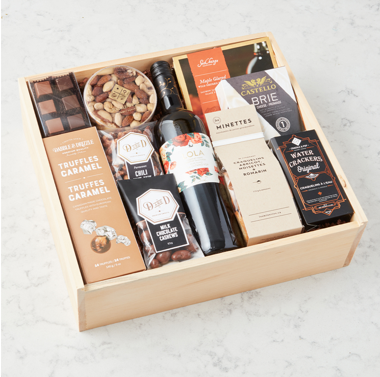 All you need to bring are good vibes, wine glasses, cheese knives, and you've got yourself a charcuterie board ready to be devoured!
This gift is offered in both Red (Lola Cabernet Franc) or White (Lola Pinot Grigio) Ontario wine selections and can be delivered anywhere within Ontario!
Bon appetite!