Spring has finally sprung, which means it's time to hop to it and get ready for Easter. As your personal gifting concierge, I am here to share with you our exclusive Easter collection. Whether you are shopping for some-bunny special, a friend hosting an Easter dinner, or you simply want to treat yourself, we've got gift baskets and gift boxes for everyone on your list.
Hunting for the right Easter gifts can be hard. Whether you're looking for Easter baskets for kids or kids at heart, we offer a wide variety of Easter gift baskets and Gift boxes for all ages and tastes! Our gourmet Easter baskets range from the classic assortment of candies and bunnies all the way to a more sophisticated assortment of decadent chocolates, artisan cheeses, and even quality wines! Take a look at our Easter gift basket ideas to start finding the best gifts for your family and friends.
Easter Chocolate Gifts for Kids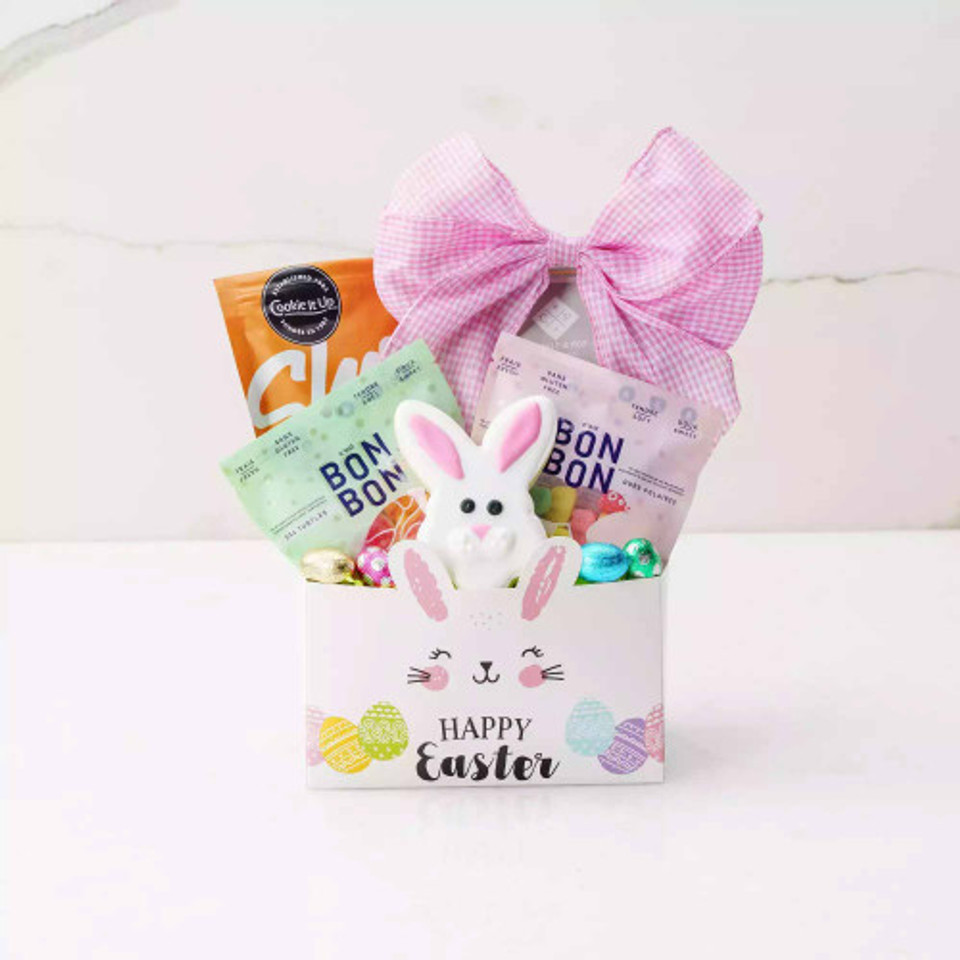 Sweet Surprise: Inspired by traditional Easter egg hunts, this Easter gift basket is filled with treats including chocolate, cookies, popcorn, and other sweet and salty delights. This gift will make Easter extra special for any young or seasoned Easter egg hunter.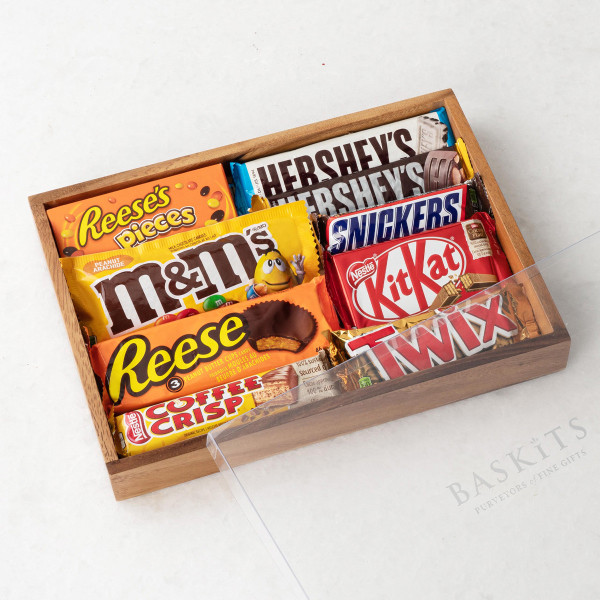 Sweet Treats Tray: This tray is packed full of classic candies and chocolates that is sure to delight kids this Easter! Packaged in a reusable wooden tray, we've carefully selected all the favourites, including Reese's Pieces, Hershey's Cookies and Cream, and Snickers Chocolate. The perfect gift box for kids this Easter!
Personalized Easter Gifts for Kids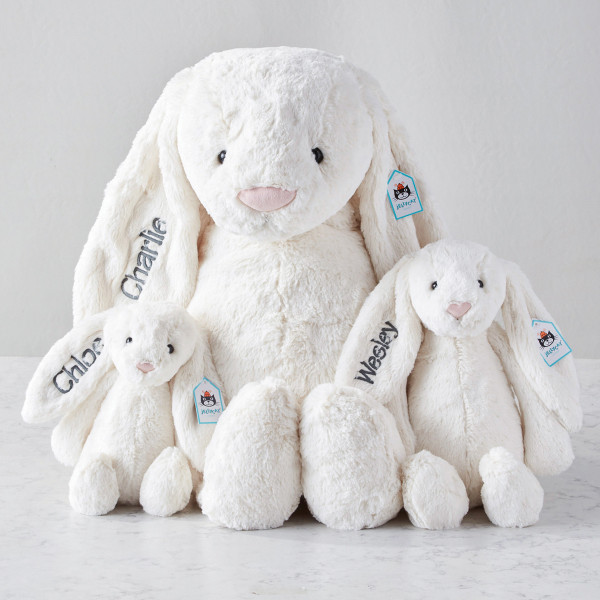 Bashful Bunny: The softest and most cuddly little bunny! Jellycat's personalized "Bashful Bunny" makes for a beautiful keepsake and a very special companion this Easter. Available in 3 sizes (S, M, L)
Luxe Bathrobe: Pamper a sweet little one with a personalized and custom cozy hooded bathrobe. This plush robe is made of 100% cotton terry inner lining and outer soft hydro cotton material ideal for post-bath cuddles. Personalize the bathrobe to make this an extra special keepsake Easter gift. Available in 4 youth sizes (1-4 years, 4-7 years, 7-12 years, 12-15 years)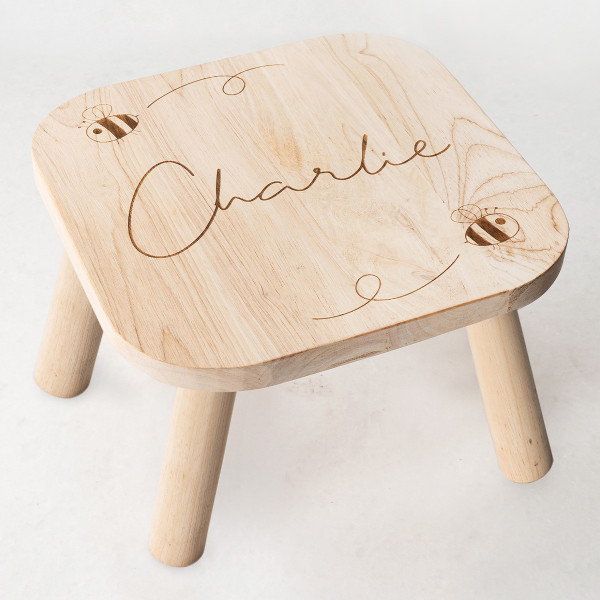 Step Stool Bees: Give a little one a sweet gift that's all their own and can grow up with. Our bee themed personalized step stool is made of a light-colored rubber wood and is sure to have your little one buzzing with excitement! A great keepsake Easter gift idea for kids!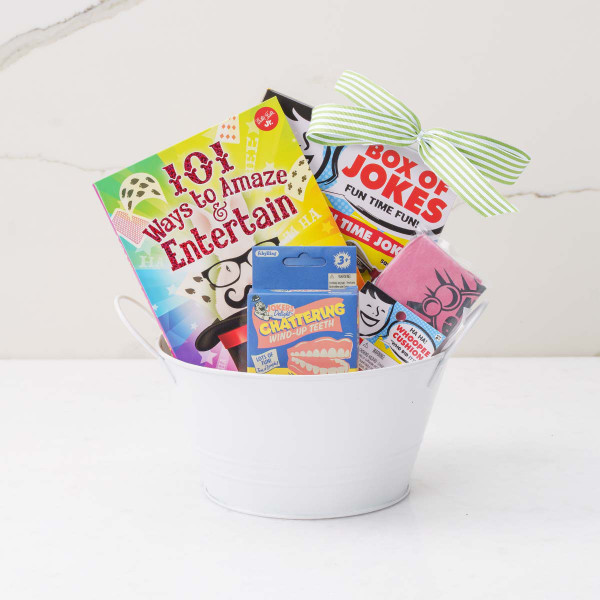 Box of Jokes: The perfect Easter gift for any little trickster; Box Full of Jokes is a fun-filled gift of mischievous toys sure to inspire laughs and hours of silliness. Perfect to enjoy during Easter break!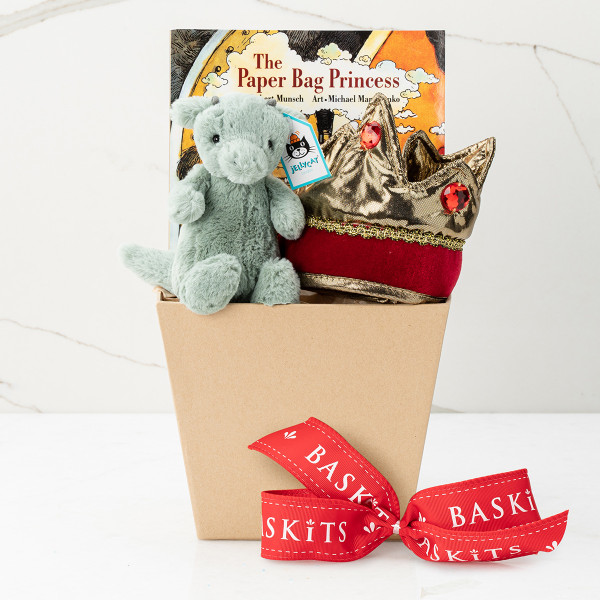 Paper Bag Princess: "The Paper Bag Princess" has captured hearts around the globe and has become a household favourite. Paired with a golden plush dragon and a princess (or prince) crown, we invite you to pass along the adventure! This Easter gift for kids is perfect for a little one to let their imagination come to life!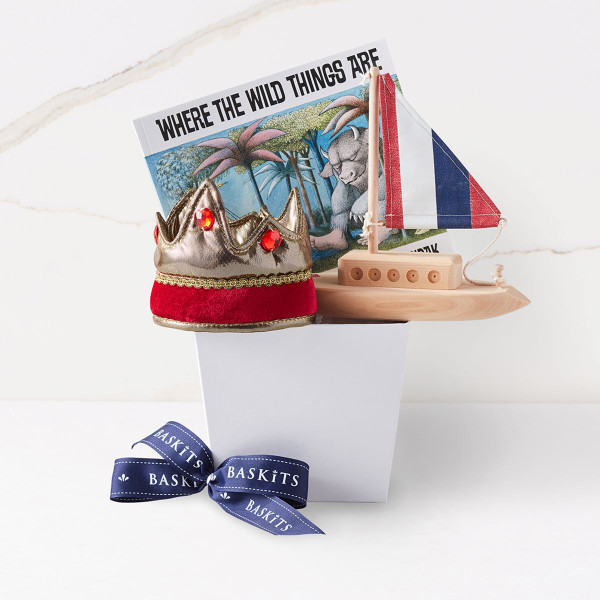 Where the Wild Things Are: "Where the Wild Things Are" is a fantastic children's classic, best known for its ability to change how people view childhood. This Easter gift for kids allows children and parents to explore the world together. Great for birthdays or gift giving holidays, reenact the story real time while encouraging the gift of reading!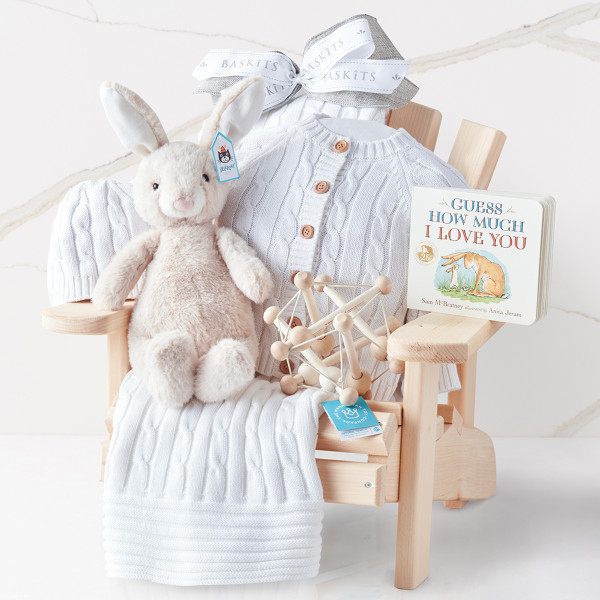 Bunny: The perfect Easter baby gift for some-bunny very special, this adorable selection features Baskits very own Jake and Jill 100% cotton cable knit blanket, hat and sweater. Alongside this cozy set is a plush bunny, teething toy and more, all beautifully displayed on our hand-crafted Muskoka chair. A truly thoughtful way to send your best wishes on the arrival of a new baby.
We make it easy to get your Easter baskets delivered! Easter can be a wonderful time to spend with friends and family, especially those you don't often get to visit. Whether you're out of town over that weekend or you're unable to visit all of your friends and family in other cities, you can still send them a thoughtful gift for Easter.
We have a wide variety of Easter-inspired gift baskets for kids and adults that can be delivered on-time, right to their doorstep. Simply choose the delivery date, and we ensure your Easter basket is shipped to be delivered on that day, fresh and ready to be enjoyed!
Looking for more Easter gift ideas for kids? Make sure to check out our full Easter collection here: https://baskits.com/holiday/easter/