It is one of the best days of the year - World Chocolate Day! Indulge in the finest and most decadent chocolates found in our gift baskets! From milk to dark chocolate, we have got you covered with the best chocolate gifts Baskits has to offer. Whether you are looking to send a birthday gift, anniversary, or want to send a gift just because we have the best chocolate gift baskets and gift boxes.
Our team at Baskits works endlessly to find the best chocolatiers because we only want the very best for our customers! We taste test each sample, and visit countless local artisans to ensure we have the best chocolate on the market. When we can't find the best, we make it ourselves!
We have created two premium chocolate brands, made with high quality chocolate that you can't find anywhere else! One bite of our chocolate brands will have you falling in love with our products.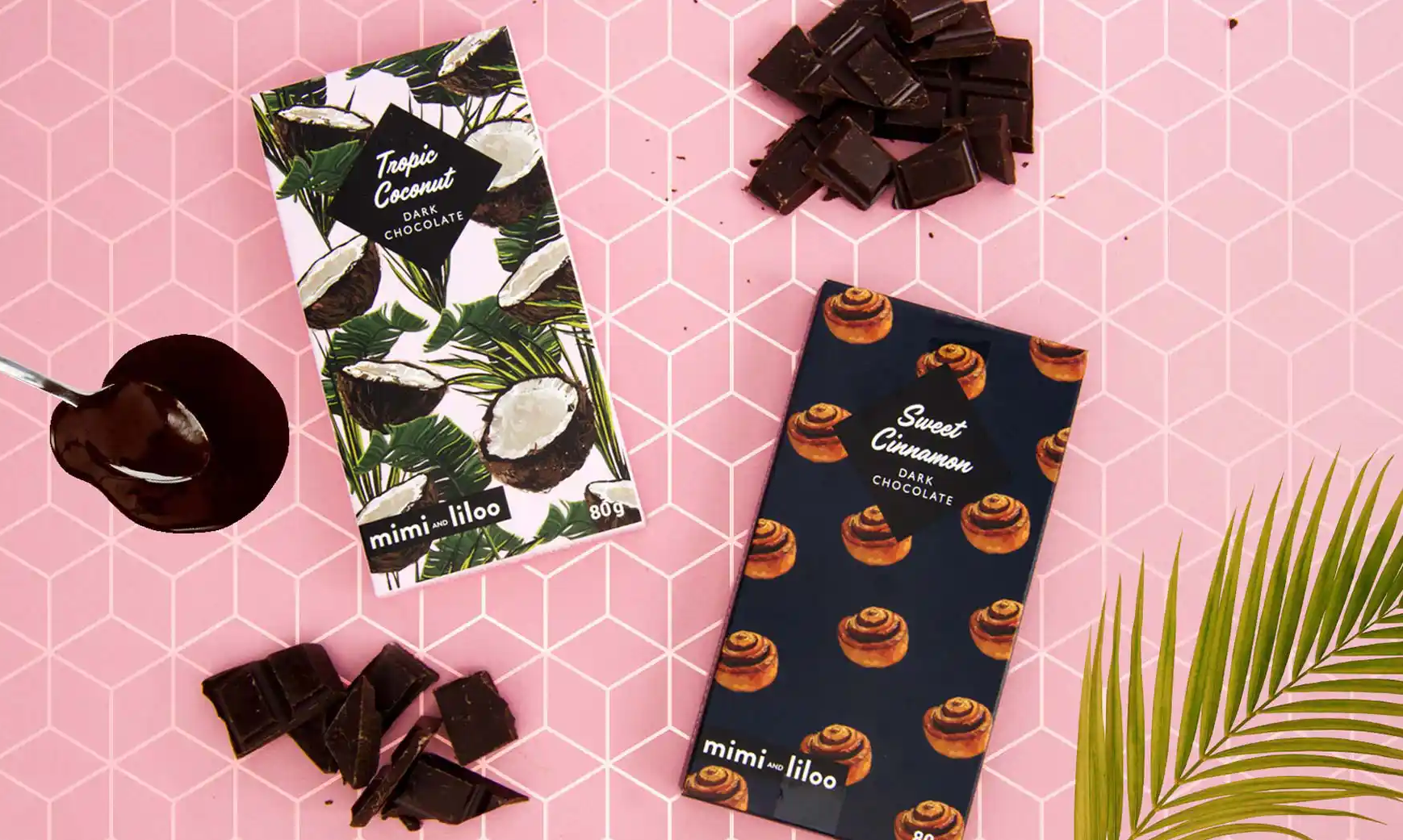 Looking to add a sweet surprise with your gift? View our Dabble & Drizzle or Mimi & Liloo brands for the best chocolate treats! Satisfy your chocolate craving with our Dabble & Drizzle chocolate truffles or elevate your chocolate game with our Mimi & Liloo chocolate bars that come in a variety of flavours: green tea white chocolate, maple crunch., milk chocolate sea salt, and milk chocolate crisped rice! Our chocolate gift baskets are a fantastic way to spoil friends, family, and co-workers with the impressive gift they deserve.
Buying a chocolate themed gift has never been easier. From boxes to gifts, you'll find incredible gift options for chocolate lovers of all sorts. A paradise of sweet chocolate confections—our chocolate gift baskets Canada include the perfect combination of heavenly, artisan created chocolates, many that are locally made in Ontario, Canada. Indulge that special chocolate lover in unique chocolate gifts they are sure to enjoy.
Here are our top chocolate gift boxes:
Heavenly Bites This beautiful gift features over a dozen of the most decadent assortment of milk and dark chocolates.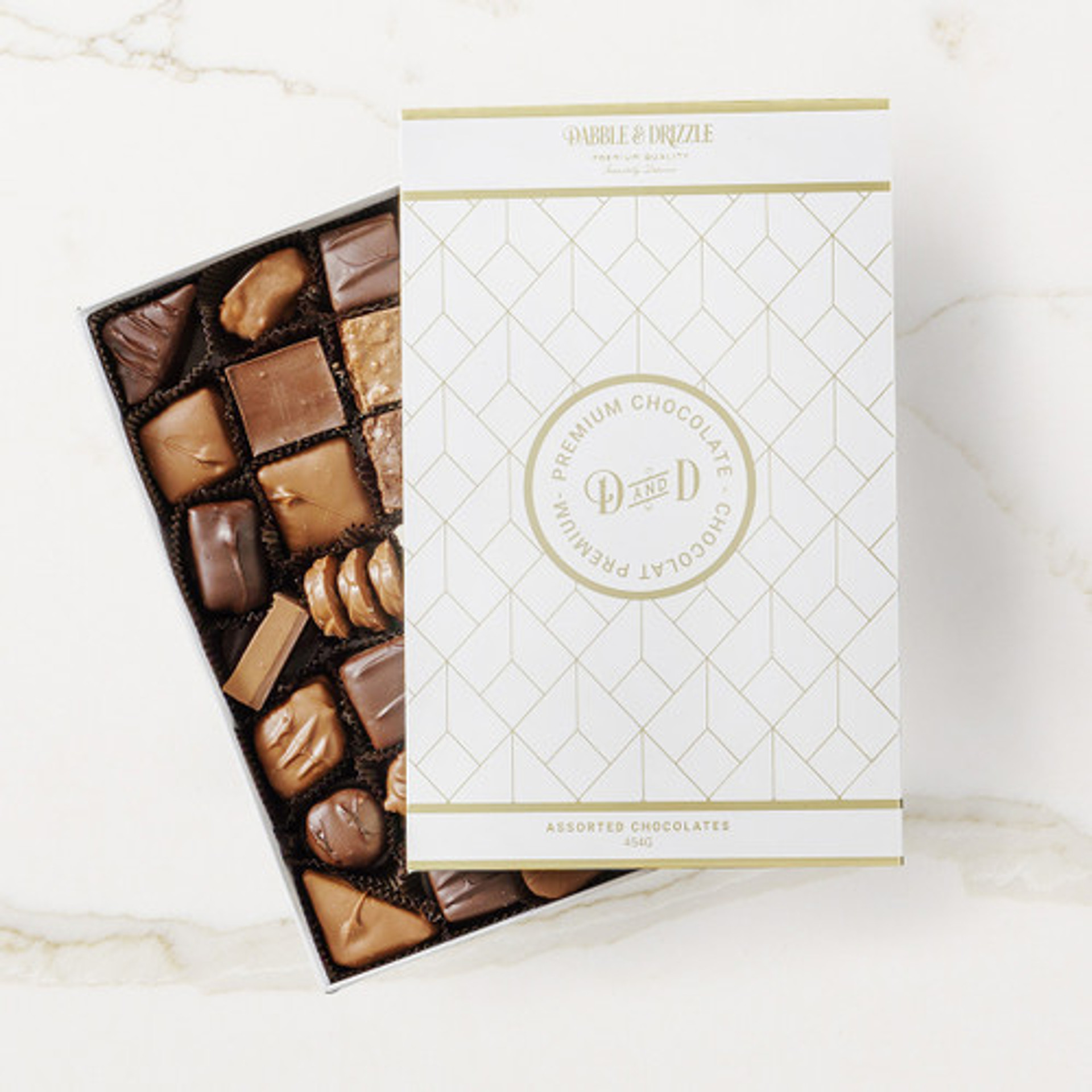 Our exclusive Dabble & Drizzle Heavenly Bites are handmade in Ontario and are perfectly rich and creamy, sure to satisfy all your cravings.
Sweet Treats Tray No matter what age you're gifting for, this tray is packed full of classic candies and chocolates that is sure to delight!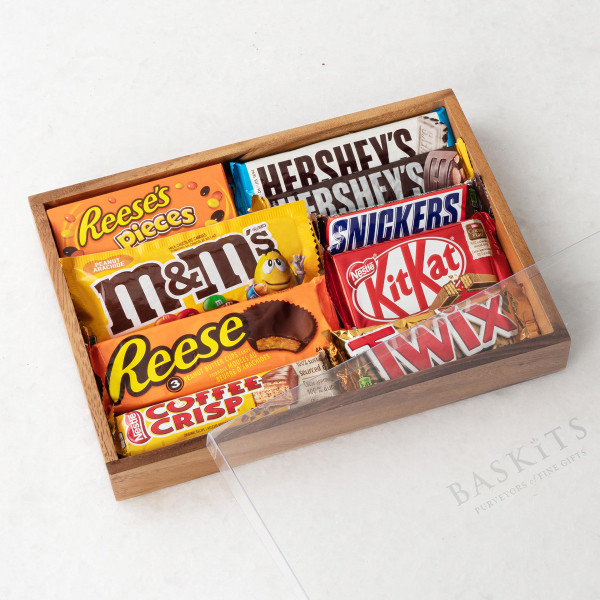 Packaged in a reusable wooden tray, we've selected all the favourites, including Reese's Pieces, Hershey's Cookies and Cream, and Snickers Chocolate. The perfect chocolate gift option for that special someone with a sweet tooth in your life!
Art of Chocolate This Art of Chocolate makes a fantastic gift for chocolate lovers.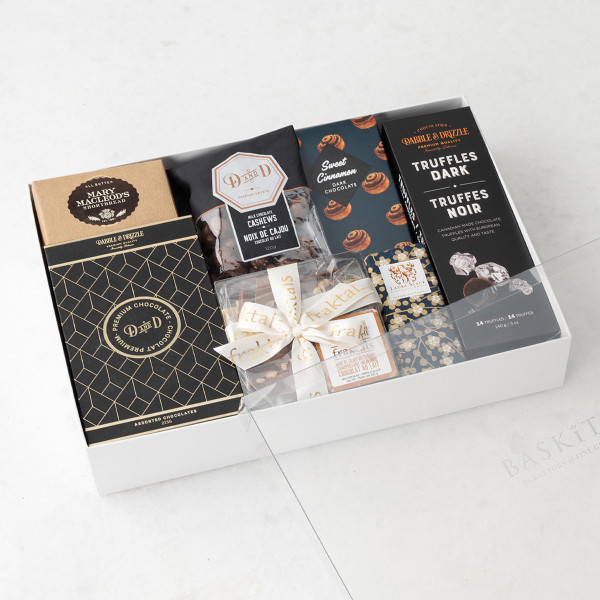 Some of the best Canadian chocolatiers are included in this sleek gift box. Chocolate-lovers will rejoice and love this wonderful giftbox!
There is something for every palette when it comes to chocolate, from a rich and creamy dark chocolate, gourmet chocolate boxes to the classic milk chocolate bars. Luxurious and indulgent, high-quality chocolate is the perfect gift for every celebration or holiday. You'll discover some of the top chocolate presents listed below that you can purchase online to give to friends and family or, of course, to indulge yourself (we won't judge!).
Choose from our delicious assortment of Chocolate gifts baskets perfect any occasion and have it delivered right to the door across Canada and the USA. You can be rest assured your chocolate gifts will only melt in their mouth, not in their basket.