You've found the one, got your ring, now all you need is one more thing!
Being a bride can be exhausting! But assembling your bridesmaids doesn't have to be. Ask that special person to be by your side on your wedding day, the Baskits way! We have curated the ultimate bridesmaid gift box that will make them say "I do" with items such as a Bridesmaid sash, a matching glass, rose, and more!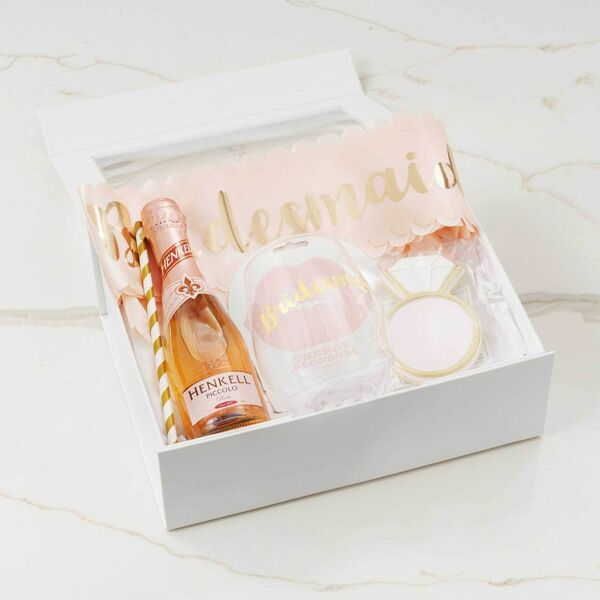 We are your leading purveyor of Bridesmaid gift baskets and gift boxes. Select gifts from our gourmet collection that are filled with decadent treats and sweets that are sure to impress. Be rest assured there are plenty gifts you can find that are just as spectacular if you are not at all artistic.
Uncertain about how to ask them? For creative ideas to ask your closest girls to be your bridesmaids, continue reading!
Send your bridesmaids a card!
Looking for an simple way to pop the question? Send your closest friends a card with a thoughtful message expressing how much you want them to be there on your special day. Include a personalized card with your bridesmaid gift or if you a crafty, create your own bridesmaid card!
Ask your girls to be your bridesmaid with self-care essentials!
Gift our beautiful Spa Essentials gift box!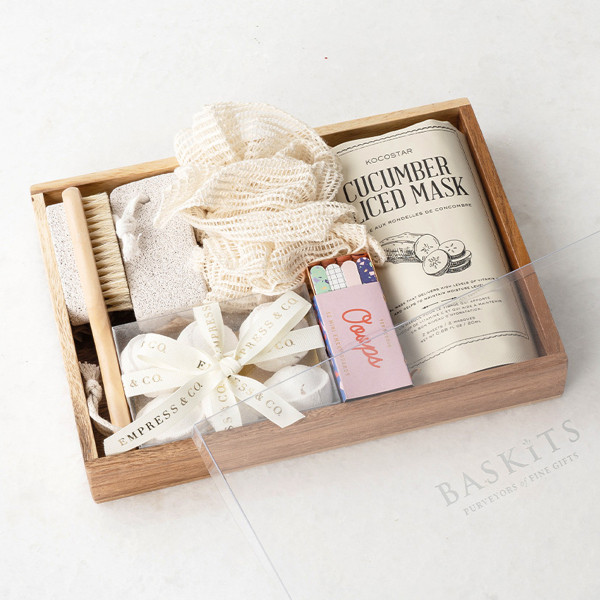 It is filled with quality self-care products that will have you and your bridesmaids relaxed from head to toe. Your bridesmaids will be at their best on your special day with self-care essentials like bath bombs, face masks, nail files and more.
Design your own bridesmaid box with the essentials such as our Empress & Co candle, a luxe bathrobe, a jade roller, Dot & Lil bath cube and more. Baskits has everything you need to create you ideal bridesmaid box
Have a girls night!
Bring all your future bridesmaids together for a Movie Night! Jam packed with goodies for a night of bridal party fun!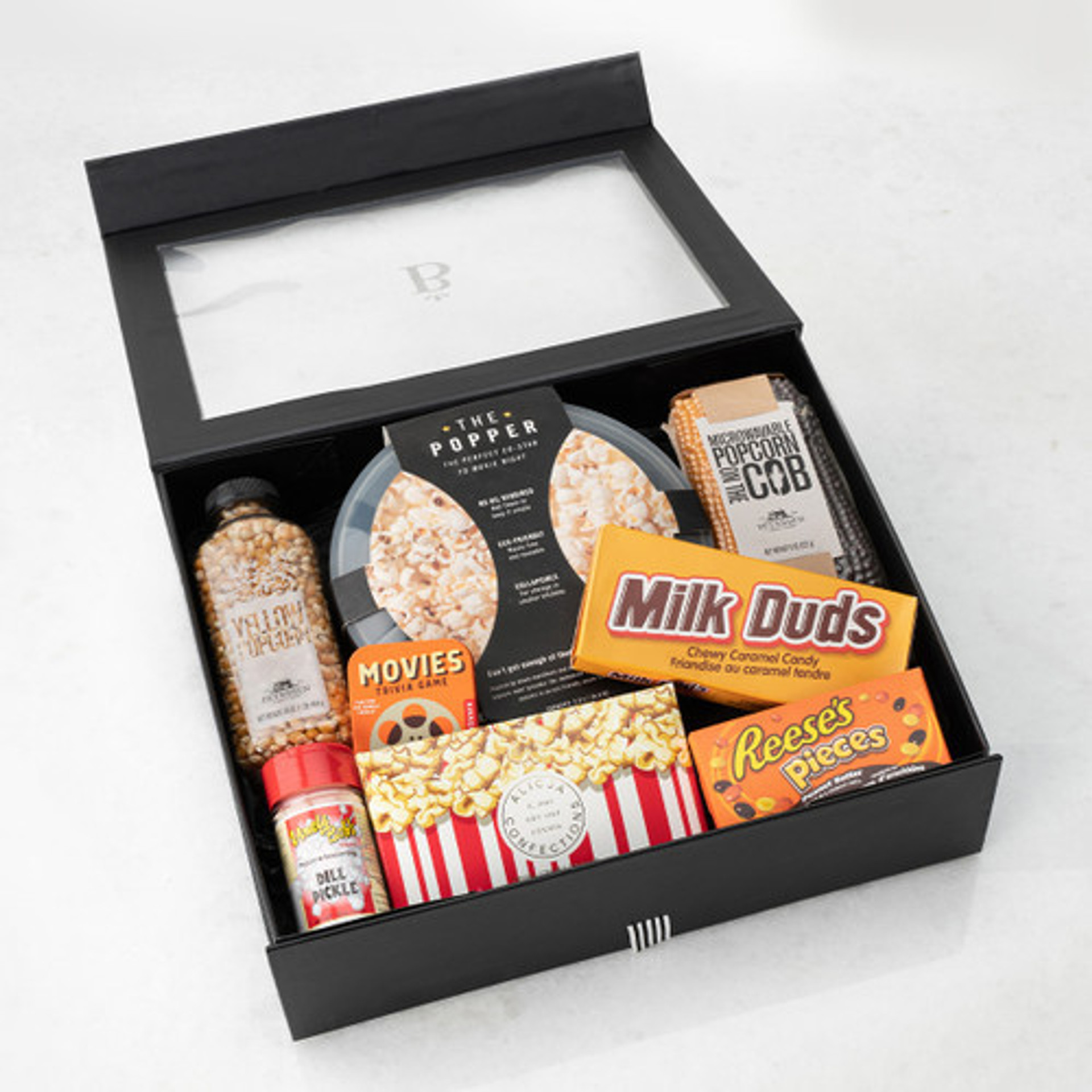 Featuring all the movie essentials from microwaveable corn on the cob to Movie Night Trivia and lots of sweets, this gift is sure to leave lasting memories and encourage bonding with your bridesmaids!
Have a girls' night out with a bottle of Rose! Our Celebrate Rosé gift box!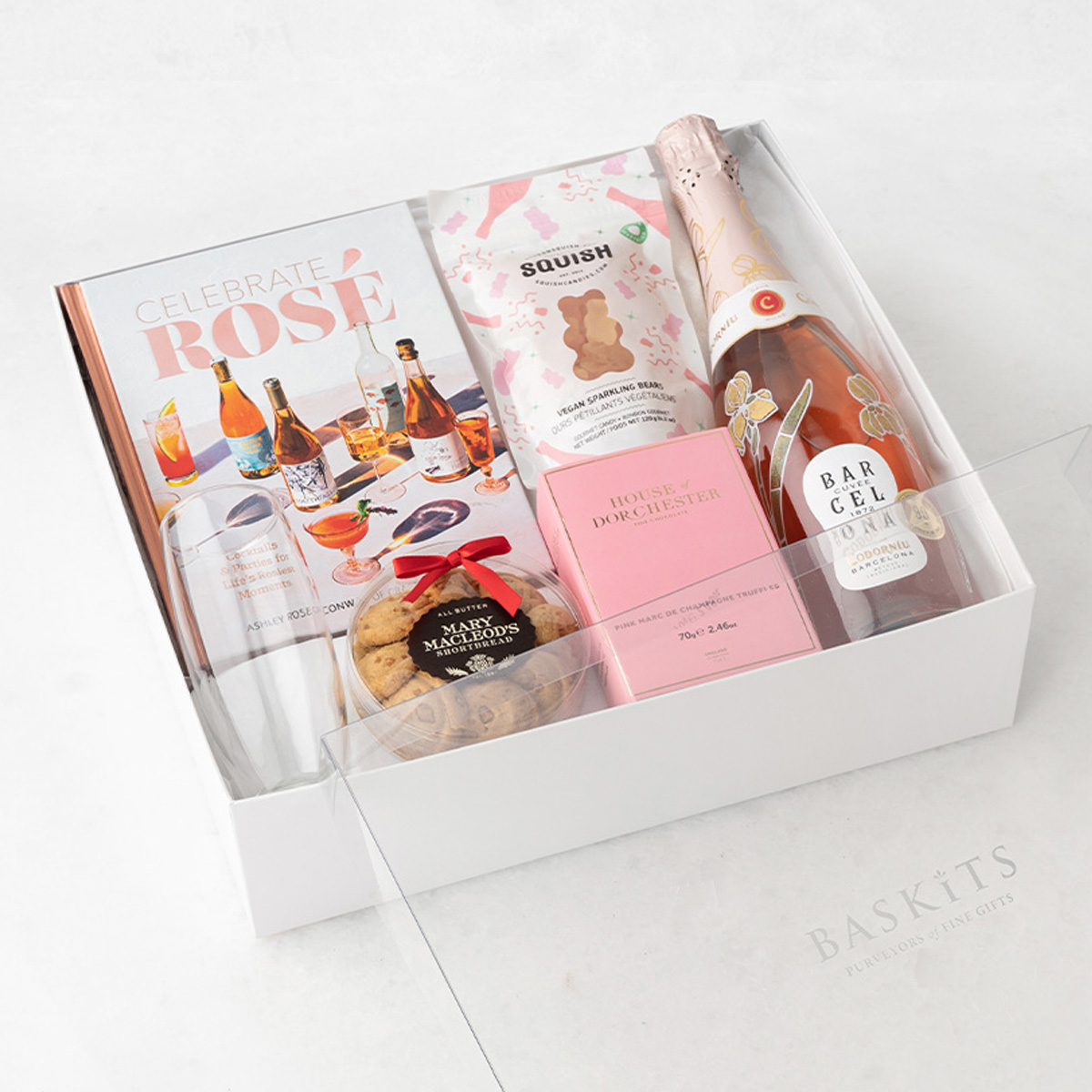 Featuring Squish Sparkling Gummies, Canada's Mary Macleod's Cookies, House of Dorchester Champagne Truffles, and more! Any pink sparking wine lovers dream!
Get Matching Bathrobes
Gift them matching luxurious bathrobes with their names embroidered on the front! This special keepsake gift will blow them away and will for sure have them saying "YES" while being cozy in their new robe.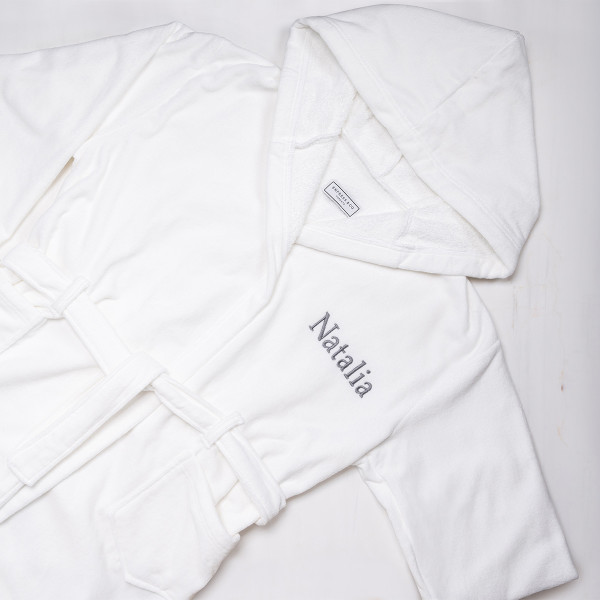 Personalize each robe for each bridesmaid to make them feel extra special and excited for the big day!
Thank them for their continued support with Sweet Treats
Say 'thank you' for their love and friendship with tea time sweets!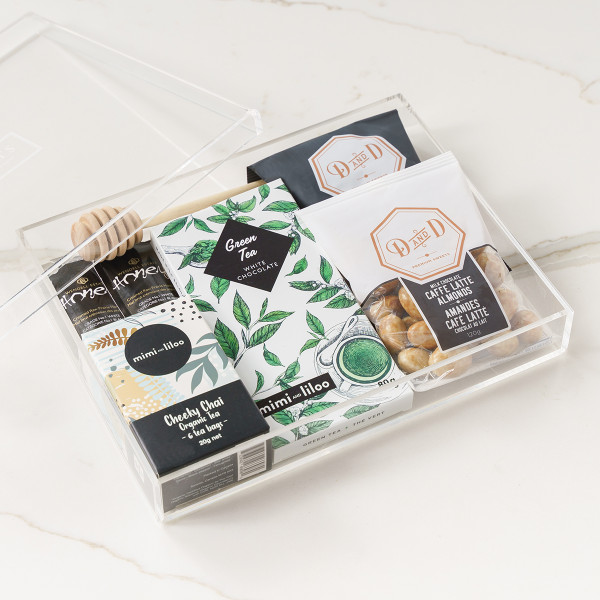 Gift Just Tea & Me which includes treats such has organic tea, creamy green tea white chocolate, café latte almonds, 100% natural honey and more, all presented in an elegant gift box.
Our premium Heavenly Bites chocolate gift box features over two dozen of the most decadent assortment of chocolates and makes a great gift to show your love and appreciation! Because who doesn't love chocolate?!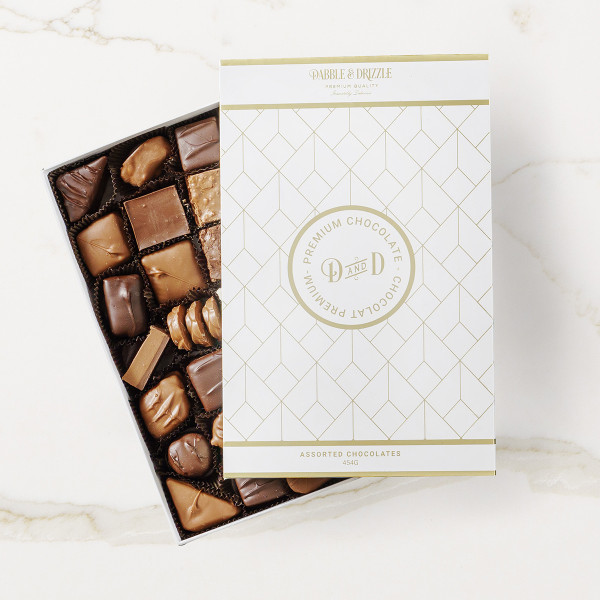 Handmade in Ontario, our exclusive Dabble & Drizzle Heavenly Bites are perfectly rich and creamy, sure to satisfy anyone who receives them.
Proposing to your bridal party members can be a creative way to ensure you have the most important people by your side on that special day. Whether your bridesmaids are near or far, Baskits makes it easy to deliver gift baskets across Canada and USA and you can relax knowing you have selected a gift service company that won't quit until you are satisfied. You can easily shop for gifts online, and have them shipped directly to the recipient.