The arrival of a little one is a joyous occasion for the whole family. Welcome home baby to the world with unique baby gifts and gift baskets! Send your congratulations and share in the joy with perfectly handcrafted newborn baby gift baskets that will surprise and delight new or expecting parents!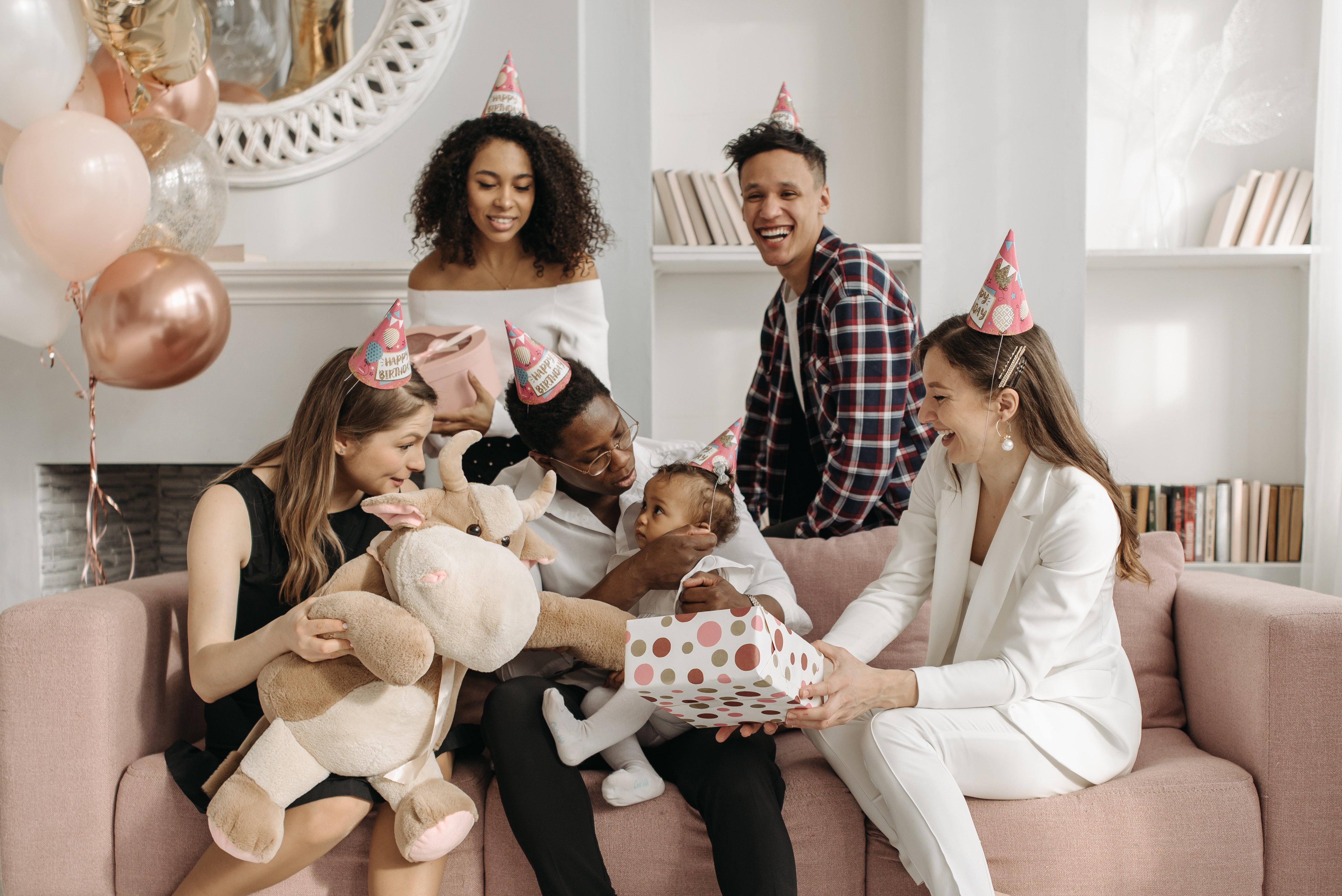 Sending a thoughtful card is a great way to congratulate the new parents on their joyous occasion of welcoming a child into the world. Need some ideas on what to include in a card for the new parents? We have compiled a list of a few great suggestions.
Congratulations on your new bundle of joy!
Wishing you and your family health and happiness during this special time
Welcome to the world baby "insert name of baby"!
These kind wishes can make parents feel special for bringing their child into the world. Sending them a gift along with your note can also make them feel celebrated. A treat for the eyes as well as for baby and new parents will love the thoughtful gesture. Make them smile with essentials new parents will need!
Baby Swaddles
Gifting a swaddle is an essential gift for new parents for their newborn! Swaddling is a useful method for calming babies and promoting sleep when done properly. These tiny blankets can help sooth babies while they sleep. Our delicate Jake and Jill 100% cotton muslin swaddles are the warmest gift to show you care.
Defining cuteness overload, this swaddle is made with 100% lightweight cotton muslin to ensure the gentlest touch for every bundle of joy. *Available in a white tree pattern and pink florals
Baby Shoes
Gift the newborn their very first pair of shoes! Our Jake and Jill shoes are too cute and make great additions to their wardrobe. Choose between the sweetest little ballerina shoes or cute and sporty high top running shoes.
They are designed to be durable and lightweight, perfect for style and function to help babies as they take their first steps.
Baby Wash and Baby Lotion Set
When gifting lotions and body washes for the newborn ,you want to ensure the ingredients are safe and gentle on baby's skin. Sending best wishes to new baby for their first bath time with a body wash and lotion set!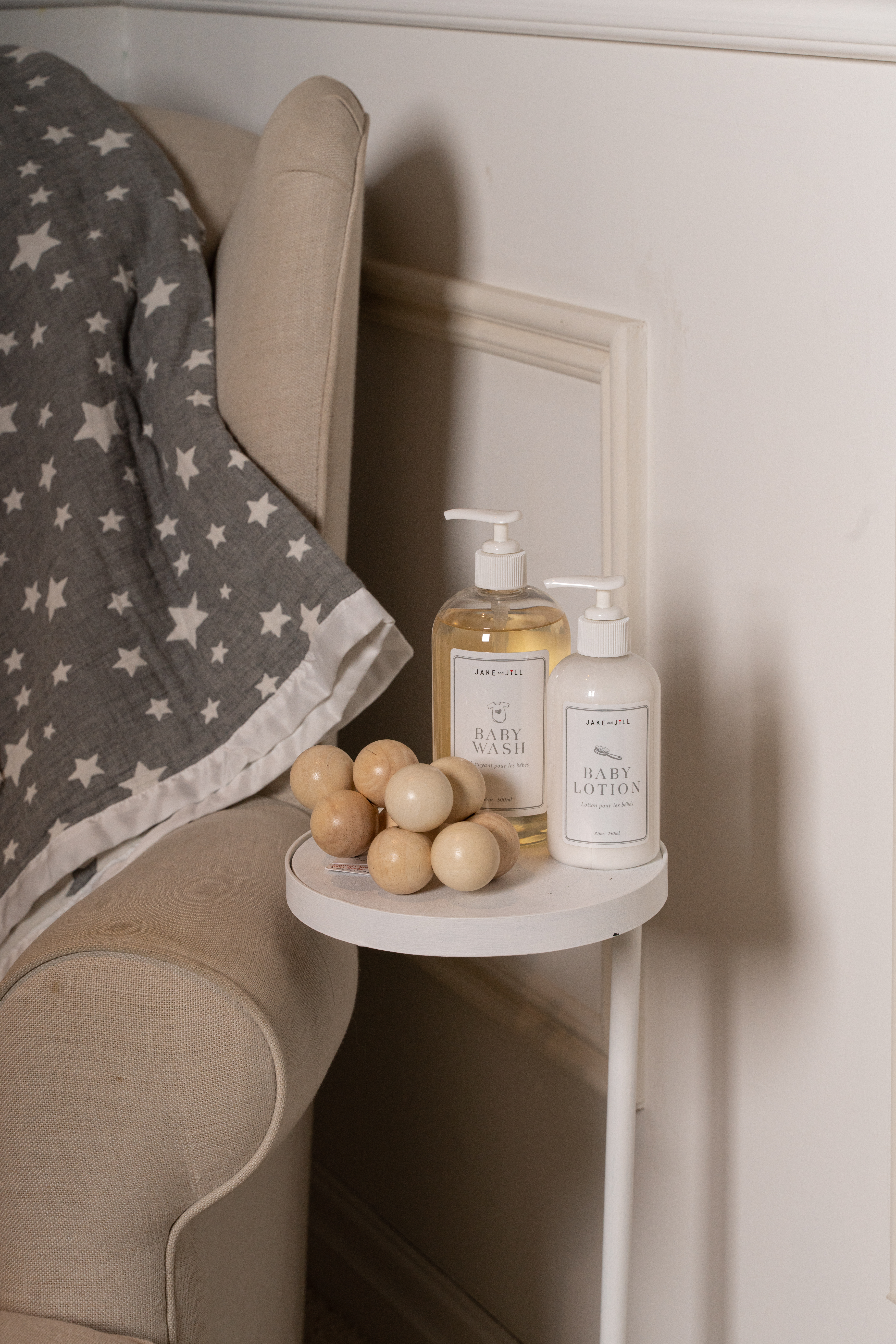 This all-natural, lightly scented wash by Jake and Jill is not only incredibly gentle, but effective in ensuring baby comes out squeaky clean and smelling fresh after bath time. Pair the body wash with an all-natural, lightly scented lotion that is soft, gentle, and effective for keeping your little one's skin baby soft and moisturized.
Welcome Home Baby with High Quality Baby Gifts
Make them smile, and be happy when they receive our beautiful Gift Baskets for Baby. The arrival of a little one is a joyous occasion for the whole family. There's no better way to help celebrate the birth of a new baby then with our collection of premium baby gift baskets.
Pipsqueak: Send your congratulations and best wishes for the new baby with the Pipsqueak Gift Basket.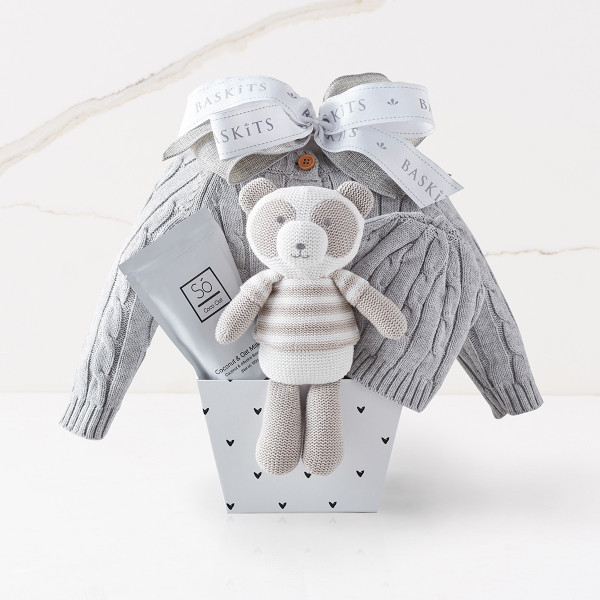 Featuring our exclusive Jake and Jill cable knit sweater with a matching hat. Wrap baby up in this soft, 100% cotton button up cable-knit cardigan and toque set that will keep baby warm. (Available in pink, blue and grey)
Bundle of Joy: Celebrate the newest little arrival with a gift thoughtfully curated just for them!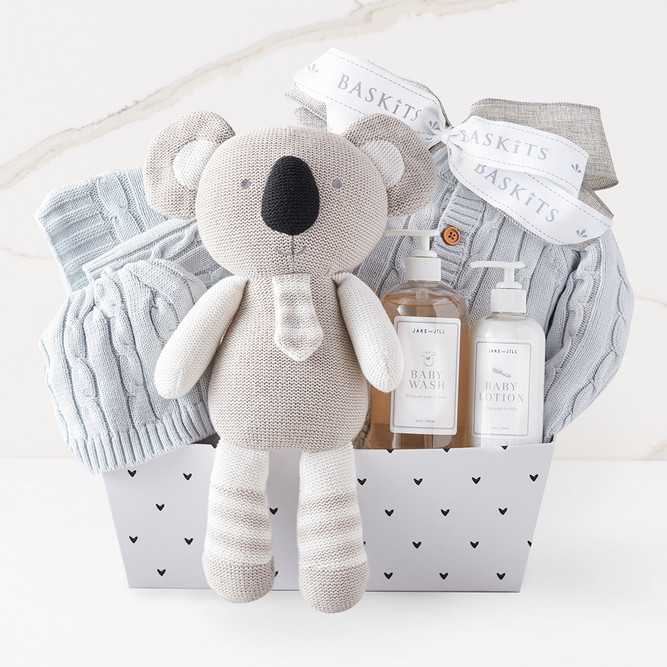 Bundle of Joy is perfect for celebrating all of the cuddles to come and is available in pink, blue and grey.
Bubbles: Help make bath time even more fun! The Bubbles giftbox makes the perfect unique gift for a little one and to welcome home baby.
Included is the sweetest and softest personalized hooded bathrobe to wrap baby up for snuggles after bath time. A wonderful giftset for a baby shower, new baby gift and more. Personalize the robe to make this an extra special keepsake baby gift.
Our baby gift baskets are designed to fit any budget, so you can afford to spoil the new parents with everything they need or desire for their new baby. Celebrate your loved one's new baby with a premium gift basket that is sure to impress. Shop Baskits.com for impressive gifts to send your best wishes and to welcome home baby.