Thank your teachers for the amazing job they are doing with Baskits! We are your leading purveyor of Teacher gift baskets and gift boxes. Shop our gourmet collections featuring their favourite treats such as coffee, cookies, and chocolates! Sending Teacher gifts has never been easier, and you can rest knowing that your gift will be enjoyed as soon as they hit the doorstep.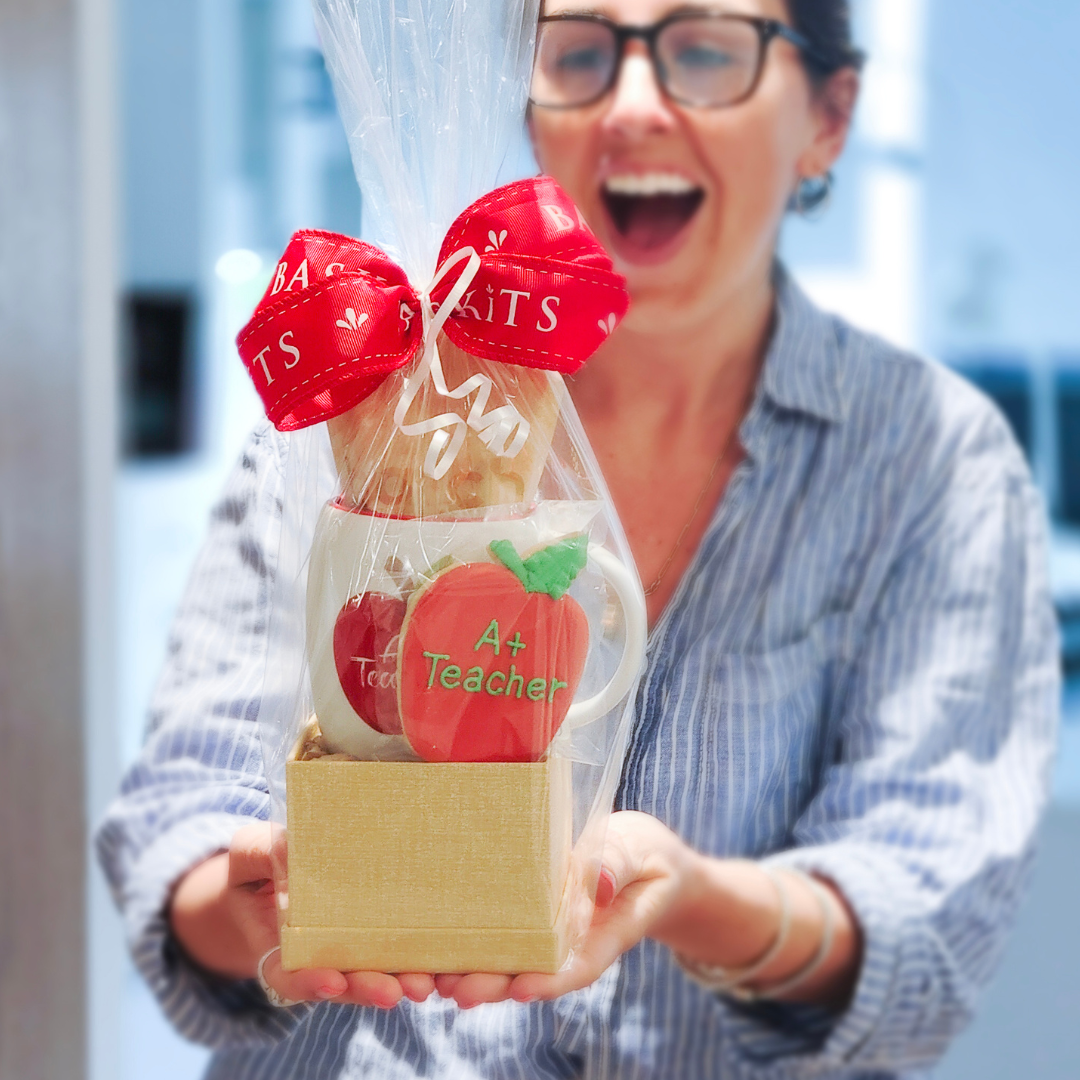 Teacher's give care, education, and spend the majority of their time with your children. A good teacher holds a hand, opens the heart, and strengthens the mind. They get to know your child's ways of thinking and point of view while nurturing their perspective. They give them the proper tools and skills they need for more than 40 hours a week. They deserve a little more appreciation because sometimes it goes unnoticed. Thank them for all they've done during the school year with a gift basket or gift box they are sure to love, that will make them feel appreciated.
Need gift basket ideas for teachers? Whether its a daycare teacher gift basket or professor thank you gift, Baskits has you covered! We are experts in teacher gift baskets.
Our spa gifts are exactly what a teacher needs on a long weekend or holiday break. Filled with aromatic products meant to soothe the mind and body, your child's teacher can recharge and relax after a long week. Or send a gourmet gift basket to indulge in at home or to keep in their desks and enjoy during the day. Overflowing with delectable goodies, these gift baskets are sure to please! You'll get an "A" for "Awesome" from your favorite instructor!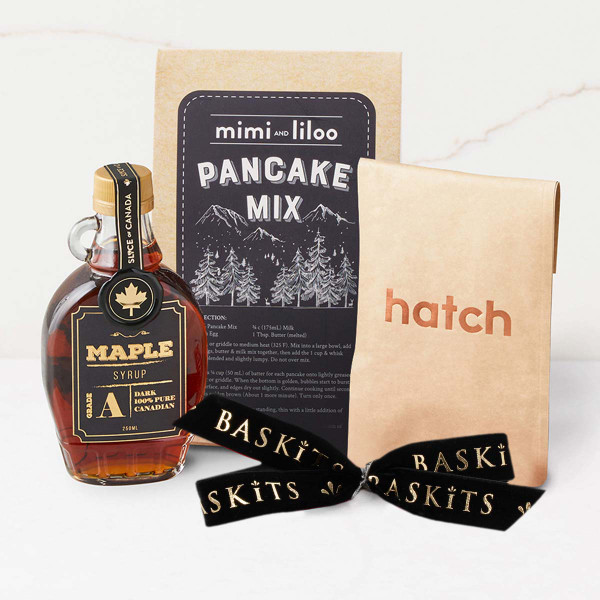 With our Canadian Breakfast gift, teacher's can rise and shine to the sweet smell of small-batch coffee from Hatch, and enjoy the most delicious pancakes during their summer break.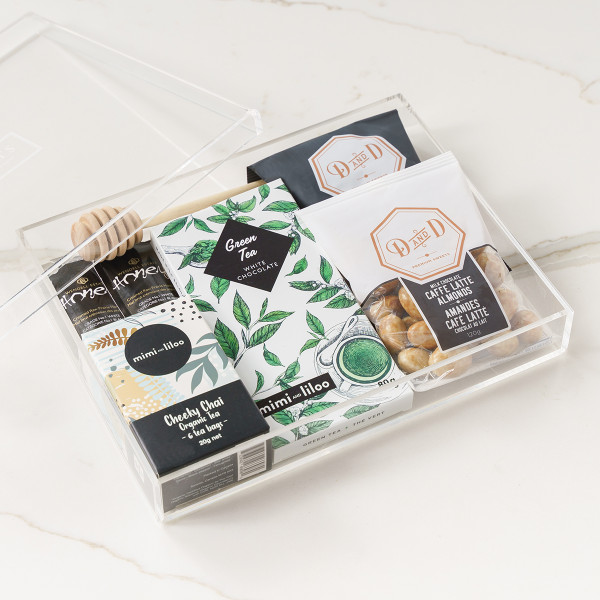 Inspire a moment of warmth and relaxation with this beautifully designed tea and treats giftbox. Featuring tea-time sweets like Café Latte Chocolate Almonds, Green Tea White Chocolate and Milk Chocolate Cashews and cheeky chai tea.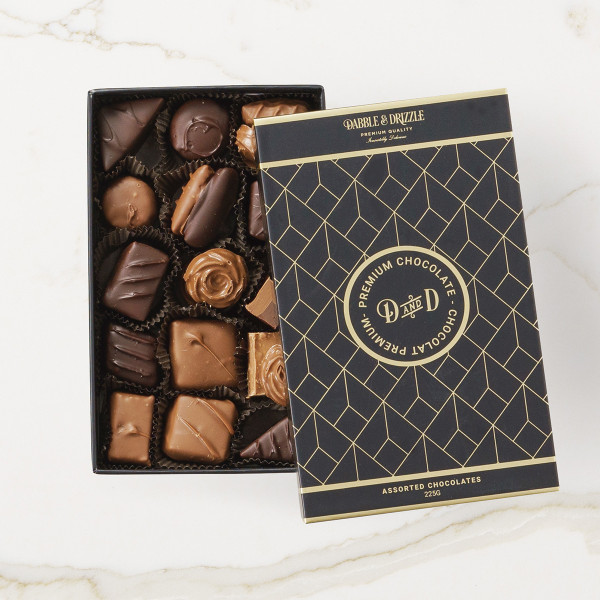 Need an affordable thank you gift for teachers? Gift our Heavenly Bites! In two different sizes, these boxes are sure to please any chocolate-lover. The perfect little gift to show your appreciation, while still sharing creamy deliciousness.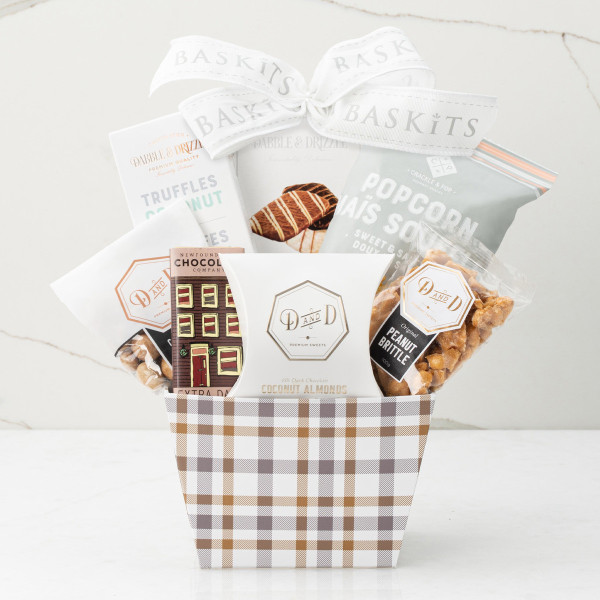 Teachers will love this array of delicious and shareable gourmet treats. Richmond features Dabble & Drizzle's mouth-watering Coconut Chocolate Truffles, Cafe Latte Almonds, Original Peanut Brittle and more.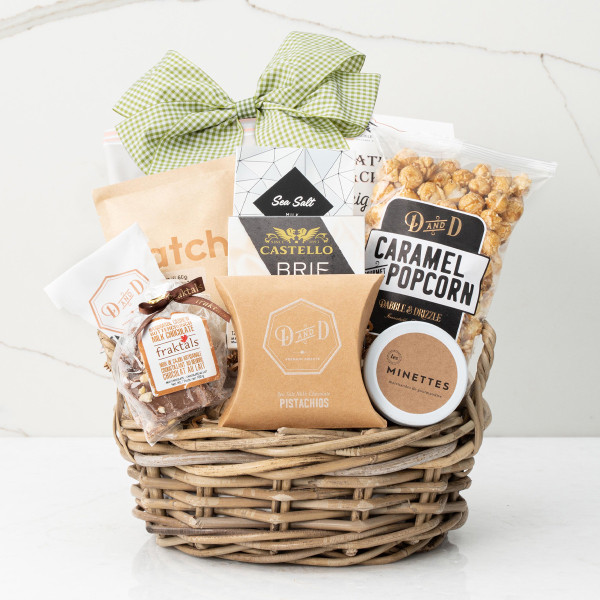 Offering a combination of timeless favourites, Avenue gift basket is a great choice combining sweet and savory treats. Featuring Castello Rosenberg Brie Cheese crafted in Denmark, Canadian Fraktals' handmade Milk Chocolate Buttercrunch and delicious products from our in house brands. This is a wonderful gift to thank teacher's for all their hard work!
Self-Care & Faux Flower Gifts for Teachers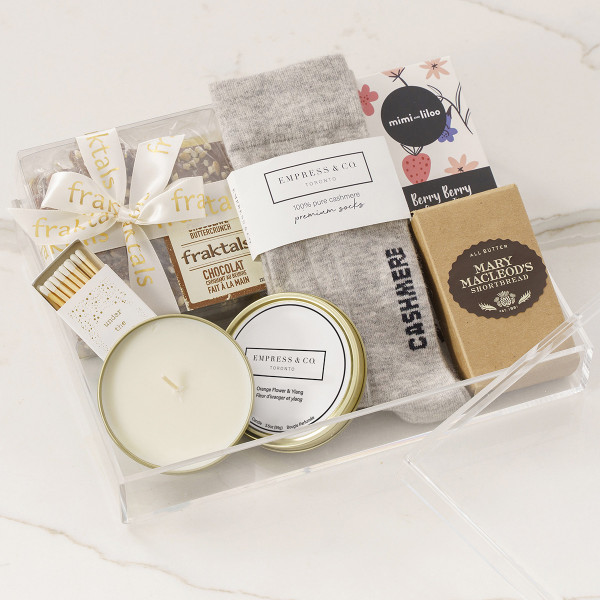 Simply the Best is filled with the best product for a day of rest and relaxation! Featuring Cashmere socks, mouth-watering Mary Macleod's Shortbread cookies, Organic Tea and more. A show stopper thank you gift for Teachers!
Our faux arrangement, Rosa, is a striking Tamora rose in dual stages of bloom and the true essence of all things strong, bold and beautiful. This arrangement makes the perfect thank you gift for teachers and will look stunning on their desk.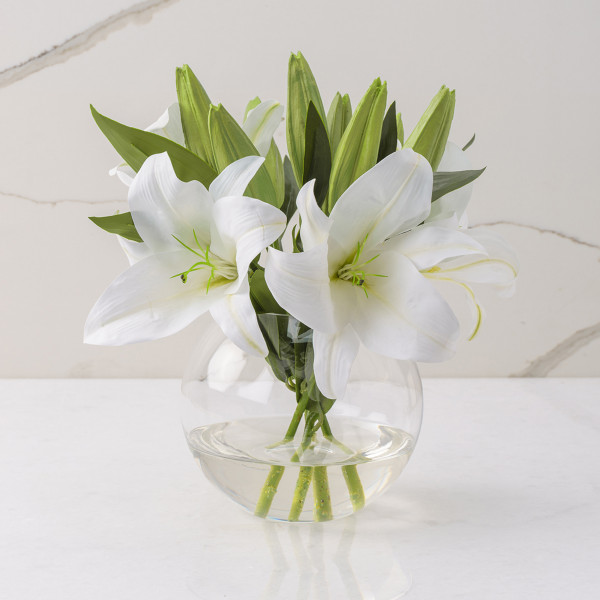 A beautiful array of Casablanca Lilies in a stunning Fish Bowl Vase, Jacinda is a showstopper and makes the perfect addition to the home or classroom space.
Our pre-made gift baskets and gift boxes are just what you are looking for from our current Teacher gift basket collection. Gift your teacher one of our premium coffee gift baskets that are perfectly paired with indulgent snacks and sweets to make their coffee break feel like a treat. Our collection of unique Teacher gifts includes coffee, treats, tea and more!