Say 'Happy Birthday' and celebrate a momentous occasion with a gift from Baskits
If you're searching for a bit more unique or extravagant ideas to throw kids' birthday parties, keep reading! As parents, celebrating the birth of our children can be super exciting! For children, a birthday celebration is even more exciting than other holidays throughout the year. On this one day each year, most parents celebrate their kid's birthday and the child who made them parents or added to their family by throwing a party for them.
We believe that making sure the birthday child has a memorable time with their friends is the most crucial consideration when preparing a birthday party for your child. They'll remember that for years to come and it will make them feel unique. Birthday celebrations can be focused on the joint activities that the children will undertake. The activities they plan to do include playing games and making crafts.
Create fun birthday party invitations for the kids!
Digital invitations is the most popular way to send out invitations but creating your own can be a fun way to get your kids excited about their upcoming party! They can be as creative as they want and can personalize each invitation for their friends.
Choose a theme for the party!
Choosing a theme for the birthday can be a great way to create a fun and unique birthday. Think about your kid's favourite theme, movie, or activity and find decorations to match! The kids can even dress up as the theme!
Consider giving out party favours!
At the end of a birthday, it is always exciting for the kids to come home with a party favour or a loot bag filled with fun items they will love. These can be as simple as including some sweets, little toys, stickers, pencils and more. Throwing a kid's birthday does not need to be expensive - coming up with affordable party favours can be easy!
Want some birthday gift ideas for kids?! Our Box of Jokes is full of great surprises sure to be a delight at kids' birthday parties.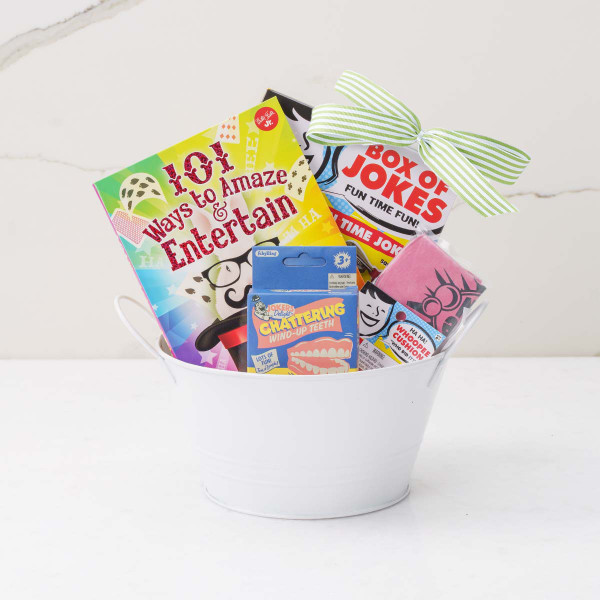 Plus, the Sweet Treats Tray or Happy Birthday Gift Box are also great options to celebrate any kid on your list! We have it all to make your birthday shopping a piece of cake!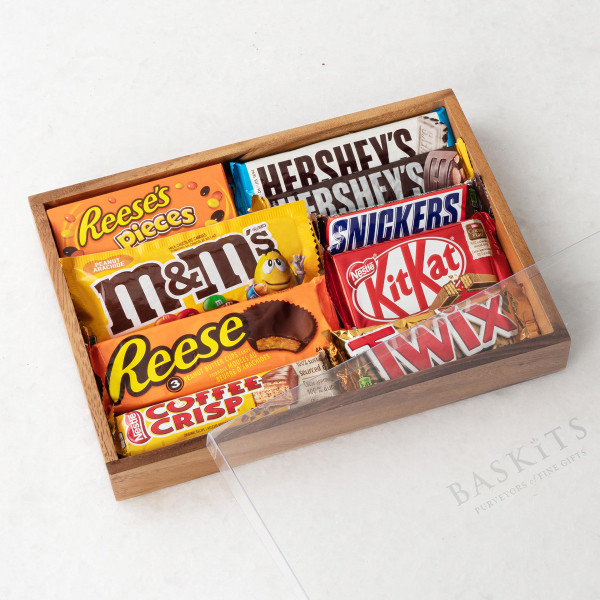 Searching for the perfect birthday gifts can be hard which is why we have created the perfect line of Birthday gifts! Thoughtfully curated premium quality Birthday gifts from the #1, award-winning Birthday gift basket company. Birthday Shopping Online made simple, for all your birthday gifting needs. We are your leading source for impressive gifts for Birthdays. With Birthday gift delivery options, gifting birthday gifts, Birthday gift boxes and Birthday gift baskets, is simplified! The best Birthday gifts Delivered Across Canada & USA.
To find the best gifts for kids birthday parties, visit us at Baskits.com!