Holidays can be a stressful time to decide on the perfect gift to send or choose. With so many options and gifts to choose, finding the right gift can be overwhelming. That where Baskits' can help. Our delectable selection of holiday gift baskets and gift options are sure to impress everyone on your list. Quick and simple holiday gift options delivered to their door.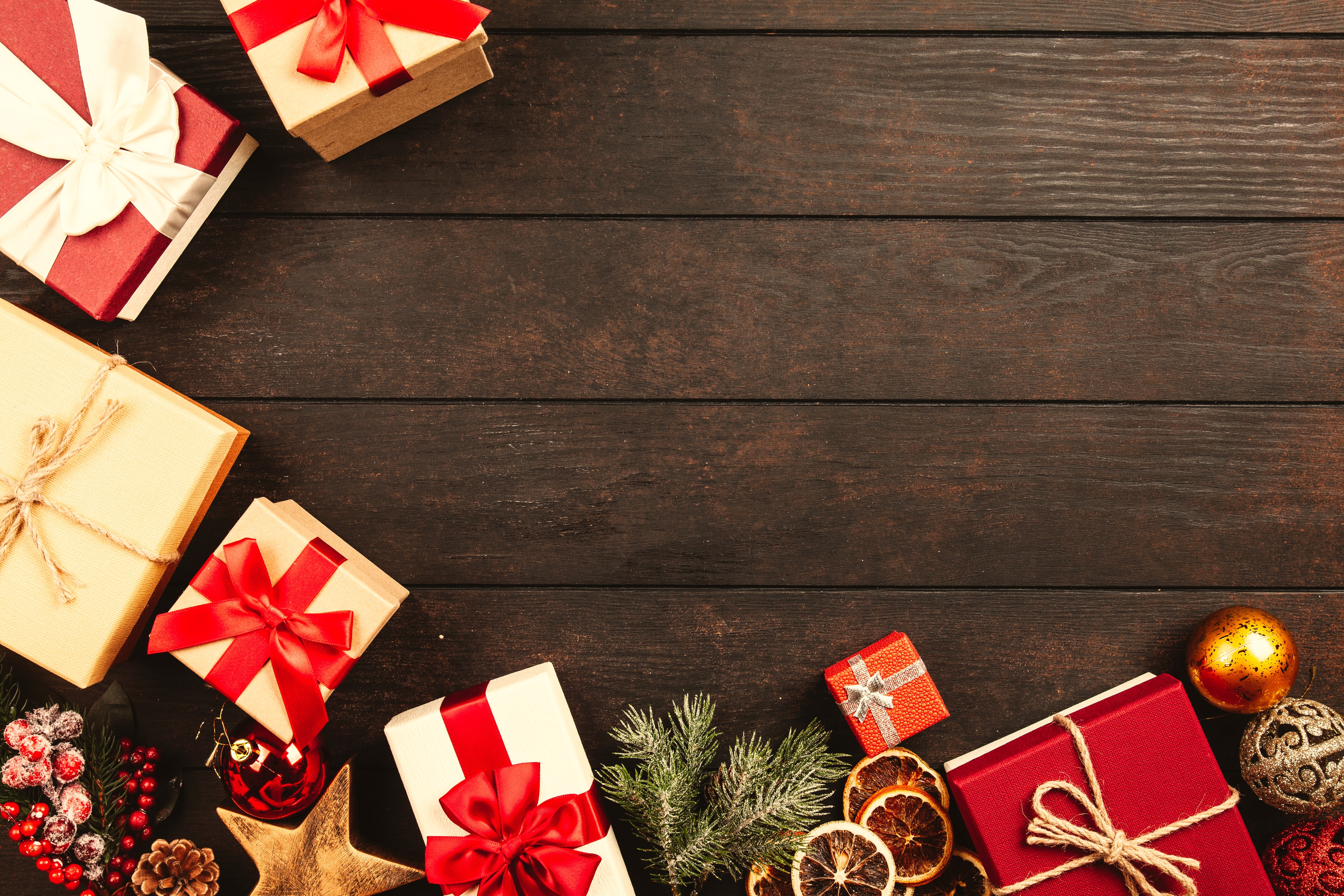 Holiday Gift Baskets
We have a holiday gift basket that's right for any time of year. Count on us for marvelous seasonal gifts and holiday gift baskets. Gift basket delivery is one of the things we pride ourselves on. We offer delivery on time and in perfect condition, without fail for any holiday or occasion. In fact, at Baskits, we strive for perfection every step of the way. Our holiday gift baskets and seasonal gifts are crafted right here in Toronto, Canada.
Seasonal Gifts & Gift Baskets
Our expert designers work hard all year to bring you the best seasonal gifts and gift baskets, each season brings new and delicious seasonal gifts and gift baskets. Our seasonal gift baskets include only the finest ingredients and only the most decadent goodies are included in our gourmet seasonal gift baskets. Throughout the year, many occasions call for food gift baskets. Whether you are celebrating Thanksgiving, Hanukkah, Christmas or any other special holiday or event, seasonal gifts are always appropriate. Our founders started out delivering mail order holiday gift baskets, and we're still at it today—delivering seasonal delight along the way.
What do you say in a gift basket for the holidays message?
A holiday gift basket message should come straight from your heart. Remember, a gift basket is already a wonderful thought, but signing the card with a heartfelt and warm note can make the holiday this season even better. When writing your note, you can try something like these examples, "Warmest wishes this holiday season. With love." or "Enjoy this holiday gift basket - sending love!" Holiday gift baskets are a great way to let someone know you are thinking of them and show them you care this season, near or far.
How popular are gift baskets for holidays?
Holiday gift baskets are always a crowd pleaser for loved ones. Some family and friends may not be able to make it physically during the holidays, so sending a holiday gift basket filled with goodies of love will still show everyone you care and are thinking of them during this time of year. Holiday gift baskets are a heartfelt and warm gift to send, and with our assortment of gifts, you're sure to find the perfect basket for anyone on your list!
What should a holiday gift basket contain?
Holiday gift baskets often have a mix of festive treats such as wine, chocolates, cookies and candies. They can be holiday themed, or one of our signature deluxe gift baskets filled with delicious artisan delights. There are no rules for a holiday gift basket, the more scrumptious the gift basket, the merrier! It's a great personalized gift to give those you love.
Here are our top Holiday Gift Baskets:
Heavenly Bites M: This beautiful gift features over two dozen of the most decadent assorted milk and dark chocolates. Handmade in Ontario, Heavenly Bites are perfectly rich and creamy, sure to satisfy all your cravings.
Mary Macleod's 9" Round: A holiday favourite perfect for sharing! An elegant assortment of mouth watering shortbread cookies from Toronto's own Mary Macleod's. Also available in a decorative glass jar!
Tartan M: This classic and festive arrangement is the perfect gift for offices or large groups. Filled with artisanal holiday treats such as milk chocolate buttercrunch, maple crunch shortbread and many other gourmet indulgences that are sure to be enjoyed over the holidays.
We make your holiday gift baskets extra sweet. A chocolate gift basket, that is to say, a seasonal gift basket brimming with chocolate delights from Baskits, makes a memorable gift for anyone with a sweet tooth. Our Art of Chocolate gift is the perfect chocolate holiday gift including products from some of the best Canadian chocolatiers.
Kosher XL: A gorgeous assortment of some of the finest kosher snacks available! This 100% certified Kosher gift basket is overflowing with an exclusive selection of premium treats sure to be a crowd pleaser. With such a beautiful selection of premium quality treats, this holiday gift basket makes a great Hanukkah gift!
Thoughtfully curated premium quality Holiday gifts from the #1, award-winning Holiday gift basket company. Holiday Shopping Online made simple, for all your last-minute online Holiday gifts. We are your leading source for impressive gifts for Holidays. With Holiday gift delivery options, gifting Holiday basket, Holiday gift boxes and Holiday gift baskets, is simplified! The best Holiday gifts Delivered Across Canada & USA.