Baskits is always searching for the very best products for our customers, which is why we were thrilled to discover A Couple of Squares cookie company, true leaders when it comes to decorated cookies!
Founded in 1997 in a basement, good friends Mary Bradshaw and Bernadette Erb combined a few pounds of flour, sugar and butter, and began baking their way to the top. Since then, they have grown out of their basement bakery and into a 9000 square foot facility, evolving from simple squares to sugar cookies, hand-iced creations and more. What sets these baking experts apart is their use of the freshest ingredients and sincere love for what they do. Not to mention they're awfully good at it too!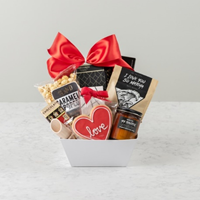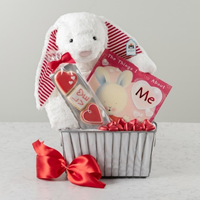 Their fun and lovable cookie creations make the perfect additions to our Valentine's Day gift baskits. You can find A Couple of Squares in both our My Valentine gift baskit (above left) and Somebunny Loves You gift baskit (above right).
Visit Baskits.com to shop these great gifts for your Valentine!