Yesterday morning, September 27th, the Baskits Inc. team, along with Vive Social, hosted a media event for the launch of Baskits' #ThinkPink campaign in support of breast cancer research and the Canadian Cancer Society.
The event took place at Cafe Cancan, the most beautiful little french style bistro located in downtown Toronto, and was attended by many incredible women in media. Throughout the course of the morning our President, Robin Kovitz shared her journey from investment banker to business owner, her dedication to supporting countless organizations throughout the years and the importance of women supporting women. Her inspirational talk sparked laughter and enthusiastic conversations that would fill the remainder of the morning.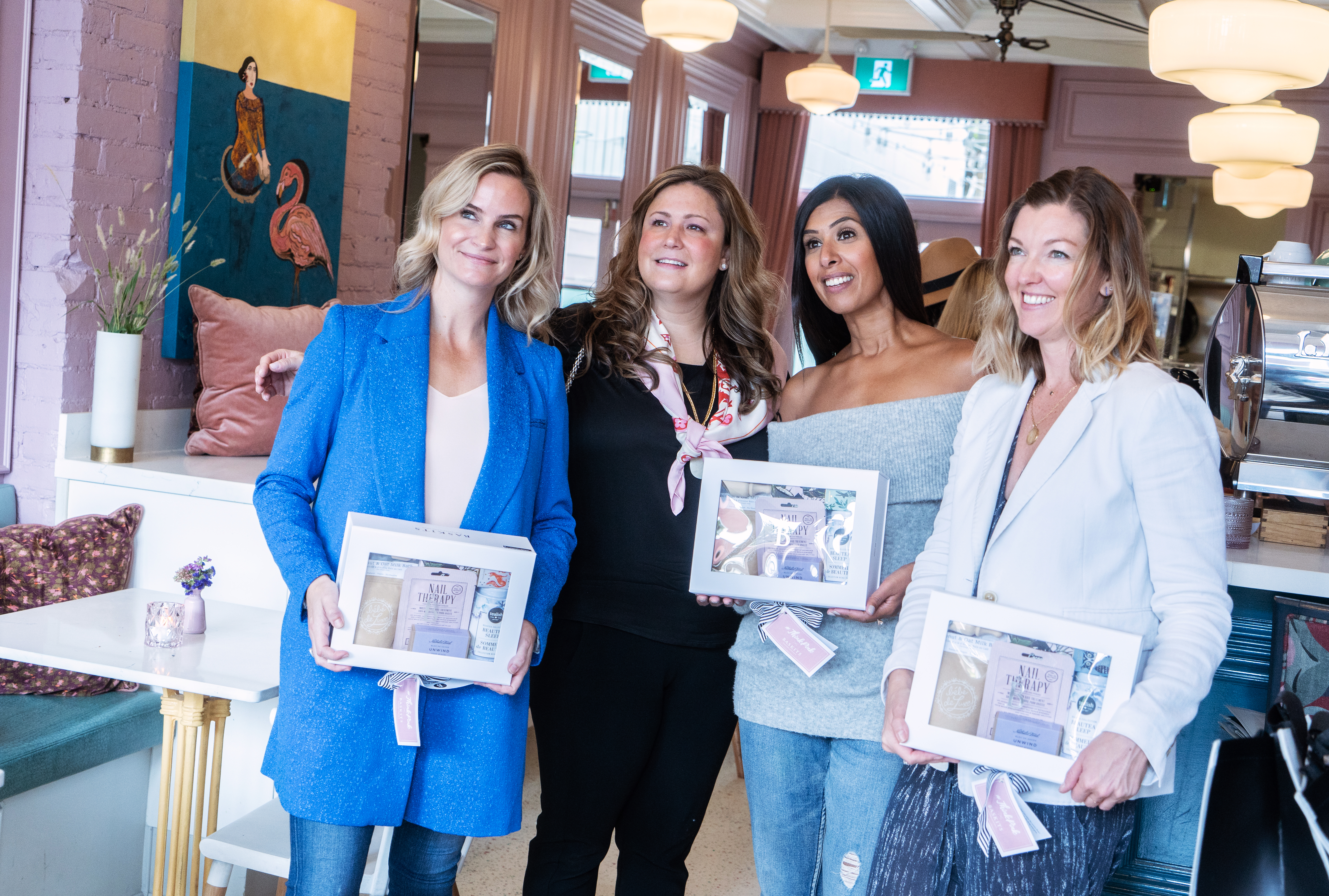 As the event came to a close, all attendees went home with not only new budding friendships, but with a beautiful gift called Unwind from Baskits new collection launching October 5th. This gift basket features top of the line products that are focused on self love and care.
For the entire month of October, and Breast Cancer Awareness month, 20% of every Unwind gift basket sold will go to the Canadian Cancer Society in honor of breast cancer research. So the next time you're looking for the perfect gift for her, chose the gift that gives back.