It's National Siblings Day! Sibling love, as many of us know, comes and goes! From best friends one day to rivals the next, our siblings are our biggest competitors, our biggest motivators, but they also helped shape us to who we are today. A new baby's arrival is a joyous time for a family, but it may also be difficult for older siblings. Realizing they have to share their parents with a new baby, an older sibling's world is going to change forever! Which is why it is still important to make them feel special when the new addition is being lavished with all that new baby attention! Celebrate the exciting role of the big sibling with our sibling gift collection!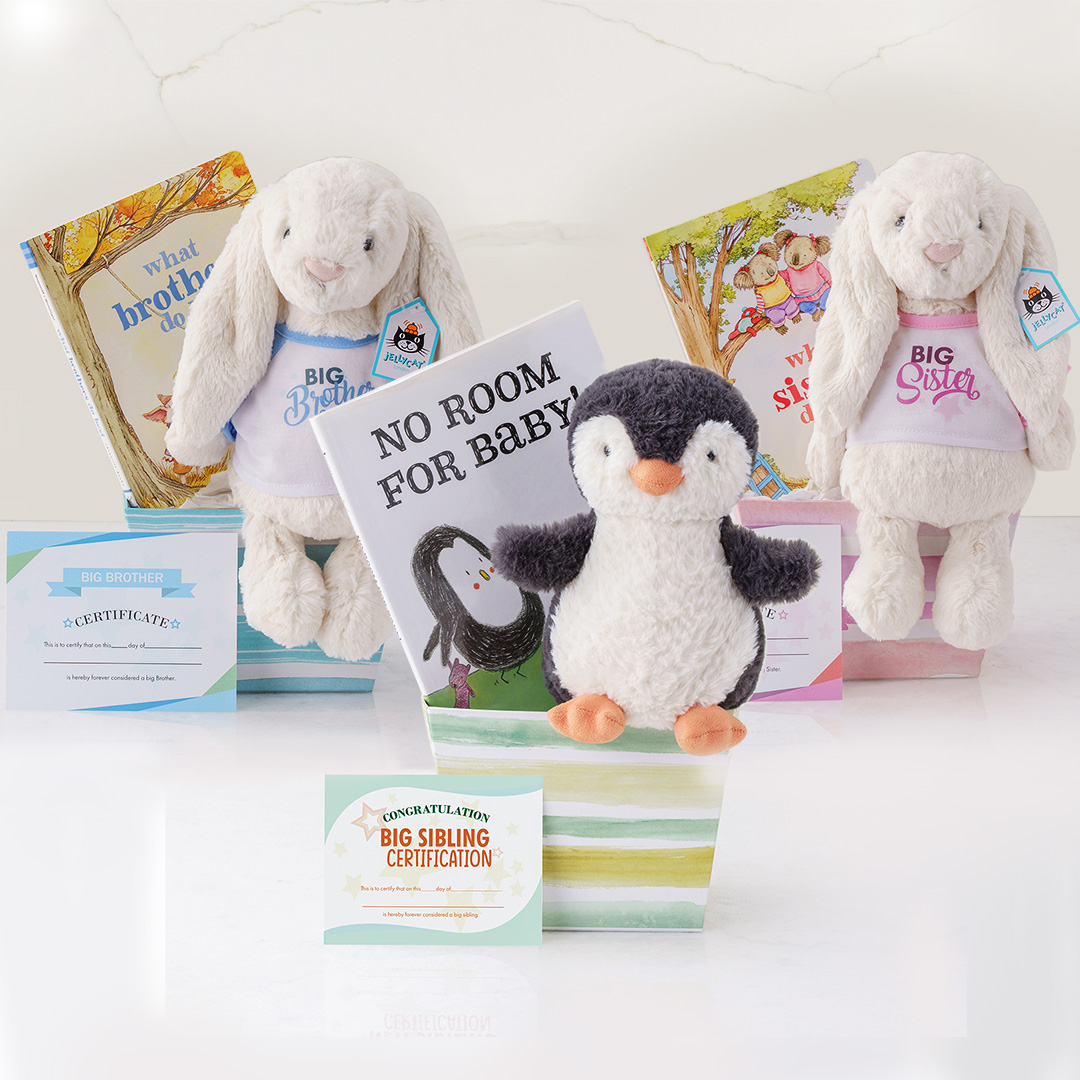 A sibling should always feel special when a new baby comes into the family. Mark the momentous occasion with one of our Big Sibling Gift baskets! Available in three designs; Big Sister, Big Brother, and Big Sibling. Including a big sibling/big brother/big sister certificate, a book, and a Jellycat plush, they can celebrate their new role as an older sibling and new relationship with their new baby brother or sister.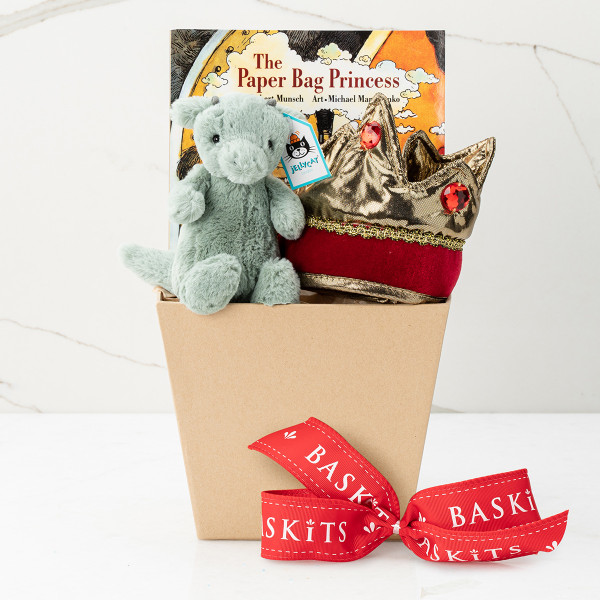 Looking for a creative big sibling gift? Our Paper Bag Princess sibling gift basket is the way to go! Featuring a golden plush dragon and a Princess (or Prince) crown, we invite you to join the adventure!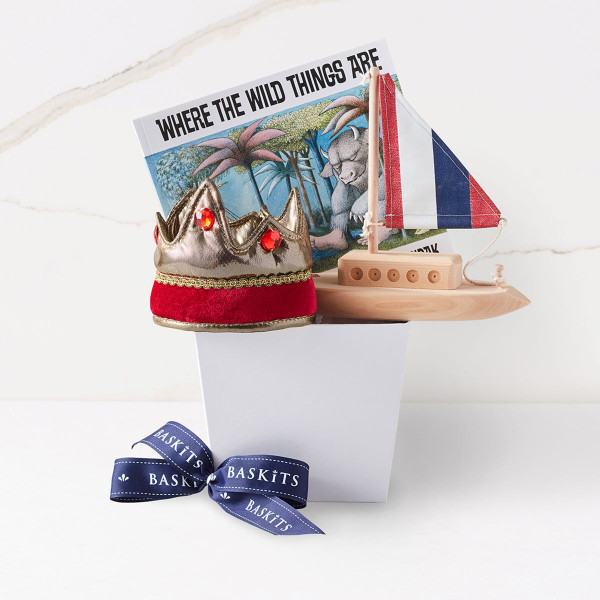 Make the older sibling feel extra special with our Where the Wild Things Are gift basket! Opening the world up into new and exciting ideas, and paired with the cutest toy boat and crown, this gift allows big sibling and younger sibling to explore the world together.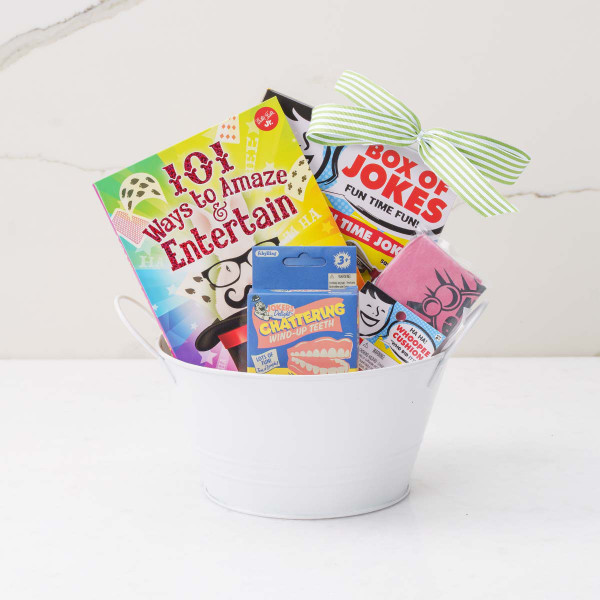 The perfect gift for any little trickster sibling; Box Full of Jokes is a fun-filled gift basket of mischievous toys sure to inspire laughs and hours of silliness. Perfect to liven up the celebration for Sibling's Day.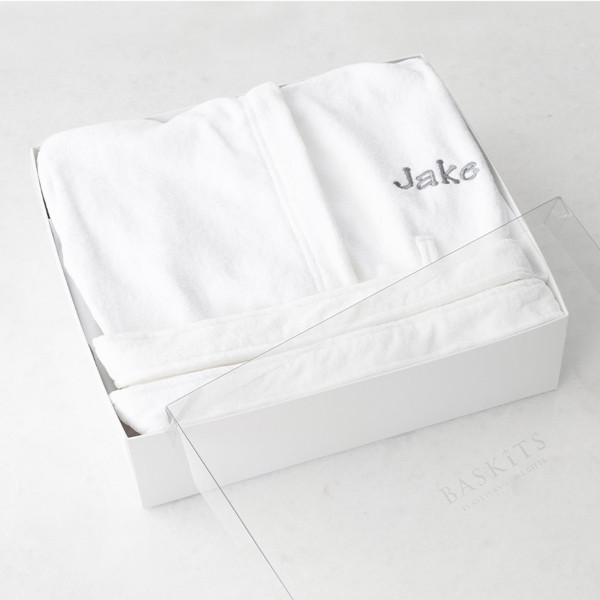 Looking for unique gifts for older siblings? Send the big sibling our luxurious bathrobe! This 100% cotton terry, spa robe is available in youth and adult sizes! Personalize the bathrobe with their name to make it an extra special keepsake sibling gift.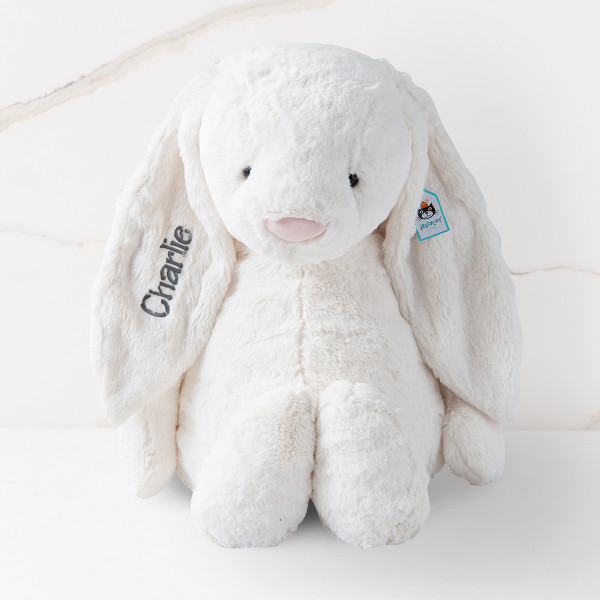 Send a personalized gift for older siblings with our cuddly Bashful Bunny! Soft and cuddly, Jellycat's personalized "Bashful Bunny" makes for a beautiful keepsake and a very special companion. Personalize with any name! *Available in 3 sizes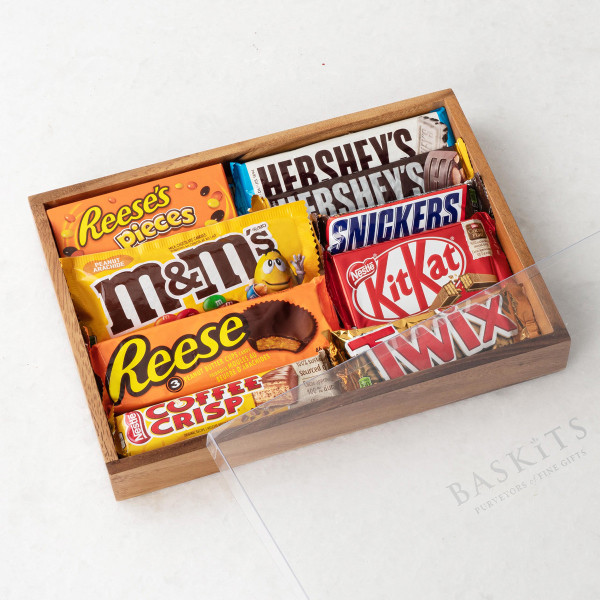 Send our Sweet Treats Tray gift box to make a sibling feel special and appreciated! We've carefully selected all the classic favourites, including Reese's Pieces, Hershey's Cookies and Cream, and Snickers Chocolate bars. The perfect option for that special someone with a sweet tooth in your life!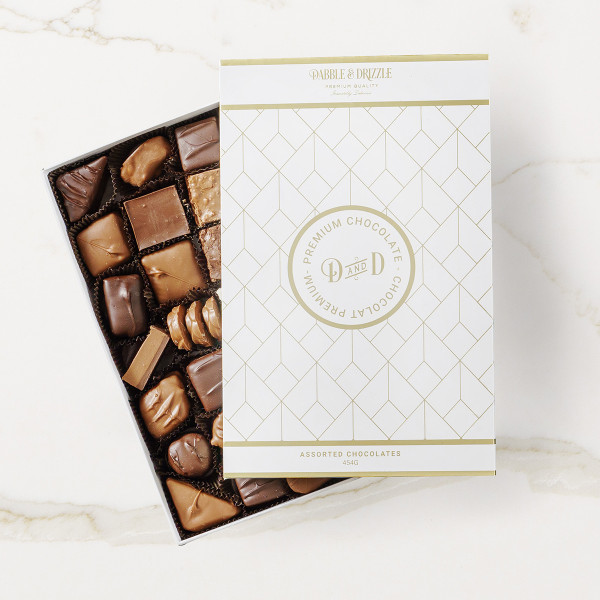 Celebrate being a new sibling with gourmet chocolates! Send Heavenly Bites, a premium chocolate gift box featuring over two dozen of the most decadent assortment of chocolates. Handmade in Ontario, our exclusive Dabble & Drizzle Heavenly Bites are perfectly rich and creamy, a great affordable sibling gift box for older siblings.
At Baskits, you'll finest and highest quality sibling gifts, including sibling gift baskets and sibling gift boxes, gifts for new big brothers, new big sisters and so much more. We offer the best, most delicious sibling gifts, personalized sibling gifts and sibling bundle gifts. We are your leading source for any sibling gift basket and deliver the best sibling gifts across Canada & USA.