As Ramadan comes to an end, and we prepare to celebrate Eid, Baskits offers a wide selection of gift baskets to make your Eid gift giving easy!
The end of Ramadan (the first day of the new moon) is celebrated with a holiday called Eid al Fitrm; the "Holiday of Breaking the Fast." For this special holiday we wear our very best clothing, cook and enjoy lavish meals. Baskits wants to help you celebrate with your loved ones! The perfect gift choice for Ramadan is a gourmet gift containing delicious foods to help your recipient break the fast.
Give the gift of our delectable Heavenly Bites (S or M) to enjoy after breaking fast. Mixed with creamy milk and dark chocolate, these gift boxes are sure to please the sweet cravings and are easy to share amongst family and friends.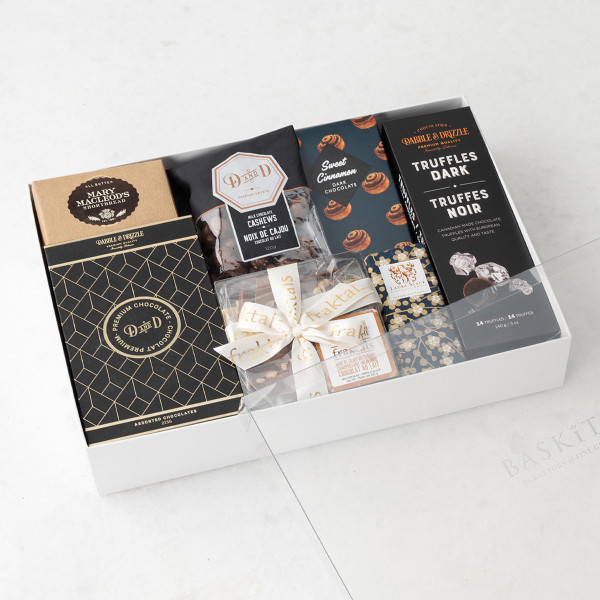 Gift our Art of Chocolate gift box to really to elevate the art of gifting. Filled with all things sweet, from Fraktals Milk Chocolate Buttercrunch, Dabble and Drizzle 14pc Dark chocolate Truffles, mouthwatering Mary Macleod's short bread cookies, and more, all beautifully displayed in our branded acrylic gift box.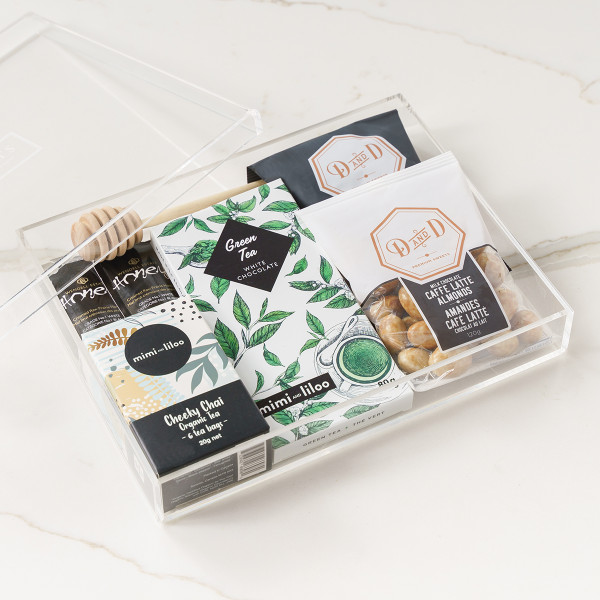 A great way to end iftar is to indulge in our Just Tea and Me gift box, perfect for tea lovers! Sip on our Cheeky Chai, rich in cinnamon and ginger flavours, while nibbling on our Mimi and Liloo Green Tea White Chocolate and our decadent Dabble and Drizzle treats.
If you are still unsure of what to send to your friends and family members this Eid, we recommend browsing through our For Him, For Her and Faux Flowers; collections.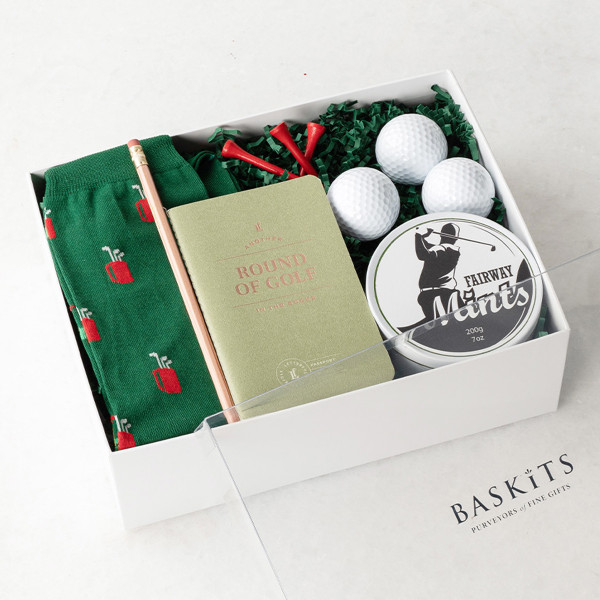 Our top selection, For Him is the Fore the Love of Golf gift box. This special gift is for the golf enthusiast in your life, featuring Fairway Mints, a golf notepad, golfer's accessories and so much more!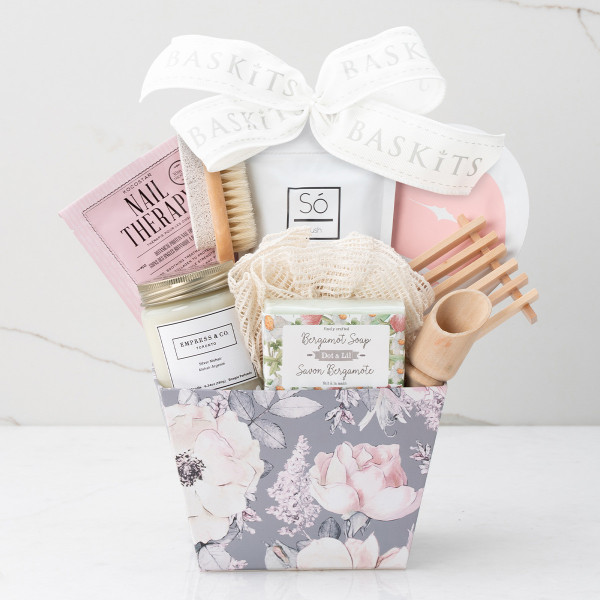 For Her, we recommend the Belle Spa gift basket, filled with luxurious spa gifts that will surely help her feel refreshed and relaxed. Featuring the very best, Baskits' very own Express & Co Orange & Ylang Candle, a wooden soap dish, Só Luxury Blush Soak and more!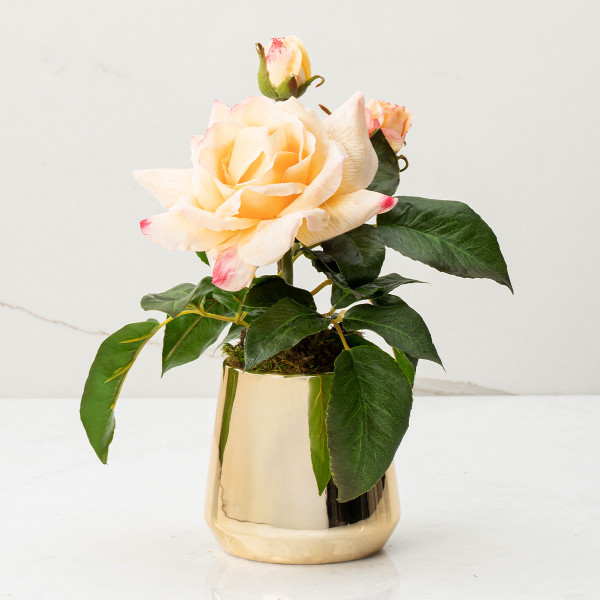 Looking for a unique Eid gift idea? Our faux arrangement, Rosa, is a striking Tamora rose in dual stages of bloom and the true essence of all things strong, bold and beautiful. With colors of gold and apricot, this stand-alone stunner is the perfect addition to any space and a very thoughtful Eid gift.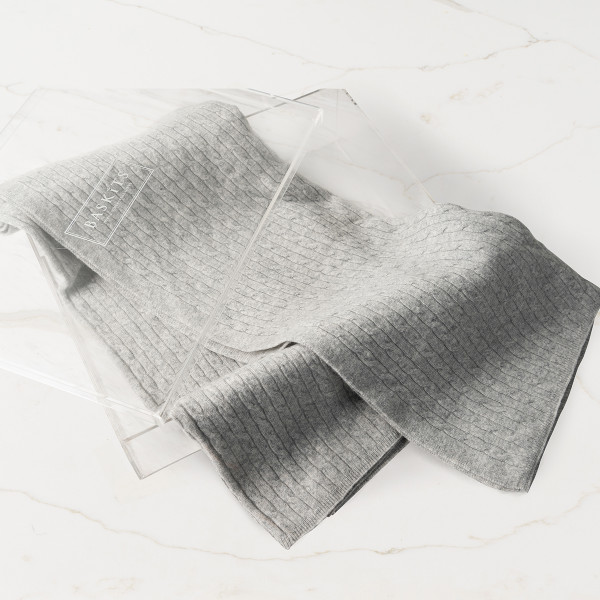 Sending garments and clothing are great gift ideas to celebrate Eid. For the ultimate in luxurious comfort, gift our 100% cashmere ultra soft grey adult-sized blanket that is the perfect cozy weight and feel. The blanket boasts a beautiful cable knit design and comes presented in a transparent, lucite box. An unforgettable Eid gift for that special someone in your life.
Whatever varied traditions the celebrants of Ramadan and Eid al Fitr engage in, you can be sure they will be seeking wisdom and sharing love! Baskits wishes you and your loved ones much health and happiness during Ramadan; Eid Mubarak!