Recycle, reduce, reuse!
At Baskits we're always looking for new ways to better the environment and when you send out as many gifts as we do, we strive to use re-usable materials whenever possible!
Baskits' send gifts all over North America, so shipping in recycled kraft boxes is the best way to minimize our foot print. When we deliver gifts locally, we have beautiful, reusable tote bags to protect and transport your thoughtful gifts to their rightful new owners! (Which we often see being enjoyed just as much as the gift itself!)

When it comes to the bases we use for our gift baskets and boxes, we've designed luxurious lidded lucite boxes that not only make for a great gift vessel, but a fantastic keepsake for organization around the home!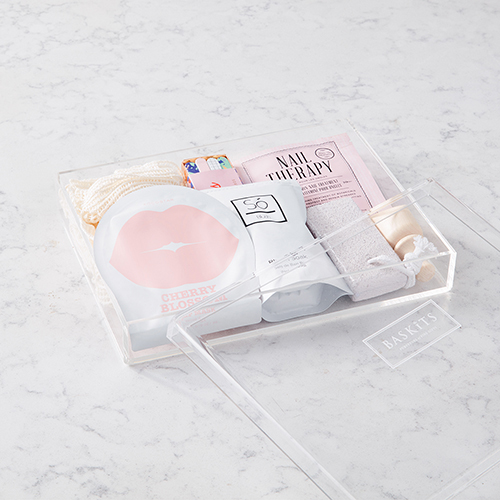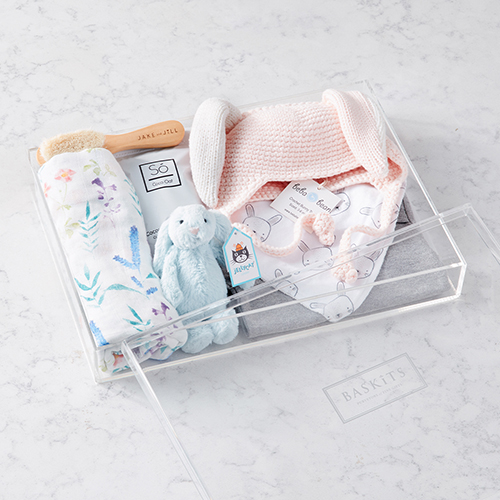 You'll find them in various sizes throughout our spa and baby gifts as well as 'coming soon' to our 2021 home and gourmet collections!