In memory of… Mary Macleod January 15, 1934 – September 27, 2016
In tribute to Mary, who recently passed away, Baskits sends our condolences. The legacy of Mary Macleod's delicious cookies and treats will continue to live on. As Canada's first shortbread-only bakery founded in 1981, Mary Macleod shortbread cookies are handmade in small batches using quality ingredients. From their original classic shortbread cookies to their best selling chocolate crunch, their special blend of Canadian flours truly makes their cookies one of a kind. Baskits is proud to be sharing these delicious shortbread cookies with all of you.
Find Mary Macleod's shortbread cookies in any one of these Baskits and more:
Send this sweet escape with the best brands north of the border! Featuring Pluck Tea, Ontario liquid honey with a wooden drizzler, Mary Macleod's maple shortbread cookies, and sweet indulgent popcorn.
Champlain (S)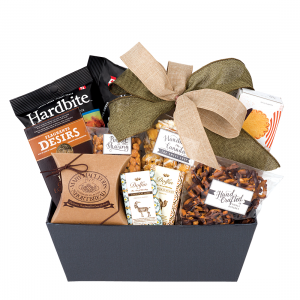 Send this sensational mix of premium chocolates from brands like Dolfin, buttery handmade shortbread cookies from Sprucewood and Mary Macleod's, Hardbite handcrafted potato chips, and flavorsome nuts: perfect for sharing among friends, family, and work colleagues!
University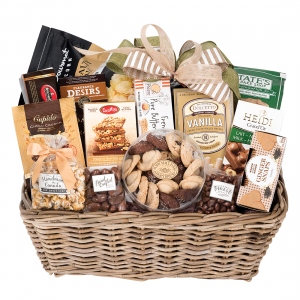 This sweet-and-salty crowd pleaser is filled with classic Canadian and European treats like Pierre Biscuiterie French butter biscuits, vanilla-flavoured gingersnaps, Coco Mira peanut butter crunch, Heidi all-natural chocolate bars, sweet-and-salty kettle corn, and a variety of delectable cookies from Mary Macleod's and Tates Bake Shop: a Baskit that will surely please a group!
Let us continue the legacy of Mary Macleod.