Looking for fun and affordable corporate giveaways for your next event? Our collection of logo branded gifts includes the cutest logo branded cookies and chocolates that make it easy for your company to gift with a bespoke touch.
Canadian-made by a 3rd generation chocolatier from Europe, our decadent milk chocolates come individually wrapped with the logo or image of your choice and presented in a modern, clear acetate. Creating the ultimate impression; these delicious treats are perfect for events, conferences, office parties, holiday gifting, swag bags, wedding favors and much more!
Topped with a generous layer of fondant and branded with the logo or image of your choice our delicious vanilla cookies are also a fantastic way to gift while keeping your company's thoughtful gestures top of time.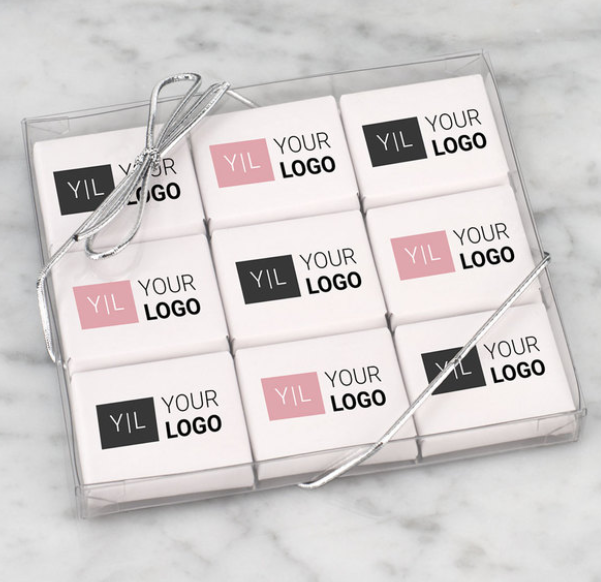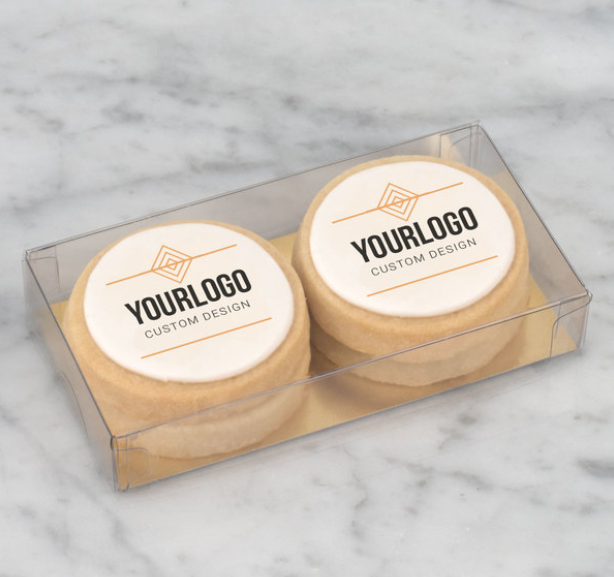 For more information on branded gifts, visit Baskits.com or email our sales team at largeorders@baskits.com!