Fall is the perfect time of year to send comforting gifts that inspire warm snuggles by a fire with a cup of your favourite warm beverage, gifts that truly compliment and bring out the best of the season.
The coziest of gifts, the Collingwood offers the most luxurious selection of Canadian favorites that include Grade A pure Canadian Maple Syrup, pancake mix, loose leaf black tea, cinnamon sticks and more, all paired with a stunning 100% cashmere throw. Arriving in a beautiful lucite keepsake box, Collingwood is perfect for distinguished gifting or any occasion worthy of upscale gifts to impress.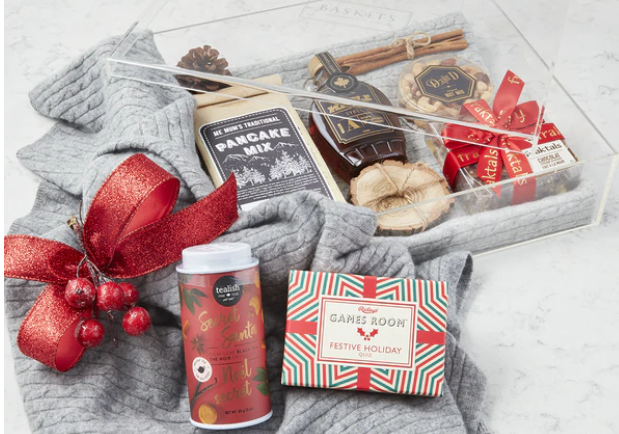 For more great gifts our of our brand new gift collection, visit Baskits.com - Happy gifting!