Whether you're able to spend time with friends and family this Easter, or have to celebrate from afar, there is still time to have the cutest, sweetest and most thoughtful Easter gifts delivered right to any doorstep before the weekend!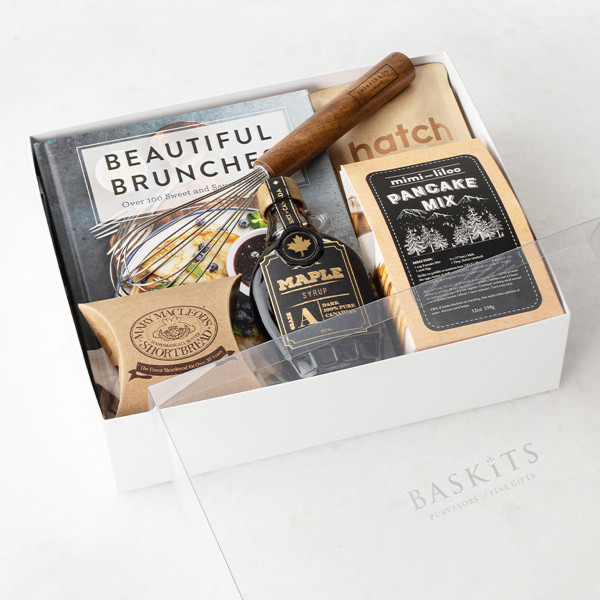 Looking for something for the entire family? Featuring a Williams Sonoma cookbook, 100% pure Canadian maple syrup, the most delicious pancake mix around and more, Let's Do Brunch is perfect for any breakfast-loving family and a great way to bring everyone together for a special meal on Easter morning!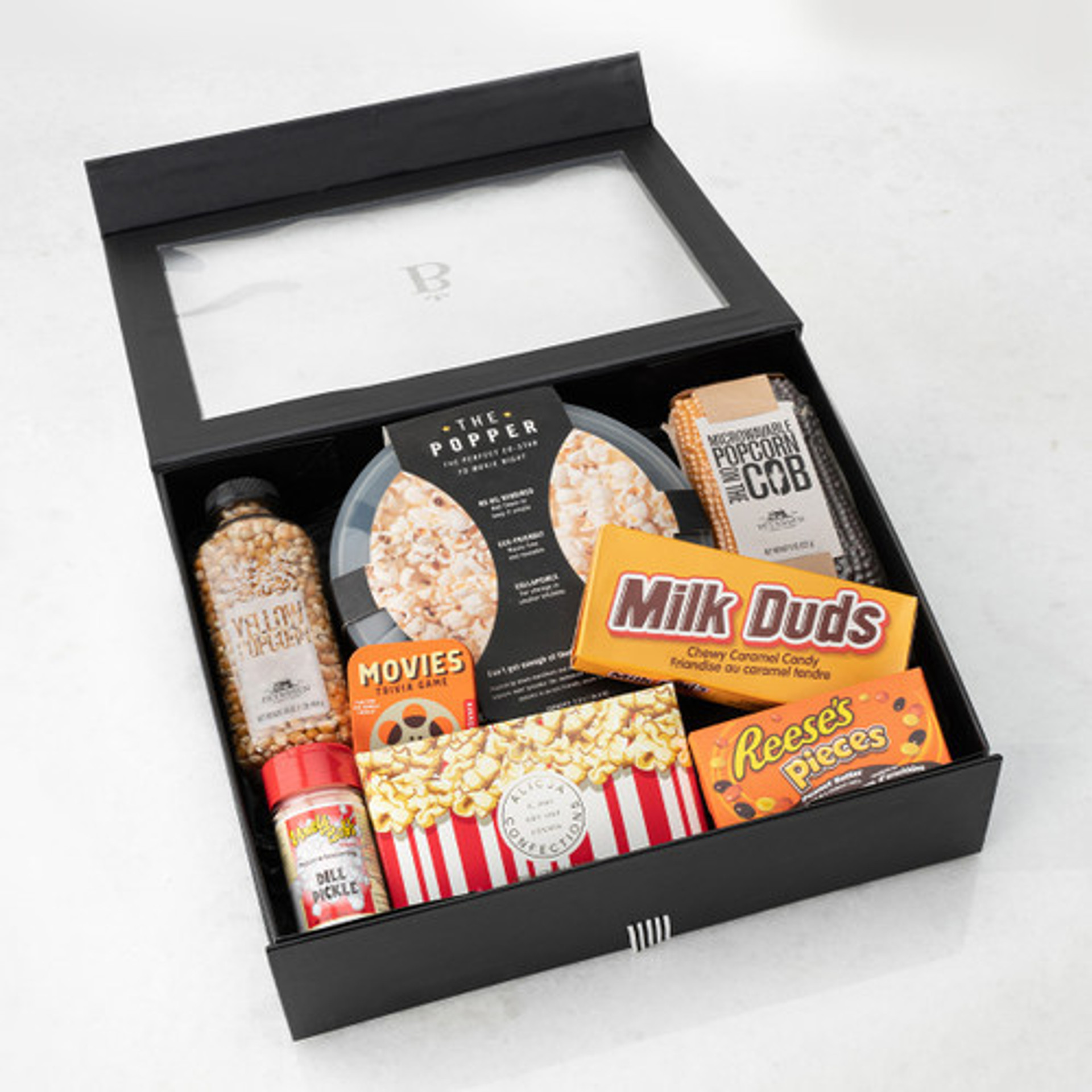 Send your wishes for the hoppiest of Easters with a beautiful gift filled with the sweetest treats for an indoor Easter Movie Night! This Easter gift box features all the movie essentials from microwaveable corn on the cob to Movie Night Trivia and lots of sweets, this gift is sure to leave lasting memories. The perfect gift to spend time with the family during Easter long weekend.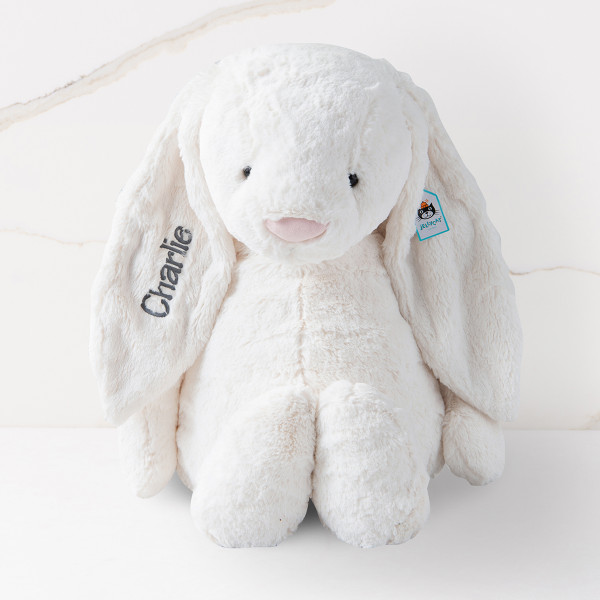 Celebrate Easter with the most cuddly gift! Soft and snuggly, Jellycat's " Bashful Bunny" isn't just the cutest gift in our collection, it also makes for an extremely sweet keepsake and a very special companion! Send a new friend to a little for Easter, personalized with their name embroidered right on the ear!
Shop thoughtfully curated, premium quality Easter gifts from the #1, award-winning gift basket company! We make Easter shopping online simple, for all your last-minute Easter gifting needs. With Easter gift delivery options and delivery across Canada & the USA, gifting impressive Easter baskets and Easter gift boxes has never been this easy!
And you thought only kids enjoyed Easter baskets? Peruse our gourmet Easter gifts, that include the finest treats - that even adults will enjoy. For delivery, once your basket is selected choose the delivery date, and we ensure your Easter basket is shipped to be delivered on that day, fresh and ready to be enjoyed! Sending Easter baskets has never been easier, and you can rest easy knowing that your Easter gifts will be enjoyed as soon as they hit the doorstep.
Hunting for the perfect Easter gift can be tough. Whether you're looking for Easter baskets for kids or kids at heart, we offer a wide variety of Easter gift baskets for all ages and tastes! Our gourmet Easter baskets range from the classic assortment of sweets and bunnies all the way to a more sophisticated assortment of decadent chocolates, artisan cheeses, and even quality wines! Take a look at our Easter gift basket ideas to start finding the best gifts for your family and friends.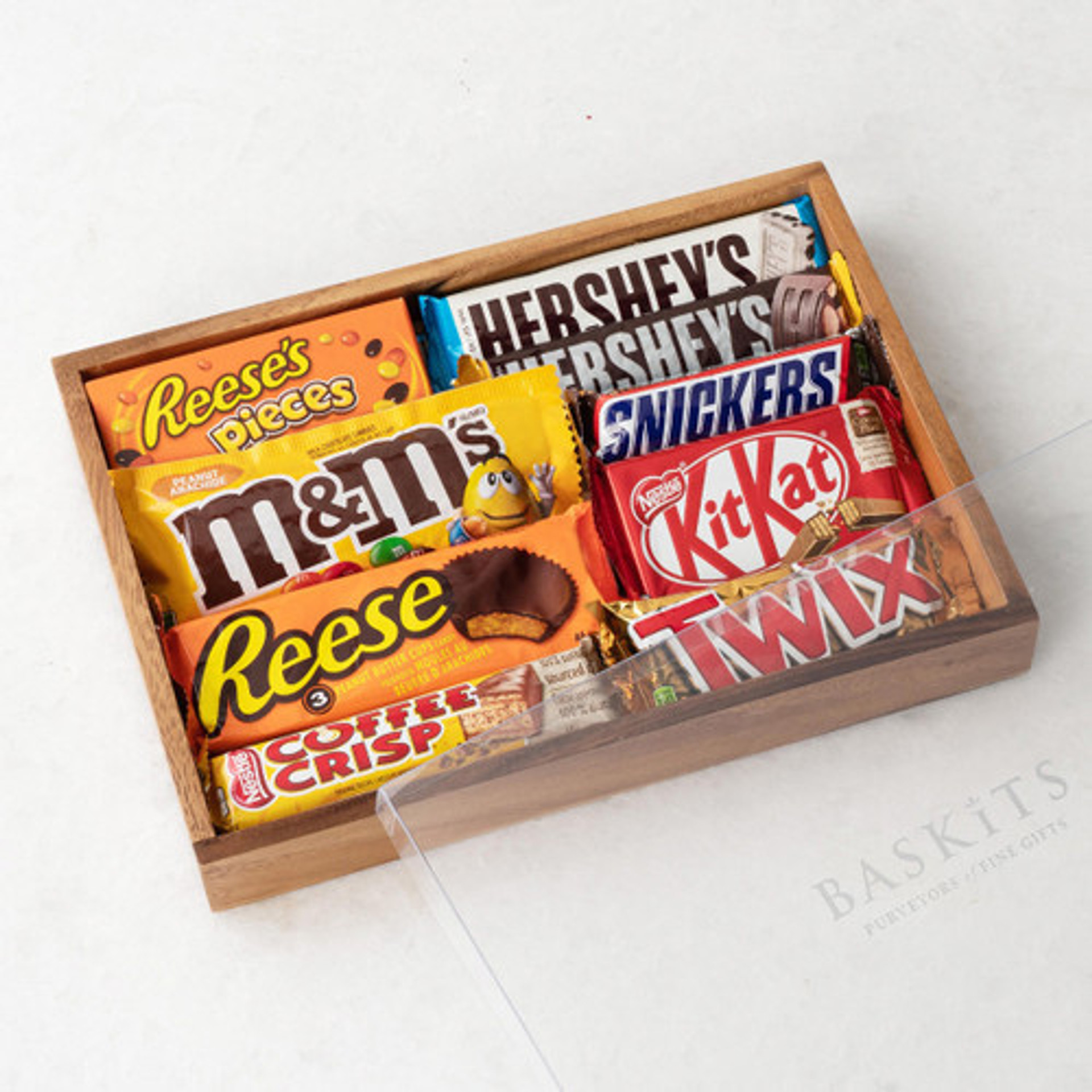 Gift our Sweet Treats Tray this Easter to the sweet tooth in your life! This tray is packed full of classic candies and chocolates that is sure to delight! Packaged in a reusable wooden tray, we've carefully selected all the favourites, including Reese's Pieces, Hershey's Cookies and Cream, and Snickers Chocolate. The perfect option to celebrate Easter with friends and family!
Easter treats aren't just for kids! Our Easter baskets for adults are stocked full of gourmet snacks, and sweets. Whether you're sending something special to a loved one, or you want something extra delicious to share at a gathering, our Easter baskets for adults give them something to sink their teeth into. Our collection offers a number of delicious, gourmet Easter basket options, no matter their tastes. From artisan meat and cheeses to healthy snack crates for Easter brunch, we have the perfect assortment that they'll love. Want to send something a little more celebratory? We've got gourmet cheese and chocolate baskets that come accompanied with wine or champagne, for an extra festive Easter gift!
Get Your Easter Basket Delivered
We also make it easy to get your Easter baskets delivered! Easter can be a wonderful time to spend with friends and family, especially those you don't often get to visit. Whether you're out of town over that weekend or you're unable to visit all of your friends and family in other cities, you can still send them a thoughtful gift for Easter. We have a wide variety of Easter-inspired gift baskets for kids and adults that can be delivered on-time, right to their doorstep. Simply choose the delivery date, and we ensure your Easter basket is shipped to be delivered on that day, fresh and ready to be enjoyed! Sending Easter baskets has never been easier, and you can rest easy knowing that your Easter gifts will be enjoyed as soon as they hit the doorstep.
To send Easter gifts, it's easy as viewing and selecting from our above products. Send best Easter gift baskets with a little bit of everything, from sweet Easter treats to cuddly Easter stuffed animals. If you're not sure which Easter gifts to send, check out our favorite Easter gift baskets. Easter gift boxes filled with delicious Easter food gifts are a great way to spread joy this Easter. We also have great Easter gifts for families, sure to make every member of your household joyful this year.
Baskits Easter baskets are sure to delight, including adorable Easter gift baskets full of sweet treats and classic chocolate Easter bunnies. Signature chocolate Easter bunnies are sure to delight recipients of all ages. Made of premium chocolate and adorably decorated, these are the most distinctive, delicious Easter bunnies to be found and are perfect as stand-alone gifts or as the finishing touch for an Easter gift basket.
Easter gift baskets delivered from Baskits are a surefire way to spread cheer this holiday. An Easter gift delivery of sweet or savory delights is guaranteed to put a smile on your loved ones' faces. Baskits makes it easy to send Easter baskets. If you're looking for something a little more green, be sure to check out our signature Easter Flowers.
Happy Easter Gifting!