"All that I am, or hope to be, I owe to my mother." - Abe Lincoln
"Mother," by definition, is "a woman in relation to a child [or children] to whom she has given birth." However, a dictionary can't define what it means to be a mom. Your mother is one of a kind and your relationship is like no other. She has helped you succeed, and cheered you on. She has rejoiced in your accomplishments and has counselled you through tough times. She is your guardian, your teacher, and your best friend all in one. Through her eyes, you will always be her baby.
"Biology, is the least of what makes someone a mother." -Oprah Winfrey
No matter how the woman you call "Mom" came to be; for all the unconditional love, and perpetual support throughout a lifetime, give her the gift that says, "this one's for you, Mom."

"Grandmothers, are moms with lots of frosting!" -Unknown
If Mom says "no," we just ask Grandma! Surprise your Grandmother this Mother's Day with a gorgeous arrangement, assembled just for her.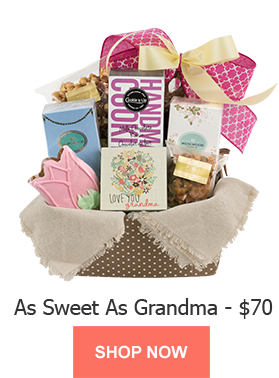 Today in the corporate world, Administrative Professionals are treated extra special. With Administrative Professionals' Day comes the praise and admiration that is so greatly deserved, so give a big "Thank You" to the most important people to keep your business running smoothly.
How do administrative professionals help a business achieve it's goals? Well, let us count the ways that administrative professionals impact your business. Check out the infographic below- you may find some surprising statistics. And don't forget, Baskits still has our Admin Day collection on our website. A last-minute gift is always better than no gift!
The influence and importance of administrative professionals Infographic by Quill