Happy October everyone, and welcome to our site! If you've made it to our blog, then you are most likely well-versed in our beautiful collections that we specially curate for you. If not, feel free to checkout our gifts section here. (It's kind of our thing!) But kudos to you for visiting the area of our site where we get to chat and share stories with each other!
On today's Monday Meets, we are introducing you to Elle! She sets the stage for elegance, and elevates the standard of sophistication. Hydrangeas, lilies and roses... oh, my! She's eagerly waiting to be placed in your foyer for all to see.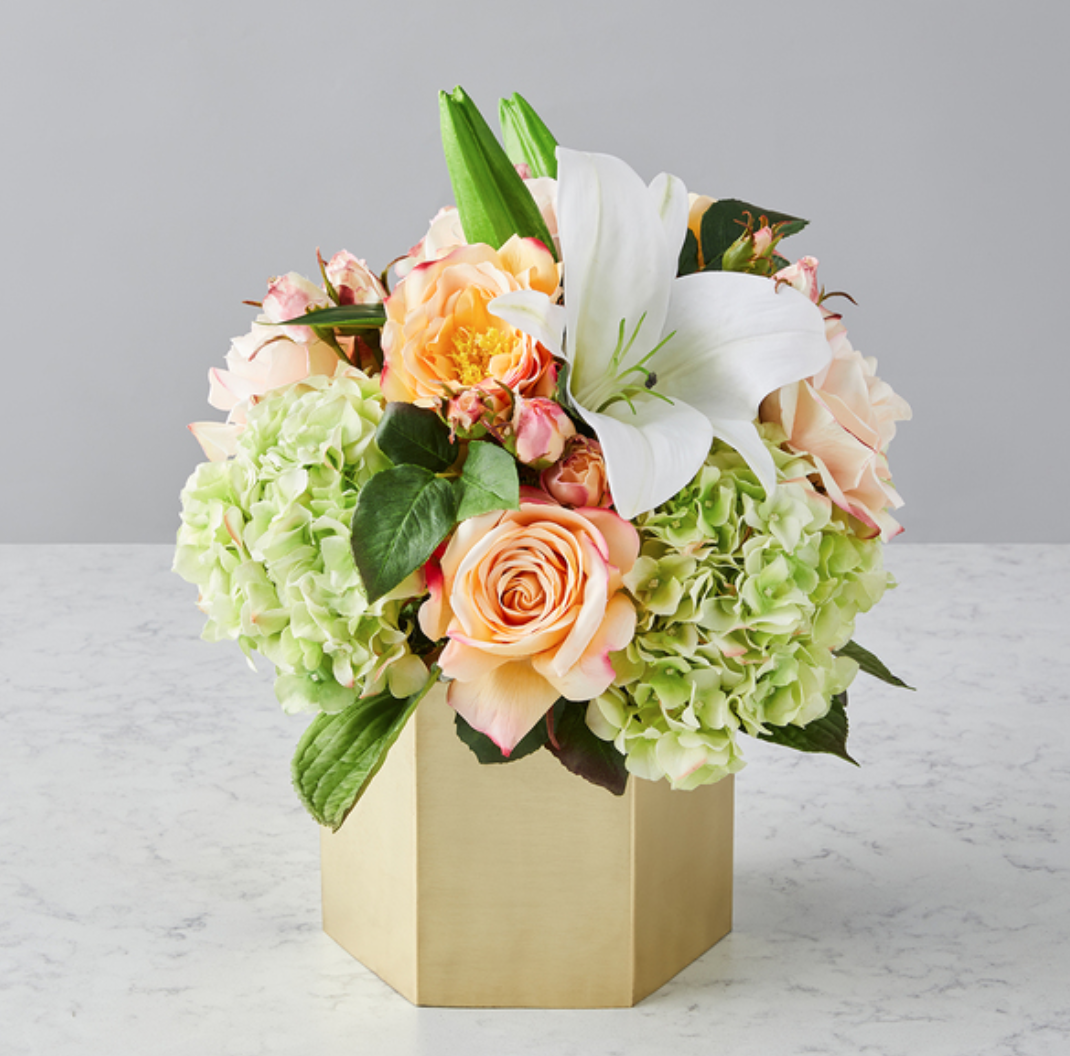 Fall is upon us, and with it, everyone's secret obsession for pumpkin spice lattes, scented candles, flannels, florals and Autumn color palettes are revealed. With orange hues, light pink roses and a gold base, Elle has your fall palettes and florals covered.
Welcome Elle into your home with a fall essence. Whether you want to gift yourself or a friend who deserves something special, Elle will definitely help bloom anyone's day!