This February 5th, join in the celebrations of the Spring Festival and send your best wishes to friends, family and colleagues for a happy and prosperous Chinese New Year! This year is the year of the pig - a symbol of wealth and good fortune and our collection contains the perfect gift baskets for the occasion.
Our festively named Year of the Pig gift basket features everything from Mary Macleod's Shortbread Cookies to Sweetsmith's Smokey Bacon Peanut Brittle and the most delicious pig shaped chocolate truffles - the perfect Chinese New Year gift basket for anyone on your list!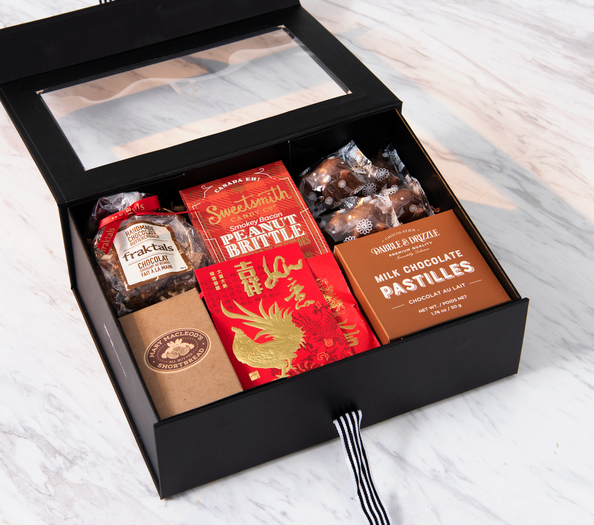 Other great selections for the Chinese New Year include ourCelebration with Champagne andArt of Chocolate gifts.
Remember - Baskits delivers right to the door, anywhere in North America so you never have to miss a special occassion, no matter when your gift is travelling.
Happy gifting.