When it comes to your BFF's, finding the best gifts, no matter what the occasion, is essential. Whether you're attending an engagement celebration, bridal shower or looking for the perfect gifts to propose to your Bridesmaids with, we've got your back!
Pretty and pink, Just Because is the perfect assortment of lavish products for the leading ladies in your life. This adorable gift box includes trending spa gifts from Kocostar, Folklore, KNC Beauty and more, making it the essential gift for any occasion this summer!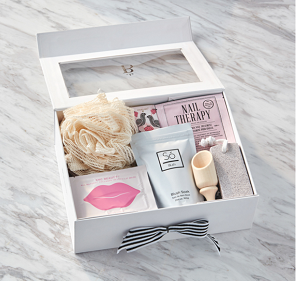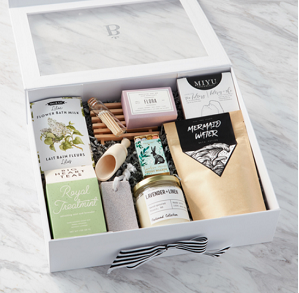 Looking for a gift that radiates luxury? Our Royal Treatment gift box comes filled with spa-themed products that are all about her; including Dot & Lil's Flower Bath Milk, Mermaid Water bath soak from Sugi Tree Studio and much more, this selection inspires self-love in the most exquisite way and is perfect when your gals are deserving of the very best!
For more great gifts for the girl, visit our collection For Her!