It's been a great week and you're looking forward to the dinner party your friends are hosting tonight. You've conquered your Friday and are on your way home until you've just remember that you haven't picked up a gift for your host yet! You know that everyone else will bring a bottle of wine and you want to be unique and thoughtful.
With 4 fantastic store locations throughout Toronto, Baskits makes it quick and easy for you to stop by and hand-select the perfect gifts for your party hosts. From savory gourmet treats to the most decadent sweet and gifts for the home, our collection is filled with something for everyone.
A few gift suggestion to "wow" your next party host are Pasta Night; a pasta-lovers assortment of authentic Italian pasta sauce, Rummo gourmet pasta, Williams Sonoma "Pasta Night" cookbook and more. Breakfast Comforts; a whimsical gift basket that is all about the most important meal of the day - breakfast! And one of our favourites, Mix it Up, the most luxurious way to say "i'll bring the salad."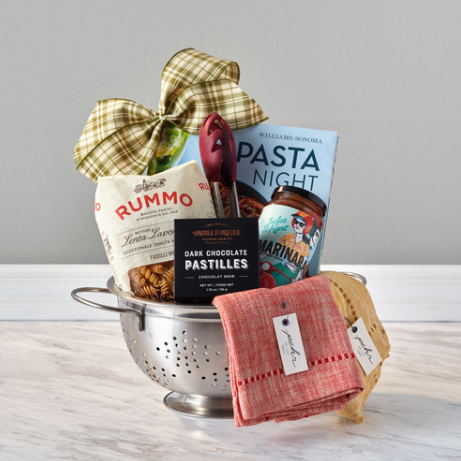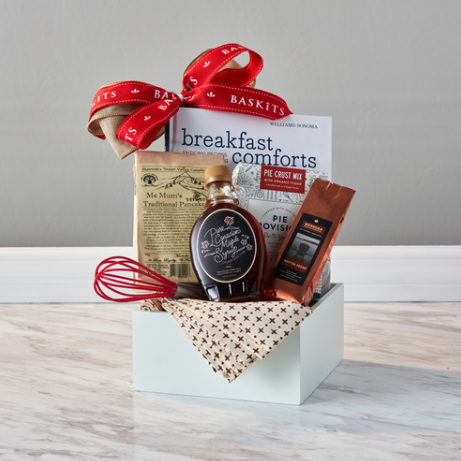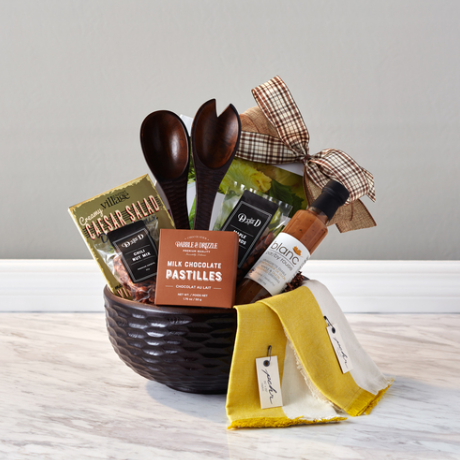 Find even more great gifts to thank your next party host at Baskits.com.
Happy Gifting!