This Valentine's Day, Baskits will make it quick and easy to surprise your special someone, family and friends with a beautiful gift delivered right to their door, anywhere in North America!
From romantic gifts of chocolate to fun and flirty arrangements, our collection contains the perfect gifts, featuring top of the line and trending products that anyone is sure to fall in love with.
Whether you are gifting a friend or someone close to your heart, nestled inside of this adorable gift basket is a collection of sweet snacks and fun favourites that are perfect for celebrating love this Valentine's Day.
Our My Valentine gift basket was recently in the Huffington Post's article, "Unique Valentine's Day Gifts For Her That Show You Care."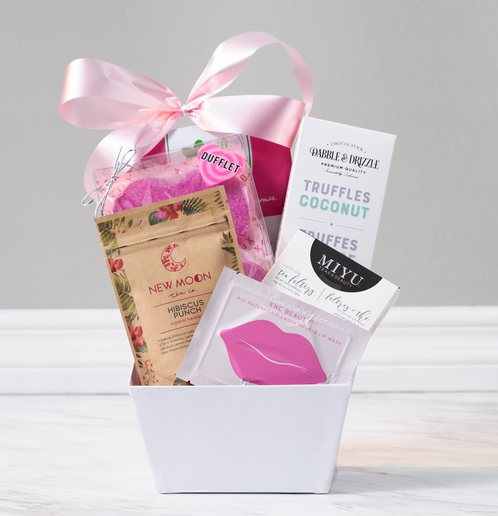 Visit Baskits.com for more fantastic gifts for Valentine's Day, and don't forget that Baskits will deliver on your behalf anywhere in North America!