February has long been celebrated as the month of romance. Every February 14th, chocolate, flowers and gifts are exchanged between loved ones all in the name of Sainte Valentine. But how much do we really know about this century old holiday?
Here are some fun facts we've discovered on the history of Valentine's Day!
The first Valentine's Day box of chocolates was introduced by Richard Cadbury in 1868. Our 'Sweet Hearts' Baskit is filled with decadent chocolates, perfect for sharing on this charming occasion.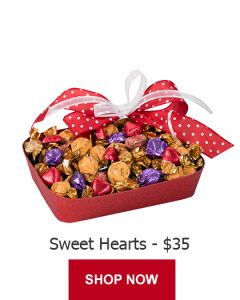 In Victorian times it was considered bad luck to sign a Valentine's Day card, hence the play on the secret admirer. Our 'You Melt My Heart' Baskit is a great alternative to any card. Loaded with creamy chocolates and delightful munchies, this gift is a sweet idea for anyone special in your life.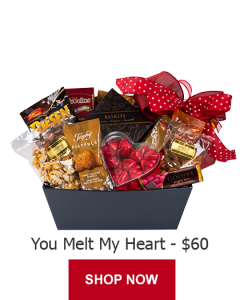 In the Middle Ages, young men and women would draw names from a bowl to see who would be their Valentine. They would then wear the name pinned onto their sleeve for one week for everyone to see. This gesture was where the expression 'wear your heart on your sleeve' originated from! Our 'Love You More' Baskit is a delightful way to show you care with aromatic teas and buttery shortbread cookies.