Little one's will someday outgrow your lap, but they'll never outgrow your heart!
From the most beautiful cable knit blankets and adorable baby-safe knitted plush animals to Jake and Jill's natural baby wash and lotion, our Bundle of Joy baskit selections are the sweetest gifts, perfect for sending along with your best wishes on the arrival of a new baby.
Available in baby girl (below left), baby boy (below center) or in gender neutral (below right) color preferences, you can find the Bundle of Joy in our "For Baby" collection along with a plethora of other fantastic gifts for new arrivals.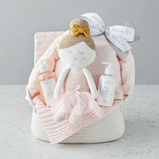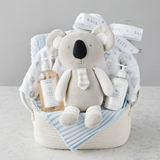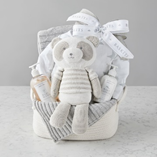 For more great gifts for baby, visit Baskits.com.
Happy Gifting!