This Friday Feature has Eastwood written all over it. With Thanksgiving mere days away, we couldn't be more thankful to have this basket in our roster.
It's no holiday if you're not indulging in the sweetest of treats. The Eastwood sets the gold standard for what gourmet truly means. Whether you're in the mood for something crunchy, sweet, salty or creamy, this basket wraps all of that up in one — literally!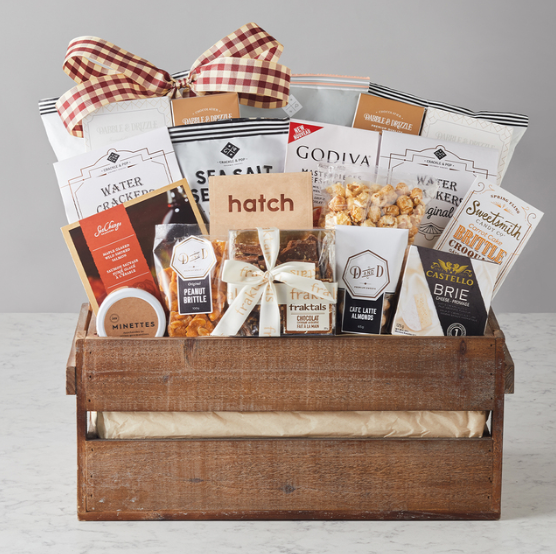 The perfect gift for the perfect season! It is sure to turn heads at every Thanksgiving party you attend. So be the showstopper this weekend and indulge in the finest. Because we wouldn't want you to celebrate any other way!
Gift Eastwood and your loved ones will be thankful for having sweet friends like you.