Add a pop of colour to your Friday with a mixed bouquet of exquisite faux florals that will never wilt, fray or die!
Sound too good to be true? Believe it, and shop 'Faux Florals' at Baskits.com for show-stopping arrangements that will last a lifetime!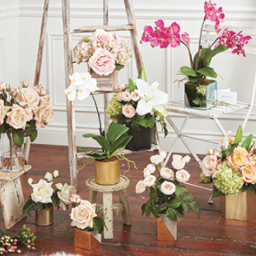 With so many varieties of arrangements to choose from, from budding Tamora roses to Phalaenopsis Orchids in full bloom, our selections are chic, sophisticated and just the "wow" factor you're looking for.
Ideal for birthdays, anniversaries, weddings, showers and so much more, or gift to yourself as these beautiful blooms also add the perfect accent to your home décor!