Mondays are all about setting new goals to take on the week ahead!
With the start of our busiest week of the year, our goal this week is to make all of your holiday gifting quick and easy with the most luxurious gifts so that you can spend more time enjoying the wonder of the season with friends and family.
If you have a chocolate lover on your list, our Art of Chocolate gift box is sure to inspire smiles. With a warm and modern assortment of high- end gourmet chocolate treats, this gift is perfect for anyone with a sweet tooth. From chocolate shortbread to dark chocolate truffles, this gift embodies all things luxury.
For your true Canadian recipients, Canadiana Large is the quintessential Canadian gift for everyone! This classic arrangement arrives in a rustic, hand-made birch base and showcases beautiful gifts from Canada's own Crackle & Pop, Mimi and Liloo, the Newfoundland Chocolate Co., and much more.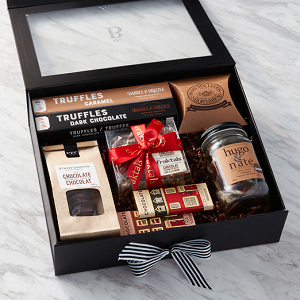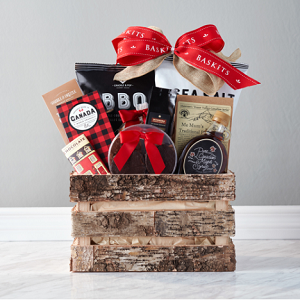 No matter what the taste or occasion, our collection has something for everyone!
What makes our team sparkle? Knowing that our customers are sending the very best gifts and that your recipients have received a gift that is second to none.