Did you know that Baskits Inc offers custom corporate gifting options?
Elevate your corporate gifting program and make a statement by choosing a fully customized gift that focusses on your brand and reputation. At Baskits, our mission is to provide you with the best gifting options while making it an easy and stress-free process. We are corporate gifting experts trusted by many companies across Canada and the US to create and deliver gifting options that strengthen and build your employee and client relationships. Our fully custom design options are available for orders over $5,000 and requires 5+ weeks to complete.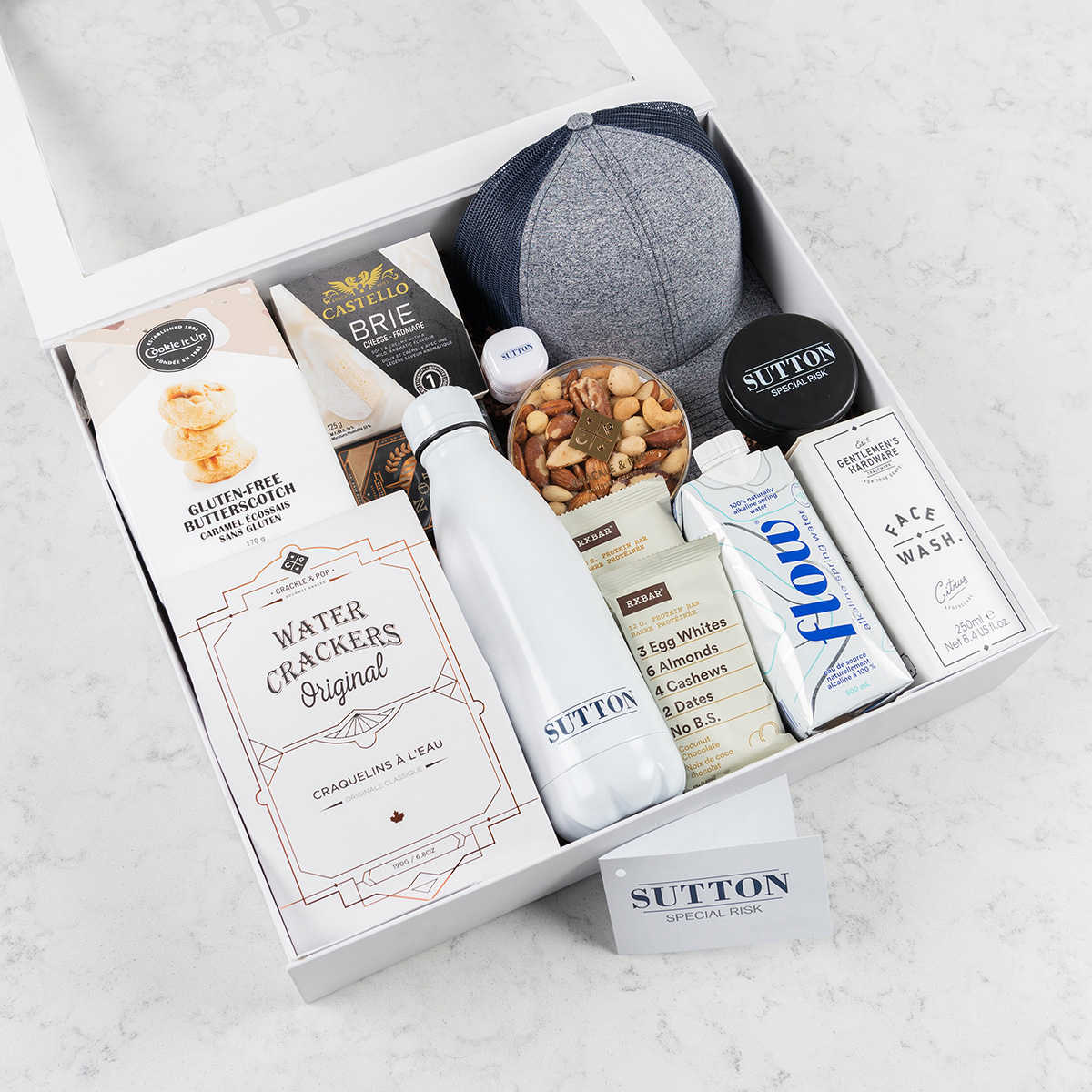 Sending a gift on behalf of your business is so much more than just a transaction of thanks or acknowledgement; it's about creating thoughtful moments, that leave lasting impressions build strong connections with colleagues, employees and clients. As Canada's leading corporate gift service provider, we have created systems and processes to allow for simple and quick fulfillment of large and complex orders, so you are be confident your gifts will be delivered on time and anywhere across Canada and the US.
Are gifting programs are a great way to keep your brand top of mind all year round. Our dedicated large order gift specialists will help create the program that best suits your needs and manages every aspect including recipient gift lists and shipping dates, order placement, tracking and delivery.
We know how much planning and details go into organizing corporate events! We are here to help create gifts that are memorable! We manage the process for you and create thoughtful gifts that are professional and appropriate for your event. Surprise and delight your employees, prospects and clients with branded gifts leave a lasting impression. Our corporate gift specialists can advise you on the best gift ideas and assist with every step of the process.
Here is our Simple Process to Get Started:
Step 1- Discovery: Let's connect and brainstorm!
We will set up a meeting to learn the scope of your gifting needs and how we can provide the best possible solutions.
Step 2 - Proposal: We source items from Canada and around the world, perfectly suited to your request!
Your proposal will include gift options, packaging details, pricing and timelines. One design revision can be made prior to approval. Additional revisions are available with a design fee and increased timelines.
Step 3 - Fulfillment: We take it from here! We prepare and delivery an exception gifts that will get noticed!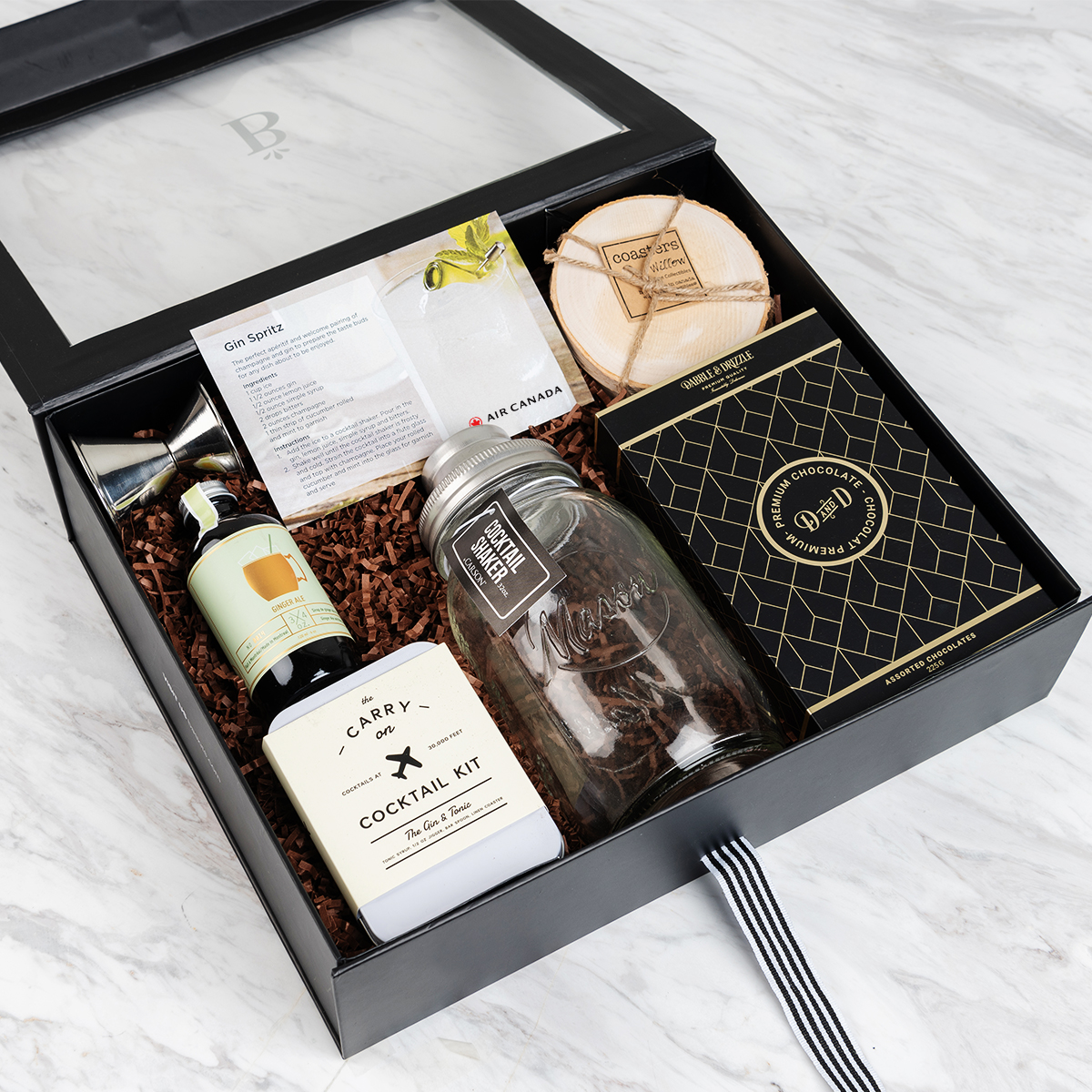 With more than 35 years of experience, we are your corporate gifting specialists. Our staff handles everything for you from beginning to end. To learn more about our gifting programs and options visit Gift Concierge or to Get started on Fully Custom Design click here.