Talk about a Wednesday 'WOW'! At Baskits, we're all about making a big impression, and helping inspire new traditions from our family to yours.
Today we're featuring a holiday favourite: the delectable Truffle Tower! Stacked 4-tiers high, this tower is the perfect holiday gift. Because who doesn't love decadently creamy chocolate goodness? And, with gold touches and a velvet bow, this tower really defines elegance and the true essence of the season.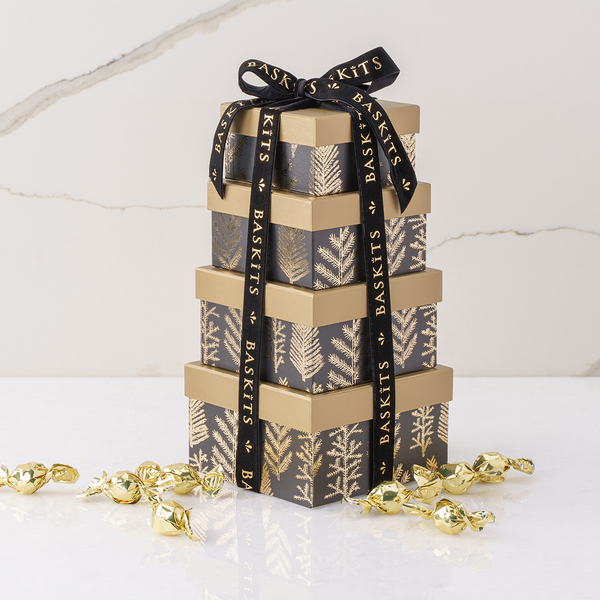 From caramel, mint, chocolate and vanilla, these truffles are sure to hit your sweet spot! But in case our Truffle Tower is too dauntingly decadent for your taste, we've got an alternate option in mind!
Take a bite right out of heaven with our Heavenly Bites. In two different sizes, these boxes are sure to please any chocolate-lover. The perfect little gift to show your appreciation, while still sharing creamy deliciousness.
Admit it, you're starting to drool! As are we.. So whether it's a grand tower, or a delightful singular box, know that all chocolate cravings are covered this holiday season, for families both big and small!