Every year around the world, millions of people celebrate March 17th otherwise known as St. Patrick's Day. It is a day filled with laughter, festivities and more green than you could imagine. There are several aspects to this holiday that bring forth playful and delicious traditions. For instance, did you know that the folklore creature known as a leprechaun, when caught by a human has magical powers to grant you three wishes? Talk about the luck of the Irish! Here are some nifty ideas on how you can celebrate St. Patrick's Day in a variety of delectable ways with products offered in our Baskits.
Bailey's Irish cream is a staple in St. Patrick's Day drinks and desserts. You can add 1oz (or more) of the liquor to your morning coffee to start off the day, top o' the mornin to ya! Or, you enjoy this decadent drink by drizzling it over your favorite ice cream for a deliciously scrumptious adult dessert, yum.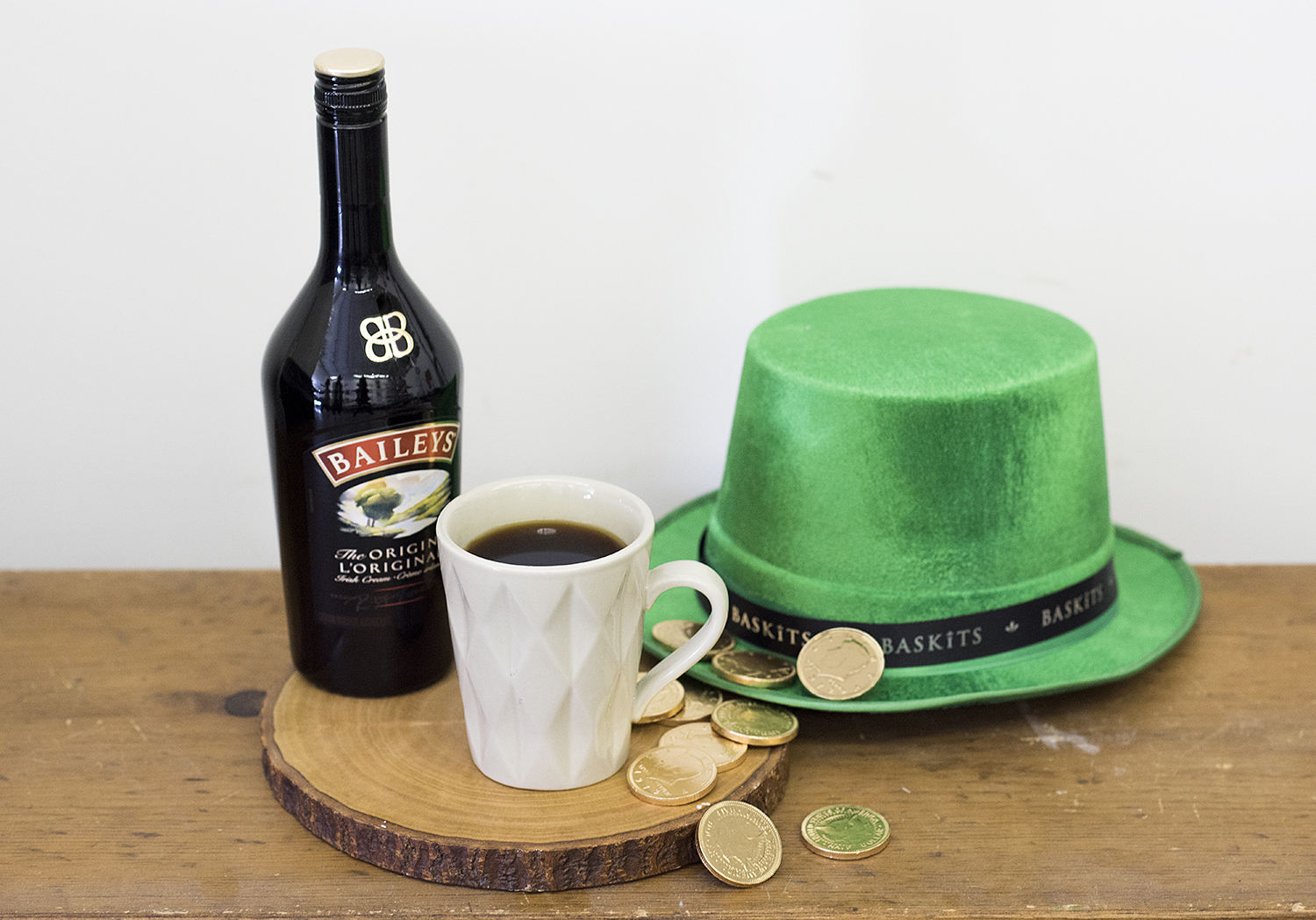 Everyone knows Guinness is Ireland's famous drink. Enjoy a Guinness stout on it's own or better yet in your meal by making a savory Guinness beef stew. This recipe is easy to make, packed with rich and deep flavors of smoky goodness from the classic Irish stout.
What you'll need (serves 4):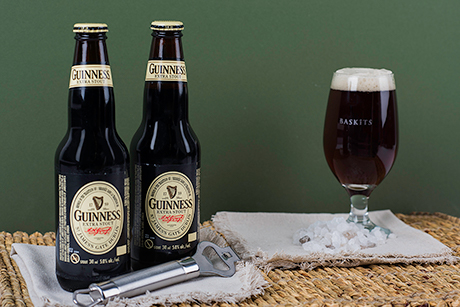 2 tbsp of flour
2 tbsp of olive oil
1 bottle of Guinness stout
1.5 lb of stewing beef
2 tbsp of tomato paste
3 garlic gloves, minced
1 medium onion, diced
3 sprigs of thyme
2 carrots and celery stocks, chopped
Directions
Start by heating a pan to medium-high heat with the olive oil. While the oil is heating up, coat the pieces of beef in flour, salt and pepper otherwise known as a 'dry rub'. Add the beef to the olive oil and let it brown quickly on all sides but not enough to cook the meat through. This is known as 'caramelizing' the beef which will add depths of flavor to the stew. Once the beef has been browned, remove the meat and add the tomato paste, garlic, diced onions and chopped carrots and celery into the pan. Add 1 cup of water to the mix and let simmer for 5 minutes. After the water and tomato past have meddled nicely, pour the bottle of Guinness into the pan and continue to simmer, while scaping the bits and pieces from the bottom of the pan. Sprinkle the thyme into the pan and let everything cook on low for about 4 hours or until the beef is cooked through and tender. Lastly, season with salt and pepper to taste!

Skittles, known as the rainbow candies, are another playful treat on St. Patrick's Day. They are great on their own but if you really want to jazz things up why not try making skittles infused vodka! A drink that embodies all the colors of the rainbow. All you'll need is a bottle of vodka, a pound of skittles, 5 empty bottles, a funnel, and a strainer.
Step-by-Step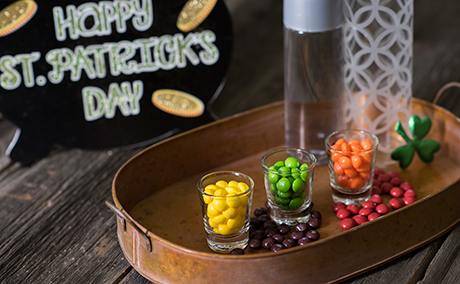 Separate the skittles into 5 different flavors
Place the skittles into the 5 separate empty bottles
Add equal amounts of vodka to each bottle
Shake the bottles every so often
Let the skittles and vodka infuse overnight
Strain the skittles from the vodka
Chill, serve, and enjoy the rainbow!