Could you imagine a life without chocolate?
Well, Whittaker's and everyone here at Baskits definitely can't. Chocolate is one of life's utter pleasures, and for Whittaker's, their only pleasure greater is getting to craft their own chocolate everyday. At the age of 14, James Henry Whittaker first put his chocolate expertise to use by making chocolate in his own home and selling them door to door.
Today, Whittaker's is run by the same family. With passion for every step of the process - from sourcing to roasting to blending and baking, they are always coming up with even more delicious blends which has made them so successful today.
Baskits carries some of their most popular and delicious bars, which you can find in these Baskits: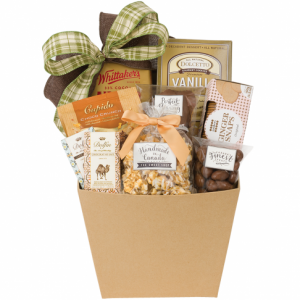 Calling all chocolate lovers! Filled with exquisite products like Dolfin Belgian chocolate bars, Cupido made-in-the-Netherlands choco-crunch, the classic taste of Whittakers chocolate bars from New Zealand, all-natural Dolcetto vanilla wafers, and more chocolatey delights!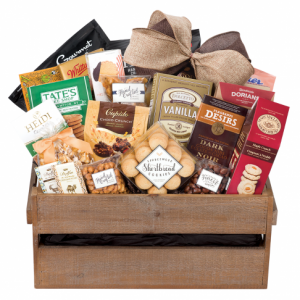 Looking to impress a big crowd or someone special? Send this classic crate filled with sweet-and-salty delights! Brimming with Sprucewood handmade shortbread cookies, European chocolate bars by Dolfin and Heidi, Dorians baked crackers from Quebec, Gem Gem all-natural candies, an array of flavourful nuts, and much more. Its perfect for sharing!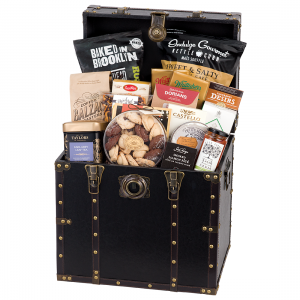 This luxurious black trunk is brimming with a collection of savoury-and-sweet gourmet delicacies. Lavishly filled with smoked salmon pate, Artisanal crackers, classic Whittakers chocolate bars, creamy brie cheese, Balzacs organic coffee, Taylors premium tea blends, Mary MacLeods handmade all-butter shortbread cookies, Maldon sea salt flakes, and many more savoury-and-sweet delights.