Fueled by a love for real, raw honey and the urgent need to support local farmers, Drizzle is a company that focuses on making responsible changes to the food industry and assisting in pollinator research.
Working alongside Dragon's Den investor, Arlene Dickenson, Drizzle has grown to be sold across Canada, and are doing their part to ensure a product that is both environmentally and social sustainable.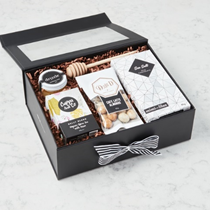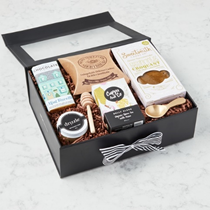 You can find Drizzle's raw honey in a number of our fantastic gift baskits, a couple of which are Just Tea & Me Small (above left) and Just Tea & Me Medium (above right); tea-focused gifts that are great for any occasion.
Interested in learning more about the brand we work with? Visit the Brands we Love at Baskits.com.