At Baskits, we understand that it can be challenging to find the perfect birthday gift - so we've created a collection of birthday gift boxes that are designed to brighten anyone's special day, regardless of age or taste.
These fun, bright and upbeat birthday gifts are filled with "Happy Birthday" focused treats and range in size from extra-small to extra-large and features different variety in each selection.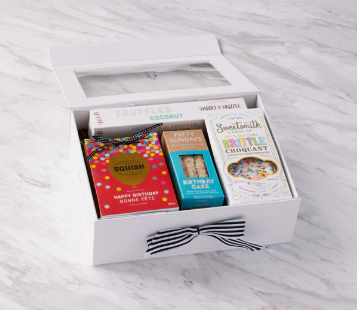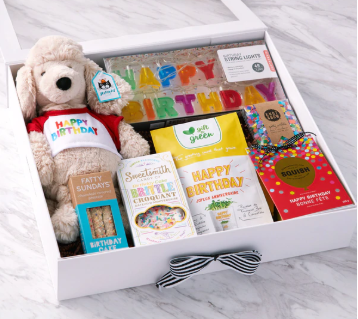 Birthday themed gifts in these boxes include Jellycat's Bashful Poodle sporting an adorable "Happy Birthday" t-shirt, SQUISH candy, Sweetsmith's "Birthday Cake Brittle", "Happy Birthday" string lights, coconut chocolate truffles and much more.
Never miss another birthday and send one of our fantastic, thoughtful birthday gift boxes anywhere in North America!
Happy gifting!