Our philosophy is that every item within our gift baskets must be able stand on its own as an impressive product. That means, working with the very best brands,sourcing products from incredible Canadian and global companies and ensuring that our components are innovative, on trend and premium in every way - especially when it comes to our gifts for new babies!
Doing our diligence to ensure we avoid products that are unsafe or unsustainable, as well as brands that are available at mass retail, we want to ensure that you're not only gifting the very best, but that you're also receiving that extra level of quality in forms of exclusivity in our brand.
Ultra chic and filled with modern, trending gifts for the newest little lady in town, Little Lady is one of our most popular gifts for baby girls! This beautiful gift showcased a soft floral print muslin swaddle from Little Unicorn, the sweetest bubblegum pink hair bows from boutique brand Madeline Anne, baby Bloch ballerina slippers, a Chanel print onesie to go "ga-ga" over and much more!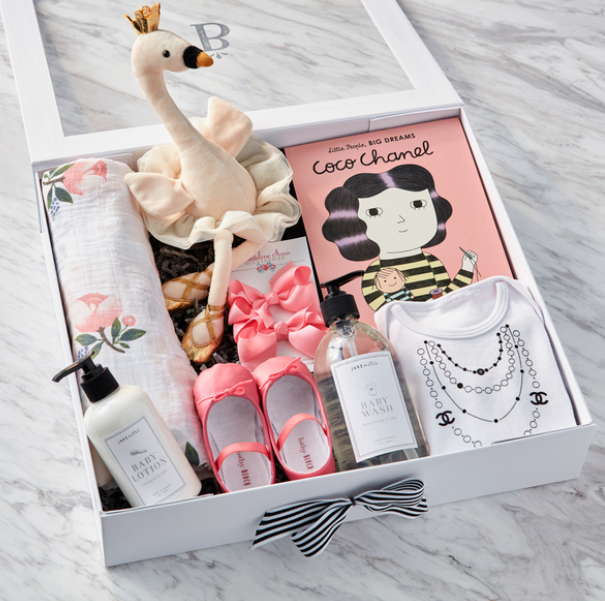 Stay tuned for our next Baskits Unwrapped for more great gifts and the brands we love!