Blocks of gentle soap were first crafted in Marseille during the Middle Ages, using olive oil from local groves, marine ash, and sea salted water. They were widely known for their exquisite and gentle quality. Fast forward to today, Savon de Marseille is honored to be bringing the finest soaps in the world, handmade by master soap makers of Southern France. This olive oil soap brings the softest, gentlest, and purest feelings unlike anything you've ever tried. Their soap master takes two weeks to craft the delicate mixture of olive oil, alkaline ash from sea plants, and Mediterranean Sea salted water (heated for ten days in antique cauldrons). These mixtures are then poured into open pits where the soap is left to harden.
100% biodegradable and environmentally friendly, Savon de Marseille succeeds in their incredibly pure and moisturizing properties ideal for every skin type. Find these luxurious soaps in our Spa Collection: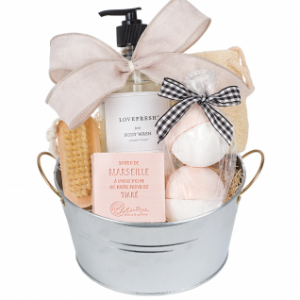 A thoughtful gift for someone who deserves some time at the spa! This Baskit features lavish and elegant bath bombs, Parisian soap, Lovefresh 100% all-natural body wash, and other essential spa products.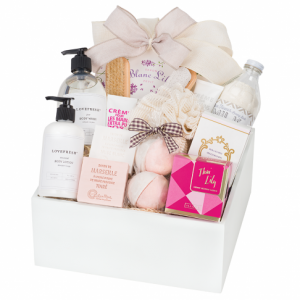 This luxurious spa Baskit has everything she will need to feel reinvigorated. Featuring a Blanc Lila twelve-piece set of soap from France, House of Valobra soap made in Italy, Lovefresh 100% all-natural lotion and body wash, Dot & Lil bath milk, an exotic candle by Illume, moisturizing Artisanal hand cream, and more.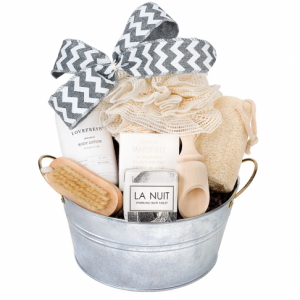 Create an oasis for someone special by sending this modern spa gift. With Lovefresh 100% all-natural body lotion, Lothantique savon de Marseille white musk soap, Formulary 55 La Nuit bath tablet, a handcrafted nail brush, a loofah sponge, and more all neatly displayed in a reusable metal base.