With handcrafted blends developed and inspired by Muskoka, Muskoka Roastery Coffee prides themselves in being the first coffee roaster in Canada to source green beans exclusively from Rainforest Alliance Certified farms. These rainforests span across 8 different countries from Indonesia to Costa Rica and are protected through sustainable farming.
Muskoka Roastery Coffee's roasters combine the best characteristics of each origin to deliver unique, handcrafted blends that consistently deliver the highest quality. Never waste another morning missing out on Muskoka Roastery Coffee.
Baskits proudly carries Muskoka Coffee in Canadiana (Medium), Country Lane, Hangover Helper, and more!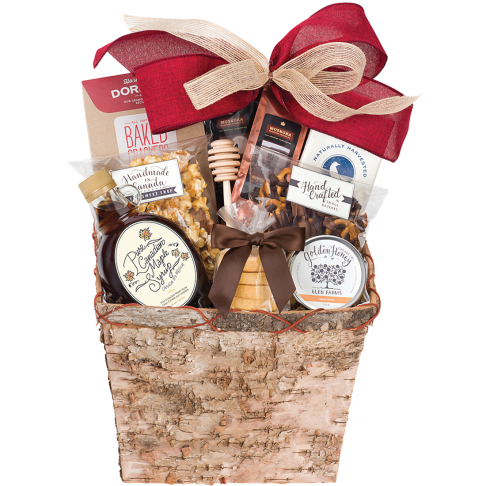 Looking for even more Canadian brands? Send this rustic natural bark Baskit featuring pure Canadian maple syrup, the smooth-tasting flavours from Musokoka Roastery Coffee Co., and handmade sweets drizzled in decadent milk and dark chocolate: perfect for cozy cottage mornings, eh!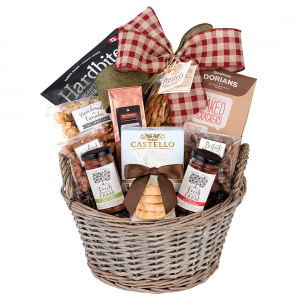 Country Lane is the perfect savoury-and-sweet gift combination. Packed with BCs Hardbite handcrafted potato chips, Muskoka Roastery Coffee Co. coffee, chocolate-covered nuts, camembert cheese, antipasto, red pepper jelly, butter-flavoured pretzels, and more!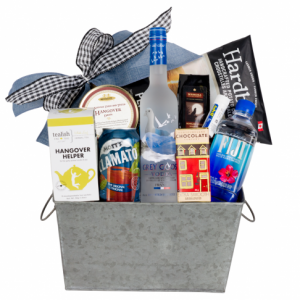 This amusing Baskit comes with all the essentials needed the morning after the night before! Packed with all sorts of staples like Fiji water, Advil, hangover drops, Tealish hangover helper herbal whole-leaf tea, coffee from Muskoka Roastery Coffee Co., The Newfoundland Chocolate Company chocolate bars, Hardbite handcrafted savoury potato chips, and of course a little hair of the dog. Perfect for any party host or to let someone know that youve got their back!
When you brew the best coffee, word gets around.