Paige Sillcox launched Cookie It Up when she was only 21 years old. With two of her grandmother's cookie recipes and her wholesome ingredients, Paige began baking in her mother's kitchen in King City, Ontario.
Cookie It Up opened their first local bakery, working hard every night, baking cookies from 8 pm to 4 am to serve the freshest batches to their customers. By surpassing their goal that summer, this became a full-time venture based in Aurora, Ontario, whose cookies are now enjoyed by many. Not only are their cookies handmade in small batches, but they use wholesome, natural ingredients with no preservatives. You can find these delicious treats in any of our Cookie It Up Baskits: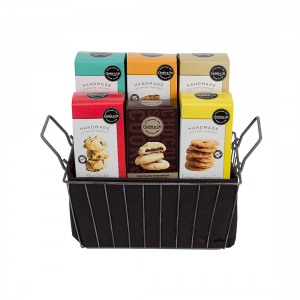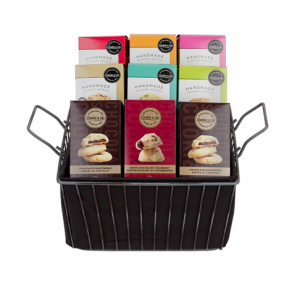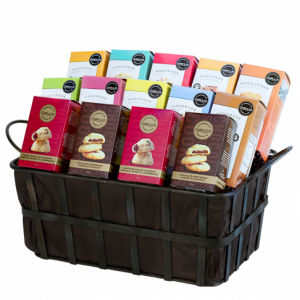 A cookie lover's dream! This exclusive Cookie It Up Baskit is bursting with a variety of flavours that are guaranteed nut-free; making it the perfect gift to send to a crowd. From the classic chocolate cookie, to a modern combination of coconut and cranberry crisps, even a gluten-free option; there's a treat in there for everyone.