We know that treats come in all shapes and sizes, but a personal favourite of ours is of the spa variety! What better gift than self-care, and in the comfort of your own home. We all know someone who could use a relaxing day —or even week— and now you can gift them the perfect baskets to do just that. You can ensure that friends and family take at least a little time out of their busy schedules for some much-needed stress relief by giving them a spa basket or spa gift box!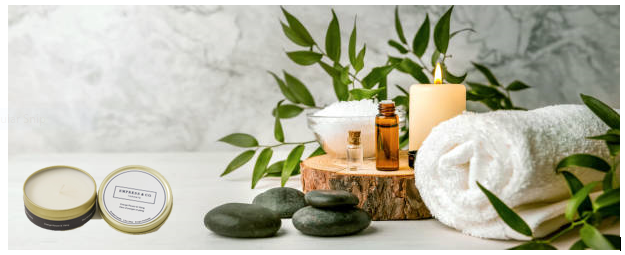 Did you know most of our spa items are made in Canada? From Empress and Co candles, Dot & Lil soap bars, and Só Luxury Blush Soak, we have taken self-care to the next level. Our focus is to find products that are 100% natural and cruelty free so it is suitable for all skin types. Formulated with only the finest ingredients you want in self-care items. And, if you're in the mood to sweeten your spa day, sit back in the bath, and enjoy a Mimi and Liloo Berry Tea, with a side of a Green Tea white chocolate bar. It doesn't get any sweeter than this!
Check out our favourite spa gifts!
Searching for spa gift ideas? Look no further! We offer the best spa gifts. They are thoughtfully curated, high quality gift baskets from Canada's #1, award-winning gift basket company. We are your top source for impressive spa gifts, gift boxes or spa gift baskets! The best spa gift baskets delivered across Canada & USA.