Floral arrangements make a beautiful and thoughtful centerpiece for just about any occasion! While it is lovely to have fresh blooms in the home, the time investment to maintain them and the inevitable outcome of wilting and eventually requiring disposal, makes the cost of fresh cut flowers tough to justify! Especially when the most stunning and flawlessly life-like faux-floral arrangements are just a click away!
Baskits' collection of faux floral arrangements will never wilt, fray or die and defy the need for water changing, trimming, disposal as well as ongoing costs of replacement. So incredibly life-like, each petal is hand-made and crafted into the most stunning, flawless arrangement.
Our faux-ever faux flowers are the perfect centerpiece for any home, event, or office space. Why worry about plant-watering, or replacing bouquets weekly, when you can have stunning, timeless arrangements in perfect bloom?
Getting gorgeous flowers delivered doesn't have to be difficult. At Baskits, we make faux flower delivery as easy as possible. We offer the best faux flower delivery options to fit your needs anywhere in Canada and the USA.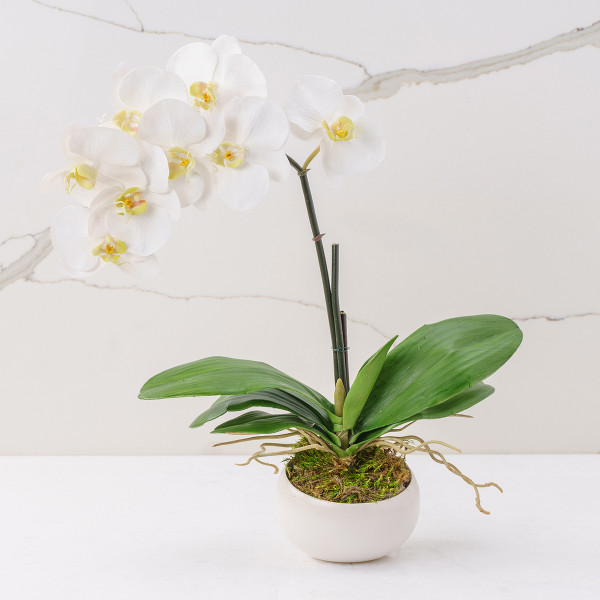 Meet Grace! A stunning, single-stem, white Phalaenopsis Orchid in full bloom, Grace is a vision of pure elegance and sophistication, just like her namesake, the iconic Grace Kelly. This faux floral option makes a thoughtful gift and beautiful centerpiece for countless occasions.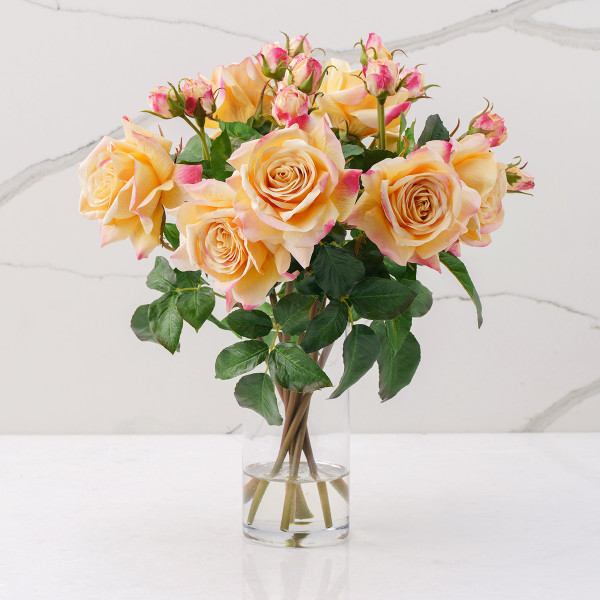 Prepare to take their breath away with our faux floral arrangement, Marilyn. This long-stemmed bouquet of large Tamora roses make a gorgeous centerpiece for any event this spring!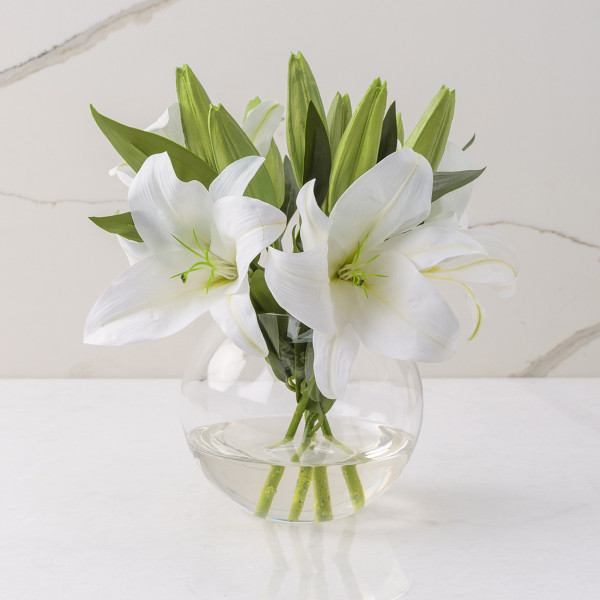 A beautiful array of Casablanca Lilies in a stunning Fish Bowl Vase, Jacinda will be the centerpiece and topic of conversation in any home.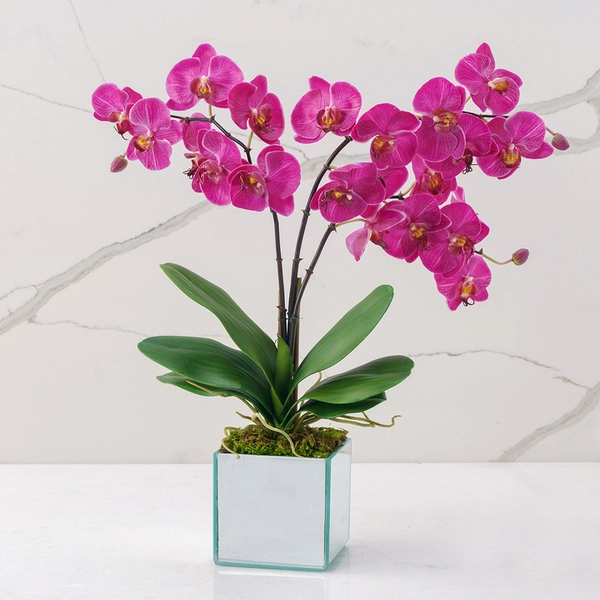 Style, is what our faux floral arrangement, Coco, is all about! Grand and eloquent, this triple-stem fuchsia Phalaenopsis Orchid in full bloom is as chic as they come - perfect for spring wedding centerpieces or bridal showers!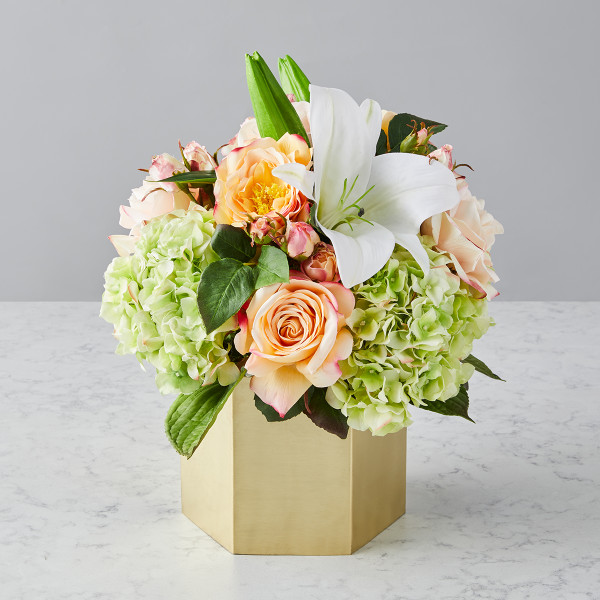 The most luxurious piece within our collection is our faux floral arrangement, Elle. A display of true beauty in every aspect. Hand-set in a brushed gold vase are a selection of large hydrangeas, Titania roses, Tamora roses and Stargazer lilies in duel stages of bloom - Elle is a luxury centerpiece gift idea!
Our Next-Day Flower Delivery – Next-day flower delivery guarantees your florals will arrive in pristine condition, perfectly arranged by our expert designers.
Guaranteed On-Time Flower Delivery Near Me
Baskits.com provides an online shopping experience that strives to offer the best quality next-day flowers for delivery to celebrate any occasion. We also offer same-day delivery for faux flowers and gift baskets. From birthdays and anniversaries to funerals and get well, our trained gift basket experts and sales team will help you find the perfect faux floral centerpiece gift option for your gifting need.
For more beautiful faux floral arrangements that add the perfect pop of colour to any room, or make the ideal centerpiece for any occasion, visit our Flowers collection at Baskits.com.