One of our favourite parts of our Canadian Thanksgiving (aside from the copious amounts of turkey and pumpkin pie to be eaten), is showcasing our incredible new line of all-Canadian gifts, overflowing with the very best products from top of the line gourmet experts from across the country.
Our redesigned Muskoka gift basket is an all-Canadian classic and the sweetest escape featuring some of the best brands north of the border, Muskoka is the perfect gift for anyone who loves true Canadian flavors and the great outdoors! Featured here are goodies like SLICE of CANADA's giant chocolate loonie, hatch coffee, Maple Milk Chocolate, Cookie it Up! and more!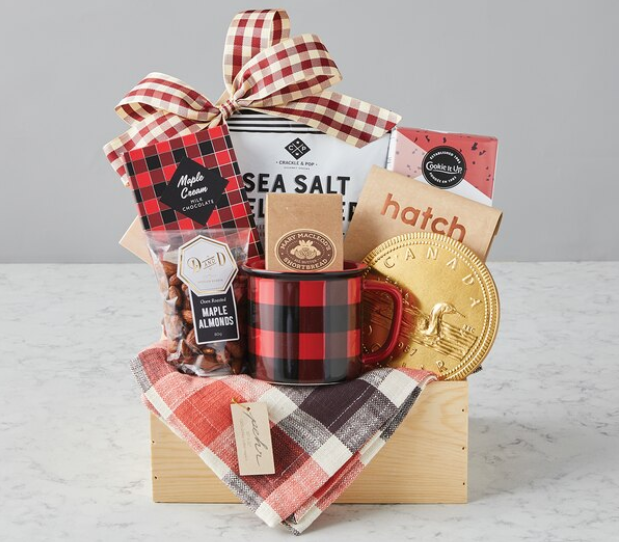 Looking for something jam-packed with even more great Canadian gifts? Our newly designed Canadiana Large and Canadiana Extra-Large both arrive in a beautifully hand-crafted wooden base with sliding lid and showcase incredible gifts from Canada's own Crackle & Pop, Mimi and Liloo, hatch, Fraktals, Sweetsmith and much more.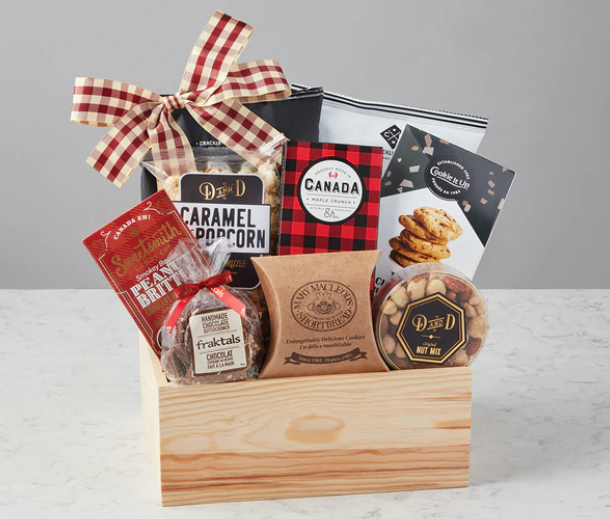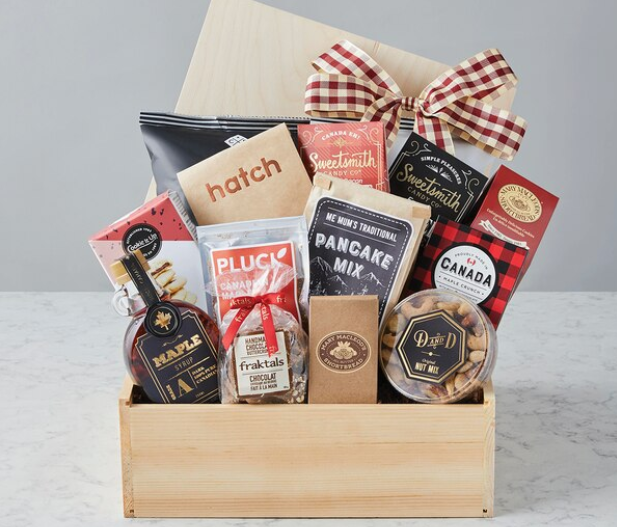 For more great Canadian gifts, visit our website at Baskits.com
Happy Thanks-gifting everyone!