A fun and fantastic spin on Canadian gifts and souvenirs, SLICE of CANADA has developed the most delicious Maple Cream and Sea Salt Milk Chocolate, packaged in the likeliness of the Canadian $5, $10,$20 and $50 bank notes.
These beautifully designed chocolate bars are a beautiful take away for business trips, travel souvenirs and gifts when adventuring abroad or for visitors returning home from a fantastic visit to Canada.
While shoppers will love the magic of purely Canadian treats, they are also ideal for purchasing for resale by shops and tourist focused retail locations.
Each bank note features the image of a true Canadian staple (for example, the $5 selection features Canada's favourite sport), arrives as a set of 12 units and is easily displayed in brand identifiable SLICE of CANADA, retail-ready display box.
You just open them up and place them on the shelf. It's as easy as that!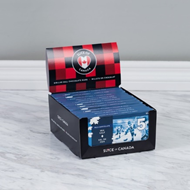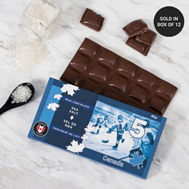 For retailers looking to inquire about wholesale pricing, please contact largeorders@baskits.com
For interested individuals, please find these amazing pieces of Canadiana at Baskits.com